Thursday, April 28, 2011
Rep. Martin Heinrich Urges President Obama to Keep Pledge on Afghanistan Troop Withdrawal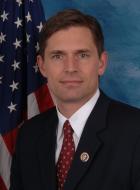 I'm very pleased to report that Congressman Martin Heinrich has personally urged President Obama to keep his pledge to begin substantial withdrawals of troops from Afghanistan this summer. In a strongly worded letter (pdf) dated April 25, 2011, Rep. Heinrich expressed his "strong support" for starting the drawdown of American military forces in July 2011. He noted that:
The gains achieved over the past year are notable, and having been among the first Members of Congress to in May 2010 to visit Kandahar City -- the birthplace of the Taliban movement -- I have seen firsthand that progress is being made.

However, challenges remain that no amount of American blood or treasure will completely solve. Indeed, we must be realistic about what is achievable and what is not. I remain deeply concerned about Afghan governance since President Karzai continues to underperform and corruption is widespread. Meanwhile, Pakistan remains reluctant to take aggressive action against extremist groups operating within its own borders. I fear the inability and unwillingness of these two partners are elements that even the heroic service of our troops and diplomats cannot overcome.
Rep. Heinrich assured the President that he realizes the drawdown will be "a complex process" like the one in Iraq, and that he will continue to support "our nation's efforts to ensure South Asia does not become a safe haven for violent terrorism." However, the Congressman reiterated that the drawdown needs to start this summer, and added,
I also request that the reduction of forces not be limited to support forces such as logistics specialists but also include combat troops.
In arguing for the troop withdrawal, Rep. Heinrich mentioned two powerful points:
We have spent over $450 billion in Afghanistan since the start of this war. Our youngest soldiers now serving in some of the most dangerous places on earth were just eight years old when our nation was attacked on September 11, 2001. It is time we start bringing out troops home.
Clearly, Rep. Heinrich is with us in pushing for an end, at last, to the conflict that has lasted longer than any war in the history of our nation. And given his seat on the House Armed Services Committee and his first-hand experience with our troops, military and diplomatic leaders and humanitarian workers in the region during his visit, his views will no doubt be taken very seriously by President Obama. I think Rep. Heinrich deserves a thank you for being pro-active on this issue and urging the President to do the same.
At a time when so many Americans are suffering from economic problems -- and important decisions are being made regarding what our government can afford to spend on health care, education and Social Security -- we need our President and members of Congress to face facts in Afghanistan. We need them to stop pouring billions of dollars per month into an almost decade-long war when it's become clear to most reputable experts that the battles there cannot be won by never-ending military action, despite the heroic efforts of our troops.
April 28, 2011 at 01:04 PM in 2012 NM Senate Race, Afghanistan, Military Affairs, Obama Administration, Rep. Martin Heinrich (NM-01) | Permalink | Comments (5)
Sunday, March 20, 2011
Albuquerque Marchers Demand End to US Wars: Photos and Video

Click for larger version or photo album
Note: The sad news is that Rep. Martin Heinrich (D, NM-01) and Rep. Ben Ray Lujan (D, NM-03) both voted AGAINST a recent resolution (non-binding) urging President Obama to keep his word and get the troops out of Afghanistan. Congressman Lujan, however, did at least sign onto a letter urging the President to do so.
About three hundred demonstrators against the U.S. wars/occupations in Afghanistan, Iraq and elsewhere turned out on Saturday to march from Central and University in Nob Hill to Albuquerque's Civic Plaza downtown. The protest, one of hundreds held around the country on the 8th anniversary of the start of the Iraq War, was organized by the Answer Coalition, Stop the War Machine and the March 19 Coalition.
The main theme: bring the troops home now. Start using the $2 BILLION a week and more we spend on the wars to create jobs and support community and human needs. The American economy is still suffering from high unemployment rates, sagging worker paychecks and rising food and energy prices. Start dealing with our needs instead of shoveling money to defense contractors, mercenaries and corrupt Afghani and Iraqi officials.

Chanting: occupation has got to go!
Many signs at the march and rally also criticized the U.S. military's severe treatment of 23-year-old Pvt. Bradley Manning, who has been held in solitary confinement at Quantico military prison in Virginia for nearly eight months. Manning is accused of leaking classified military and State Department documents to the whistle-blower site WikiLeaks. Others pressed for unity with union workers in Wisconsin and other states who are being attacked by right-wing governors and legislators.
In Washington DC, more than 100 people were arrested in front of the White House amidst a crowd of about a thousand demanding that President Obama "stop the war, expose the lies and free Bradley Manning." Among those arrested was Daniel Ellsberg, a former Pentagon official whose unprecedented leak of thousands of classified documents -- dubbed the Pentagon Papers -- revealed that top American officials were actively concealing the unwinnable reality of the Vietnam War from the public.
Ironically, the protests took place on the same day U.S. forces working with NATO nations and authorized by the United Nations started bombing Libya's air defenses and other targets. The stated objective is to create a no-fly zone to protect assaults on Libyan rebels who are seeking to oust long-time strongman Moammar Kadafi. According to the LA Times, an official, "who spoke on condition of anonymity because of the sensitivity of the matter, said Washington and its allies also were committed to using nonmilitary means to force Kadafi out, including steps intended to cripple the Libyan economy and isolate him diplomatically."
Photos and video by M.E. Broderick.
March 20, 2011 at 05:17 PM in Afghanistan, Economy, Populism, Events, Iraq War, Military Affairs, Peace | Permalink | Comments (0)
Friday, March 18, 2011
3/19 at 11AM in Albuquerque: March and Rally to Stop the Wars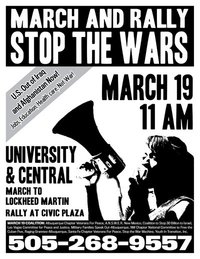 From ANSWER Coalition: Join veterans, students, activists, union members and thousands of others here and across the country to protest against the U.S. war machine. March and Rally in Albuquerque to Stop the Wars on Saturday, March 19, from 11:00 AM to 2:00 PM.
Meet at Central and University and march to Lockheed Martin and a Rally at the Albuquerque Civic Plaza. Sponsored by the March 19 Coalition. Contact Stop the War Machine at 505-268-9557 or the ANSWER Coalition at 505-268-2488 for more information.
March 19 is the 8th anniversary of the invasion and occupation of Iraq. It will be a national day of action against the war machine.
End Occupation: Afghanistan, Iraq, Palestine & Everywhere! 
Fund Jobs, Healthcare & Education, Not Militarism! 
Stop Budget Cuts, Tuition Hikes & Attacks on Working Families!
Iraq today remains occupied by 50,000 U.S. soldiers and tens of thousands of foreign mercenaries. The war in Afghanistan is raging. The U.S. is invading and bombing Pakistan. The wars abroad are directly connected to the war on working people at home. While the United States will spend $1 trillion for war, occupation and weapons in 2011, 30 million people in the U.S. remain unemployed or severely underemployed, and cuts in education, housing and healthcare are imposing a huge toll on the people. Now, new rounds of cutbacks in vital public services and jobs are underway at every level. The most affected are working and poor people -- especially people of color -- students and veterans.
Racism and immigrant bashing are on the rise, and civil rights and civil liberties are under attack. Now is the time to step up the struggle against U.S. wars and to demand money for people's needs at home.
Join us. Protest and resistance actions will take place in cities and towns across the United States. Demonstrations are scheduled for Los Angeles, San Francisco, Chicago, Washington, D.C., and more.
March 18, 2011 at 02:57 PM in Afghanistan, Economy, Populism, Events, Iraq War, Military Affairs, Peace | Permalink | Comments (1)
Thursday, March 17, 2011
Photos and Videos: Save American Dream Rally in Albuquerque

Click for larger version of slideshow or the photo album
This is a report by contributing writer M.E. Broderick of Albuquerque.
 On Tuesday evening, about 200 people gathered in Albuquerque to voice their desire to Save the American Dream and stand in solidarity with workers in Wisconsin and everywhere. MoveOn encouraged local members to organize rallies for the cause all over the nation. MoveOn member Gregory Sandoval stepped up and organized this one, and at very short notice to boot. We gathered at the corner of Tijeras and Third streets on a corner of Civic Plaza. The location had great visibility to commuters on their way home from work. There were many honking horns from the cars passing by, and cheers from the people who gathered.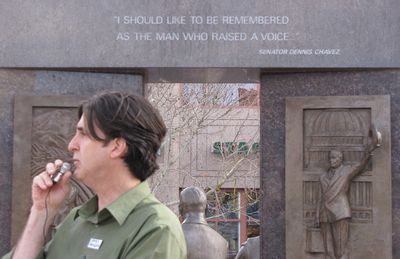 Greg Sandoval, MoveOn rally organizer (click image for larger)
Gregory Sandoval chose the location perfectly. The rally was held at the foot of a monument dedicated to Dennis Chavez, the beloved U.S. Senator from New Mexico. It contains the quote, "I should like to be remembered as the man who raised a voice." Ever so true right now. We all must aspire to these words. There's no time to waste. Greg recalled Senator Chavez's legacy of service and speaking out on unpopular topics -- but always speaking out for the people -- and urged the crowd to do the same.
The speakers, from many walks of life and age groups, were clear in their messages. We cannot have a working democracy if all the money is in the hands of a few. It is clear that the middle class and unions are being blamed for and are being asked to carry the burden of the financial crisis gripping the country. We did not cause the crisis!
Stop Making the Workers Pay!
Meanwhile, a state budget was passed by the New Mexico legislature early Wednesday morning. Both Democrats and Republicans have been bragging that it includes no tax increases. I ask any Dem legislator to listen to these speechs and look at the surveys. New Mexicans are overwhelmingly in favor of rolling back taxes to the 2003 rates for higher income wage earners and making out-of-state corporations that operate here pay the same taxes as our local small businesses do.
Instead, for the third year in a row, lawmakers decided instead to make more cuts to both public and higher education, teacher and government employee paychecks, important government services and virtually every government agency -- to the tune of about $155 million. The previous years' cuts were in the neighborhood of $900 million! Politicos like to talk about making sure all of us share in the "belt tightening," but somehow our wealthiest citizens and big corporation businesses remain protected.
War, War, War
Joel Gallegos from the ANSWER coalition succinctly summed up all the factors at play in his speech.  What's draining the economy? Unfair taxation, massive military funding and the Afghan and Iraq wars sucking $2 BILLION PER WEEK out of our country. And who is being asked to sacrifice to make up for it? Working class and middle class Americans. There are lots of myths out there about unions stealing our money, educators having lavish pensions and Social Security being broke.
However, one item is never mentioned by politicos or the corporate media -- our never-ending wars. The topic never, ever comes up. It's as if politicians and pundits are under some kind of mass amnesia. Meanwhile the wars continue on and on -- the 8-year anniversary for the Iraq War is on March 19, and we entered the 10th year of the Afghanistan War on October 7 of last year. Check out this link to remember the Iraq War timeline and this one to recall the long, long history of the conflicts in Afghanistan.
It is class warfare, as this speaker states. The government has been pandering to the wealthy and the super wealthy. From 1979 to 2006, the incomes of the bottom 20% of earners went up by a measly 0.3%, that of the middle 20% rose by a paltry 0.7% -- and the earnings of the top 1% went up by 260%. This huge gain was achieved at the expense of the middle class, poor people and working people. Period.
PRC Commissioner Jason Marks told us straight up about the desire of corporate America to break the unions, and what is causing the severe inequality of wealth at the top. Under sustained attacks by the super rich, the country we once knew has broken down. The top few percent have reaped all the benefits and shared very few of the burdens.
What can we do to turn this around? Stay informed and active. Organize protests and rallies. Contact members of Congress and the President. Write letters to the editors. Talk to friends, neighbors and family members. Keep the momentum going!
This is a post by M.E. Broderick, who also supplied all the photos and video clips.
March 17, 2011 at 05:49 PM in Afghanistan, Children and Families, Corporatism, Economy, Populism, Education, Events, Iraq War, Jobs, Labor | Permalink | Comments (0)
Congressman Ben Ray Luján Urges Obama to Stick to Afghanistan Withdrawal Timetable
Congressman Ben Ray Luján of New Mexico's Third District joined with 80 of his colleagues yesterday to send a letter to President Obama urging him to stick to his plan to reduce troop levels in Afghanistan no later than July of this year. On October 7, 2010, the Afghanistan War entered its 10th year, becoming the longest war in American history. Click to read the the letter (pdf) and the complete list of signatories.
Given all the billions still being dumped into the hands of contractors and thieves in Afghanistan while Americans continue to suffer from joblessness and eternally escalating budget cuts, you'd think every single member of Congress who claims to be a Democrat would sign on to this letter. Unfortunately, way too many Dems have apparently vowed to stick with the President and the Pentagon on this one, regardless of the consequences here at home. As the letter notes:
Our nation's economic and national security interests are not served by a policy of open-ended war in Afghanistan. At a time of severe economic distress, the war in Afghanistan is costing the United States more than $100 billion per year, excluding the long-term costs of care for returning military servicemembers. At the same time, military and intelligence officials agree that Al Qaeda's presence in Afghanistan is diminished and that there will not be a military solution to resolve the current situation. It is simply unsustainable for our nation to maintain a costly, military-first strategy in Afghanistan.
Out-of-Control Military and War Spending
More than $100 billion a year means we are still pouring about $2 BILLION A WEEK into the corrupt sinkhole that Afghanistan has become. For what return? And this doesn't even take into account the hundreds of billions still being spent in Iraq and on our regular military budget. The President's FY 2012 base budget request for military spending is $553 BILLION, not counting the war spending. With the spending for Iraq and Afghanistan added in, the total is $671 BILLION.
In the meantime, the President and way too many Dems in DC are suggesting that we need to cut spending on things like Social Security, Medicare, Medicaid, education, funding to states in budgetary peril and more to reduce the deficit. The vast majority of Americans, however, believe that enough is enough:
The majority of the American people overwhelmingly support a rapid shift toward withdrawal in Afghanistan. In fact, a Gallup Poll released on February 2, 2011 indicated that 72% of Americans favor action this year to "speed up the withdrawal of troops from Afghanistan." Let us be clear. The redeployment of a minimal number of U.S. troops from Afghanistan in July will not meet the expectations of Congress or the American people.
Contact the NM Delegation
Let's thank Rep. Lujan for his courage and common sense on this issue, and urge Rep. Martin Heinrich (D, NM-01) and Rep. Steve Pearce (R, NM-02) to show some backbone on this issue and insist on the President keeping his word on our withdrawal from Afghanistan. As the letter says,
Mr. President, as you work to finally bring an end to the war in Iraq by the end of this year, we must commit ourselves to ensuring that our nation's military engagement in Afghanistan does not become the status quo. It is time to focus on securing a future of economic opportunity and prosperity for the American people and move swiftly to end America's longest war in Afghanistan.
Resolution Calls for Troop Removal
Today, the U.S. House will debate H. Con. Res. 28, a resolution proposed by Rep. Dennis Kucinich (D-OH) that calls for President Obama to remove troops from Afghanistan within 30 days of adoption, or if the president determines such a rapid withdrawal would be jeopardize the safety of U.S. troops, then delay the withdrawal to no later than the end of the year. As Rep. Kucinich has noted,
... while Congress "pulls unemployment benefits from suffering Ohio families and proposes slashing health care benefits, vital children's programmes and veterans' services all because we're 'broke,' it continues to fund a war that has cost us more than $455 billion (£282bn).

"The Centre for Arms Control and Non-Proliferation estimates that the wars in Iraq and Afghanistan cost the average US family of four almost $13,000 (£8,050) last year."
For more on the true costs and futility of continuing operations in Afghanistan, visit Rethink Afghanistan.
March 17, 2011 at 11:35 AM in Afghanistan, Economy, Populism, Iraq War, Military Affairs, Obama Administration, Rep. Ben Ray Lujan (NM-03), Rep. Martin Heinrich (NM-01), Steve Pearce | Permalink | Comments (1)
Sunday, February 27, 2011
Unity With Wisconsin! Big Turnout for American Dream Rally in Santa Fe (with Photos, Videos)

Click for larger version or photo album
Yesterday, a record-breaking crowd of more than 100,000 demonstrators gathered in Madison, Wisconsin to support collective bargaining, union members and the 14 brave Democratic lawmakers who are making a stand against Gov. Scott Walker's assault on working people. Meanwhile, MoveOn and dozens of other progressive organizations and unions helped citizens organize solidarity rallies in state capitols and major cities in all 50 states.

AFL-CIO's Danny Rivera says it's about power, leads crowd in singing famous union song, "What Side Are You On?
Here in New Mexico, about a thousand energized people gathered at the Roundhouse to urge state and federal lawmakers to Save the American Dream by supporting unions, working families and the middle class. Participants pushed for making the rich and corporations pay their fair share of taxes, realigning spending priorities from wars and rocketing "defense" spending to education and health care and stopping right-wing politicos from blaming workers for the national and international economic mess created by scams perpetrated by Wall Street, banking and corporate elites.

Compilation video by Jen Stephenson
Bottom line: Unless we tax the rich and corporations at rates that make sense, nothing will change. Unless we stop the hundreds of billions going for "wars" and "security," nothing will change. Unless we stop importing slave labor goods and making more damaging "free" trade deals, nothing will change. Unless we stop cutting education, health care and other government services, nothing will change. The rest is rearranging the deck chairs on the Titanic. The rest is all sound and fury signifying nothing.

The chant rises: Tax the Rich!
As MoveOn Executive Director Justin Ruben said, "I think a lot of progressives have been watching with growing horror. Republicans so dominate the debate over the economy that it's become a discussion of whether we should have massive cuts to vital services and massive layoffs or not so massive cuts and layoffs. And people are saying, 'where is the common sense?' This isn't the time to cut the services that people depend on and that create jobs. We need more of that. We're seeing huge tax breaks go to top 2% of Americans, and then the resulting worsening fiscal situation being used to justify draconian cuts. It's just too much."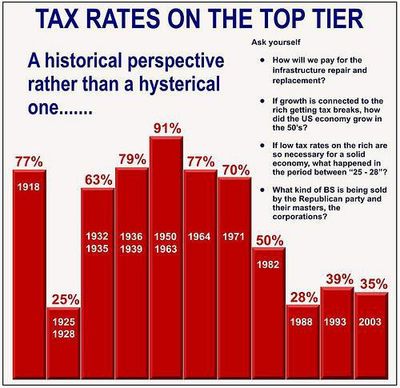 Poor little rich elites forced to live like paupers! This time they didn't even have to pay extra for their bloody little wars.

Taoseno: Bring our war money home!
Here in New Mexico, lawmakers have refused for three straight sessions to rescind the tax breaks for our top-tier earners that were put into place in 2003, when the economy was booming. This would mean raising the rate at the top from the current 4.9% to 8.2%, which had stood for years. Even if lawmakers made the richest New Mexicans pay 1-2% more, it would go a long way towards plugging our budget gap Instead, they've raised gross receipts taxes on everyone, unsuccessfully pushed what became known as the "tortilla tax" on foods, applied an increased "sin tax" on smokers and made more than $900 million in cuts to education and other government operations. Who is this serving? 
Our legislators have lowered the pay of teachers and other state workers by necessitating furlough days and demanding higher employee payments into retirement funds that were doing just fine until the crooked investment and mortgage scams devised by big players on Wall Street and in banking drained pension funds across the nation. They cut off money for needed projects all over the state, putting construction workers, architects and others out of work. They even cut unemployment benefits at a time when they're needed most.

We have no jobs!
New Mexico's legislators have also left in place a 50% cut to the capital gains tax implemented in 2003, again favoring the wealthy over ordinary workers. Our budget problems would pretty much be over if our top tax rates and capital gains tax were returned to pre-2003 levels. As it stands, folks who make $16,000 a year are paying the same tax rate as those making millions. Is that fair?
And how about the fact that a list of hugely profitable out-of-state corporations that operate in New Mexico pay no taxes on their profits here? This, while our small businesses, which every politico claims to support, do pay those taxes. What a competitive advantage for the big corporations! I guess that's what happens when these corporations constantly pony up campaign "contributions" and employ an army of lobbyists to wine and dine our decision-makers.

Jason Marks, PRC: It's class warfare from above!
Remember, for two of the last three years Democrats were in the majority in both the NM House and Senate, and a Democratic governor was at the helm. This year, we've still got a House and Senate run by alleged Democrats, even though we have a right-wing Republican governor. And yet, the Legislative Finance Committee and House Appropriations Committee came up with a budget that depends entirely on more cuts and doesn't have a single proposal for raising more funds from those who have benefited most from lopsided economic conditions that have almost unbelievably benefited the top tier. Think about it -- from the time the tax cuts were enacted through 2009, about $1 billion in revenues that could have been used to avoid cuts were instead removed from our tax coffers.

Demonstrator: What's gone wrong with economy, government
We've all heard the lame excuses from Dem lawmakers -- oh we can't raise additional revenues because Big Bad Susana says she'll veto any budget that has them. So let her! Instead of standing up to the misguided right-wingers in the legislature (some in our own party) and the right-wing ideologue at the top of the food chain, we get a mindset of compromise, compromise, compromise.
We need our Dem leaders and officeholders to get up in the faces of those who work against the people's interests -- and to speak out strongly and repeatedly on TV, radio and in the newspapers to fight for a truly Democratic solution to our budget problems. At this incredibly potent moment in history, we need fighters not appeasers, courage not caving, leaders and public officials with gumption -- ready, willing and able to make the bold moves necessary to preserve our way of life.
Almost nobody's out there engaging the public, offering persuasive arguments for stopping the cuts and backing it all up with the facts. Isn't it about time we all asked loudly, why the hell not?
See all the video clips from Saturday's rally.
All photos and videos by M.E. Broderick except "Chile Con Queso! video by Jen Stephenson.
February 27, 2011 at 01:47 PM in Afghanistan, Children and Families, Corporatism, Economy, Populism, Education, Jobs, Labor, Progressivism, Santa Fe, Susana Martinez, Taxes | Permalink | Comments (2)
Wednesday, December 15, 2010
Sen. Tom Udall Expresses Mounting Concern About Afghanistan Strategy
We certainly need more of this from members of Congress: In remarks on the Senate floor today, Senator Tom Udall (D-NM) expressed mounting concern about the U.S.'s strategy in Afghanistan, calling on President Obama to stick to his timeline for an "accelerated transition" to the Afghans and emphasizing that our military commitment there should not be open-ended.
See the video of Sen. Udall's remarks above or click to read the text (pdf) of today's speech as prepared for delivery. Although the speech is about 23 minutes long, I strongly recommend you take the time to watch it or read it, as Sen. Udall makes many powerful, important and detailed points about this much-neglected topic.
Udall's remarks came one day before President Obama is expected to unveil an annual review of strategy in Afghanistan and Pakistan, which he ordered last December when he authorized an increase of 30,000 troops to Afghanistan. Sen. Udall emphasized that this review must be something more than a shallow exercise.
"I commend our President for his foresight in calling for this review. But in recent months, I've read troubling statements from administration and military leaders. These statements lead me to believe that this review is seen as nothing more than a check in the box," Udall stated.
"In a Washington Post article, an Undersecretary of Defense said as much when he stated that the review won't go into much more detail than what is already provided to the President during his monthly status updates," Udall continued. "General Petraeus was also quoted in the same article as saying, "I would not want to overplay the significance of this review."
"I think this approach to this review would be another tragic mistake in what I fear is an ongoing series of them," Udall warned.
"After nine years and $455 billion dollars, the unfortunate reality is that we're still not anywhere near where we want to be -- or should be -- in Afghanistan. And anything less than a thorough and unflinching review is unacceptable. It's unacceptable to me, and unacceptable to the American people," Udall stated.
Last April, Udall participated in a bipartisan, congressional delegation trip to Afghanistan, where he met with New Mexican troops, military leaders and Afghan dignitaries. During that trip, Udall saw firsthand the progress -- and the many challenges -- we face in our efforts there.
At the beginning of his remarks, Udall pointed out just how long the Afghanistan war has been dragging on.
"We are approaching another signpost in a conflict that has kept our military men and women in harm's way longer than any other in our history. One-hundred-and-nine months and counting. That's longer than the wars in Vietnam or Iraq. It's longer even than the Soviet occupation of Afghanistan in the 1980s," Udall said.
"I am proud of the work our brave men and women in uniform are doing there. I am equally proud of our diplomatic workers, aid workers, and civilians who are working hard to improve the livelihood of the Afghan people ... These are some of the finest men and women our nation has to offer to the Afghan people," Udall stated.
"But it is not their job that is in question. It is ours. The Congress, the president, his administration, the military leadership. It is up to us to find the answers, to ensure we have a clear, achievable mission in place for our soldiers to carry out. Today, I am not sure that is the case," Udall said.
Who knows whether President Obama will take heed of Sen. Udall's remarks, but I think we can be very proud of the Senator for stepping up and speaking truth to power.
December 15, 2010 at 07:21 PM in Afghanistan, Military Affairs, Sen. Tom Udall | Permalink | Comments (4)
Saturday, September 04, 2010
Michelle Obama and Jill Biden: The Troops Need Us
The following essay penned by Mrs. Obama and Dr. Jill Biden was published in the September 3rd print edition of USA Today.
This has been a summer of homecomings. In marking the end of the American combat mission in Iraq, we have now welcomed home nearly 100,000 of our troops from that war. Across the country, family and friends have honored these returning heroes. Spouses have been reunited, and military moms and dads have held their children once again.
But while America's combat mission in Iraq has ended, America's commitment to our troops and their families goes on. All of us are called to an ongoing mission: to support our troops, veterans and their families, whether they are here at home, serving in Afghanistan, or supporting the Iraqi people as they forge their own future.
Stepping up
As a country, we have come a long way in how we support our veterans and military families. In our travels to base communities from Fort Bragg to Camp Pendleton, we have seen employers creating innovative programs to support military families, classrooms adopting deployed units, faith communities providing prayers and support, and countless other acts of kindness.
Yet there is still more work to be done.
Our military families are strong, resilient and proud to serve their country.
Nonetheless, they don't always feel that the rest of the country is part of the war effort. We've met National Guard families who feel isolated because they are the only members of their communities experiencing the deployment of a loved one. We've heard from military kids who struggle in school while their parents are deployed.
Remarkably, these same families still find time to serve their communities every day. They are troops who come home from a long deployment and coach Little League or mentor a child. They are children who tutor their younger siblings, and spouses who balance their families with jobs, school, community service — or all of the above. They are wounded warriors, survivors and veterans who continue to give so much to our country.
Guided by their stories, the Obama administration has made one of the largest investments in a generation in our veterans and military families. This includes building a 21st century Department of Veterans Affairs, improving care for traumatic brain injuries and post-traumatic stress disorder, strengthening military family readiness programs, helping hundreds of thousands of veterans get a college education, and combating the tragedy of homelessness among veterans.
But government can only do so much.
That's why we're challenging every sector of American society to support and engage our military families. You don't have to come from a military family, have a base in your community, or be an expert in military issues to make a difference. Every American can do something.
'We can do this'
Businesses and organizations of all kinds can expand job opportunities and connect the work they're already doing with the needs of military families. There are so many ways to help, and you can get started by visiting www.serve.gov to see how other Americans are helping in their communities.
One percent of our population is doing 100% of the fighting, but we need 100% of Americans working to support our troops and their families. We can do this. In every community, every day, we can find concrete ways to show our military families the respect and gratitude that each of us holds for them in our hearts. They deserve our support long after the welcome home ceremonies are over.
That's the spirit that defines us as Americans, and it's who we need to continue to be in the months and years ahead.
Michelle Obama is the first lady of the United States. Jill Biden is the wife of Vice President Biden.
This text was provided by the White House Office of Media Affairs. You can also see the op-ed at USA Today Online.
September 4, 2010 at 08:11 AM in Afghanistan, Iraq War, Military Affairs, Obama Administration, Veterans | Permalink | Comments (0)
Friday, April 09, 2010
Sen. Tom Udall Reports in from Afghanistan Trip

At noontime today, I participated in a press conference via phone with Senator Tom Udall (D-NM), who is visiting Afghanistan on a fact-finding mission. He's traveling with other members of Congress -- Senators Tom Carper (D-DE), John Ensign (R-NV), Scott Brown (R-MA) and Rep. Rob Wittman (R-VA). The delegation will return to the United States on Sunday. Udall said they would be visiting another country before then but didn't name it.
It was very late in the South Asia time zone, and Sen. Udall seemed rather tired after what has no doubt been a whirlwind schedule. His voice sounded grainy, as one would expect it to be when someone's spending time in a high desert region. Sen. Udall asked that questions posed to him be brief and not involve detailed policies matters, since he's still in the region and gathering information. He said he'd talk more about his findings when he returns and can absorb what he's experienced.
Senator Udall reported that he's been meeting with our ambassador and diplomatic staff, President Hamid Karzai, his ministers and other Afghan leaders, General William McCrystal and his staff, NATO personnel, civilians who volunteered to serve in Afghanistan in areas like agriculture and men and women stationed in the military -- including some from New Mexico.
What is Afghanistan Like? 
I asked Sen. Udall about his overall take on the general condition and feel of Afghanistan right now, given that most Americans have little knowledge of what it's like there. He said, first and foremost, it's obvious that it's a very poor country. The average family earns only $200 to $300 a year, and many families are large. It's common to have 10 people in one family. In flying over areas and being on the ground, he said it's obvious that Afghanistan is a very agricultural nation. There is a significant amount of water, but very little infrastructure to distribute it where it's needed.
He visited an area across the mountains from Kandahar, where Afghans were clearly still appreciative of USAID water infrastructure projects installed in the 1950s that are still in operation and make their lives easier. Sen. Udall seemed very interested in this kind of development and what it can achieve in terms of gaining the trust and respect of the people.
Sen. Udall said he found the Afghan people he met to be friendly, although he couldn't enter many areas or fly over them without very heavy security. In the air, they were accompanied by two Blackhawk helicopters and an Apache fighter helicopter, for instance. When they traveled by land, they were surrounded by a security convoy.
Briefings
Sen. Udall said he was briefed by our very knowledgeable U.S. Ambassador Karl Eikenberry, who previously served as the military coordinator in Afghanistan, and spent an hour talking with President Karzai. He also had meetings with Karzai's ministers for Defense, Intelligence, National Security, Health, Agriculture and Finance. He met with General William McCrystal and other U.S. military officers about strategy and tactics, as well as NATO leaders, who discussed how the various military forces were cooperating in their missions.
Udall said he received detailed, personal reports about the effectiveness of the overall mission and strategy in Afghanistan, and the challenges that remain. He views this kind of on-the-ground communication as invaluable in forming accurate assessments of where we are and where we are headed.
The Senator also had a chance to interact with some U.S. troops, as well as civilians working on various development projects in Afghanistan, and said he was very impressed with them and how they are dealing with very difficult circumstances. He stressed that he found their morale to be very good.
President Karzai
In response to a question about recent reports of statements critical of the U.S. by Afghan President Karzai -- including that he might join with the Taliban -- Sen. Udall said Karzai denied making the remarks and explained that the reports came from a cabinet meeting where his statements had been misconstrued. Udall said he had to take him at his word.
Sen. Udall said his main priority in meeting with President Karzai was to impress upon him the critical importance of instituting good government practices and eliminating corruption at all levels. He explained that Karzai has an enormous amount of power, including the authority to appoint government officials at every level, even down to what we would call the county level. He also emphasized to Karzai that our counterinsurgency efforts must work hand in hand with his government. Udall said he urged Karzai to communicate with the American people to clear up misunderstandings and nurture trust in his partnership with us -- perhaps in the form of an in-depth interview with an American journalist.
New Mexicans Serving in Afghanistan
The Senator said he had an opportunity to meet several New Mexicans serving in the military in Afghanistan, including two plane security officers on his flight from Kabul to Kandahar who are out of Holloman AFB. He also met a Sgt. Reyes based at Ft. Bliss who explained agriculture projects on the other side of the mountains near Kandahar. He brought the New Mexicans some pinion coffee, as well as red and green chile beef jerky. He said their eyes lit up when they saw it and, of course, they wanted to talk about New Mexican food and how they missed it. Udall said he was going to call their parents when he gets back home.
Still Skeptical
Sen. Udall said he was still skeptical about the troop build up and the conduct of the war in Afghanistan, but wouldn't discuss that further until he returns.
Main Purpose of Trip: Oversight
Asked whether he would report to the President about his findings upon his return, he said he would if he were asked, as he had been when he traveled to the region during the Bush administration. However, he stressed that the main purpose of the trip was to gather information to help the Congress make decisions about the war going forward. He said there's nothing like on-the-ground experience to gain first-hand knowledge, and that the troops he met were very appreciative of the visit from the Congressmen.
Sen. Udall emphasized the importance of the visit to get the facts that will help him meet his responsibilities for making decisions on war funding and performing Congressional oversight of the mission. He noted that additional war appropriation bills will be considered this spring and summer and a number of important votes are coming up. He explained this trip will help him do his job better and make careful, informed decisions based on his own observations and frank meetings with those conducting the mission.
Bi-Partisan Mission
Asked about how things were going among the bipartisan group on the trip, Udall said it helps to be out of DC and its toxic partisan environment. He said they all are well aware of the importance of the trip, and that knowledge prompts them to work together to gather the facts.
Opium Trade
Sen. Udall said he was briefed about the strategy being used to counteract the widespread opium poppy trade in the region, but that he couldn't reveal more right now.
Average Afghan Citizens
In answer to a question about what the average citizen in Afghanistan feels about the war, Udall said he didn't get a chance to meet many due to security concerns. He said he did meet some leaders in agricultural regions who were pretty happy with the support they were getting from the U.S. and coalition forces that allowed them to work their crops in relative peace. However, he said they were bracing for increased violence from May through September, the traditional time that fighting erupts.
Valuable Opportunity
I found the conversation with Sen. Udall fascinating, providing a valuable opportunity to hear his initial impressions of the status of our efforts in Afghanistan. Previous to the conference call, Sen. Udall's destination hadn't been revealed except to say that it was somewhere in South Asia. I look forward to learning more about his views when he provides a more detailed and in-depth analysis after he returns to the states next week. There is so much at stake.
April 9, 2010 at 03:21 PM in Afghanistan, Agriculture, Military Affairs, Sen. Tom Udall | Permalink | Comments (4)
Monday, February 22, 2010
Rep. Martin Heinrich Answers Questions After BernCo Dem Convention

Click for larger version or album
Rep. Martin Heinrich (D, NM-01) hosted an intimate grassroots campaign event at The Blackbird Buvette (highly recommended) in downtown Albuquerque after the Democratic Party of Bernalillo County's Pre-Primary Convention on Saturday, February 20, 2010. Rep. Heinrich, as always his low-key, informed and friendly self, mingled with the crowd both before and after his remarks, and took questions on a variety of topics.

The public option (L) and continuing the health care reform fight
I thought you might like to see videos of some of Rep. Heinrich's comments on the issues, as well as photos from the event.

Questions on Afghanistan (L) and troop withdrawals from Iraq
As I'm sure you know, Martin will face re-election in November of this year, and the Republicans are definitely going to be hyperactive in supporting their right-wing candidate, hoping to snatch back the NM-01 House seat for the GOP. We're not going to let them, are we?

Getting story out in media (L), corporations meddling in politics
You can donate online to the Heinrich campaign via Act Blue. Click to volunteer to help out at his re-election campaign.
All photos and videos by M.E. Broderick.
February 22, 2010 at 12:58 PM in Afghanistan, Corporatism, Events, Iraq War, Media, NM-01 Congressional Race 2010, Obama Health Care Reform, Rep. Martin Heinrich (NM-01) | Permalink | Comments (1)
Monday, December 28, 2009
Think About It: Our Real Enemies
"Our real enemies are not in some distant land. They're not people whose names we don't know and cultures we don't understand ... The enemy is a system that wages war when it's profitable ... the CEOs who lay us off from our jobs when it's profitable ... the insurance companies who deny us health care when it's profitable ... the banks who take away our homes when it's profitable. Our enemies are not five thousand miles away. They are right here at home."
--Mike Prysner, Iraq War Veteran
December 28, 2009 at 01:17 PM in Afghanistan, Corporatism, Iraq War, Veterans | Permalink | Comments (6)
Tuesday, December 08, 2009
Rep. Martin Heinrich Will Deliver Your Holiday Card(s) to Vets & Troops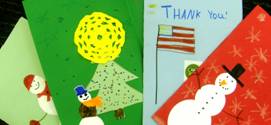 Rep. Martin Heinrich (NM-01) announced his "Holiday Cards for Our Troops" program in a statement released by his office. Congressman Heinrich is collecting cards for service members recovering from injuries and stationed away from their families this holiday season. He will then hand-deliver the cards to patients at the Raymond G. Murphy VA Medical Center in Albuquerque. Rep. Heinrich is also partnering with United Service Organizations (USO) to send holiday cards to troops stationed overseas. Cards collected by Rep. Heinrich will be included in troop-support packages and sent to Iraq and Afghanistan.
"The holiday season can be a difficult time of year for the men and women who serve our country," said Rep. Heinrich. "Being away from friends, family and the comfort of tradition during the holidays is an incredible sacrifice. Having spent time with our service members, I know how much it means to them to hear from folks at home. Thoughtful words of encouragement and support from our community can make a huge difference in boosting the morale of our brave men and women who serve our country with honor."
To participate in the program, make or purchase a holiday card, write a message of thanks inside to a service member, and deliver or mail the card to Rep. Heinrich's office in downtown Albuquerque or his new office in the South Valley by Saturday, December 12, 2009. Please follow these guidelines:
Address each card to a "Brave Service Member."
Individual envelopes are not necessary.
If the cards are in envelopes please leave them unsealed.
All cards must be signed.
Please do not include your personal contact information (email, address, phone, etc.) or inserts (photos, gift cards, phone cards etc.).
Below are the addresses of Rep. Heinrich's district offices:
Downtown Albuquerque Office: U.S Representative Martin Heinrich | 20 First Plaza NW Suite 603 | Albuquerque, NM 87102

South Valley Office: U.S Representative Martin Heinrich | 3211 Coors Blvd SW, Suite B3 | Albuquerque, NM 87121
For the full details of the program and guidelines, visit Rep. Heinrich's Web site:
December 8, 2009 at 12:15 PM in Afghanistan, Holidays, Iraq War, Rep. Martin Heinrich (NM-01), Veterans | Permalink | Comments (4)