« Mom's Christmas Wish - Guest Blog by John McAndrew | Main | Lincoln the Movie See It »
Wednesday, November 21, 2012
Thanksgiving New Mexico USA North America Continent Planet Earth 2012
Thanksgiving in New Mexico USA November 22, 2012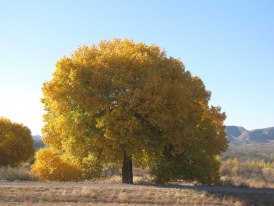 Things are hardly peaceful on earth. We have wars, we have greed run-a-mock, we have power hungry nonleaders, we have humans suffering from hunger, suffering from cancers. Souls and Beings of all sorts passing to somewhere everyday all day.
We do not know what is happening on this plain as we inhabit this earth.
Why all this love and hate? All this beauty and ugliness? Why all this killing and torture? Why do some of us have so much and some so little?
A very loving friend told me this week I am part of the 1%. That I have riches beyond so many. It was wonderful to hear this and remember we are part of the 1% if we look at the 1% as those that love and feel and want to share, we that can still think and move effortlessly. Us that really do care about the welfare of others and try to put action behind the words.
This Thanksgiving holiday is the last holiday for me to celebrate without Barb in the first year of the string of firsts. I miss her as much as it was yesterday she left. In my conversations with Barb that still continue, she told me the other morning in the shower that "You know you have to let go of me too, so I can move on." Just as clear as could be like you have got to let me get going on with my afterlife.
I went looking for old posts for Thanksgiving that Barb had done - I loved this one from 2009 and this one from last year. God I loved this woman.
Now this year of 2012 I am still surrounded by love both far away and right here in my house. I have a huge spread of food that could serve a small country. I have all the same wonderful birds and have added some to the flock. They each will enjoy there own spray of millet tomorrow, and the outside critters will have there treats as well. Show peace, love and gratitude for all the earth offers.
November 21, 2012 at 09:31 PM in Barbara Rose Wold, Holidays | Permalink
Comments
I miss Barb. My perspective narrowed a bit without her writings and influence in the blogs.
She was a premiere blogger and an extraordinary Liberal.
I love that you left the article links to the left of the page. They are haunting topics that she no doubt wished for all of us to know. These were the kind of things that occupied her thoughts and they remind me of the respect and agape that I will always feel for her intellect.
Posted by: qofdisks | Nov 21, 2012 11:59:21 PM
Thank you Gofdisks. I agree totally, often I have to go look for something about someone and her writings on so many things were so right on. Last night I spent time looking at her Saturday Music blog link and just cried and laughed and remembered her spirit. When looking for other info at times I will stumble upon an old post of Obama or war or Bush for that matter and just think how I could just reuse them they are still so accurate. xo gofdisks xo
Posted by: Mary Ellen | Nov 22, 2012 9:03:49 AM
I miss her too. She was brilliant, an incredible writer and prescient. She will live on, of course. It would be like her to tell you to let her go, and it seems like you would not want to cross her on that, from her current realm. But it will also be so hard to let her have her way on that. . .hugs to you MEB!
Posted by: bg | Nov 25, 2012 11:00:00 AM