« October 2012 | Main | December 2012 »
Wednesday, November 21, 2012
Thanksgiving New Mexico USA North America Continent Planet Earth 2012
Thanksgiving in New Mexico USA November 22, 2012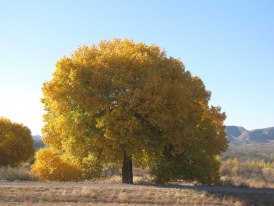 Things are hardly peaceful on earth. We have wars, we have greed run-a-mock, we have power hungry nonleaders, we have humans suffering from hunger, suffering from cancers. Souls and Beings of all sorts passing to somewhere everyday all day.
We do not know what is happening on this plain as we inhabit this earth.
Why all this love and hate? All this beauty and ugliness? Why all this killing and torture? Why do some of us have so much and some so little?
A very loving friend told me this week I am part of the 1%. That I have riches beyond so many. It was wonderful to hear this and remember we are part of the 1% if we look at the 1% as those that love and feel and want to share, we that can still think and move effortlessly. Us that really do care about the welfare of others and try to put action behind the words.
This Thanksgiving holiday is the last holiday for me to celebrate without Barb in the first year of the string of firsts. I miss her as much as it was yesterday she left. In my conversations with Barb that still continue, she told me the other morning in the shower that "You know you have to let go of me too, so I can move on." Just as clear as could be like you have got to let me get going on with my afterlife.
I went looking for old posts for Thanksgiving that Barb had done - I loved this one from 2009 and this one from last year. God I loved this woman.
Now this year of 2012 I am still surrounded by love both far away and right here in my house. I have a huge spread of food that could serve a small country. I have all the same wonderful birds and have added some to the flock. They each will enjoy there own spray of millet tomorrow, and the outside critters will have there treats as well. Show peace, love and gratitude for all the earth offers.
November 21, 2012 at 09:31 PM in Barbara Rose Wold, Holidays | Permalink | Comments (3)
Mom's Christmas Wish - Guest Blog by John McAndrew
Guest blog from John McAndrew: John writes his own blog called Uncommontary.com. Always thoughtful John looks at life through a common yet uncommon prism. A dear heavy discussion/arguing friend of my dear Barb, he is such a great part of my life. I am thankful for our sweet John McAndrew.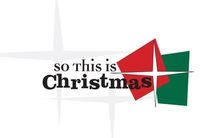 People have been complaining about Christmas spending for years. Yet, far from addressing the problem, it seems worse than ever. Fox TV has even conflated Christmas (December 25) with the holiday shopping season, taking offense at people not calling days other than December 25 "Christmas,"  and seeing a hesitation to call the days between Thanksgiving and December 25 "Christmas" as an assault on the religious meaning of the holiday. The commercialization of Christmas is complete.
There are models for celebrating Christmas differently. In Spain, Christmas (December 25) is a day for family to gather and to go to religious services. Gift-giving happens in January on a day commemorating the gifts of the Magi, Dia de los Reyes. You'd think American commercial interests would be all over that idea – extending "Christmas" by two weeks? Plus they would get credit for separating the religious from the commercial observance – a win-win.
Mothers always have better ideas than advertisers. It took a national tragedy to provide the catalyst.
After the attack of September 11, 2001, our 85 year old mother spoke to my brother and me about what we were going to do for Christmas that year. She told us  that, after the terrorist attack, gift-giving wasn't appropriate, and she suggested an alternative.
Mom loved Christmas more than most. She loved baking Christmas cookies, decorating the house, and buying great presents for her boys and other family members. There was that one lime green sports coat, but she was usually almost psychic in her ability to pick just the right thing. She gave Waterford crystal, a pocket watch, and even a bodhran over the years. She wasn't anti-consumerist at all, but she kept it in check because she was a devout Catholic and the real reason behind the holiday was never out of view for her.
But after September 11, pretty little things in pretty wrappings just seemed wrong. Maybe she intended her suggestion to be taken just for that year, but my brother and I found it so obviously right, so fitting on so many levels, that it has persisted beyond Mom's death 4 years ago. Like most great ideas, it is simple: instead of buying stuff, why not give the money we'd have spent on gifts to a charity in each other's name?
Also like great ideas, it is easily adapted to each family's abilities and ideas. My brother and I have very different priorities: the charities I favor are not always in keeping with his priorities, and vice versa. We decided to give to charities on which we could both agree – an exercise with its own intrinsic value, as it led to a conversation whose goal was to discover a thing or two on which we agreed. It turned out not to be difficult at all, and I recommend it.
We also agreed that we still enjoy getting a little something from each other for Christmas. We haven't set a firm dollar limit on those gifts, but I think we usually keep it under $50. Jim also suggested that his son, who was in his teens at the time, be excluded from this arrangement – something on which we disagreed, but on which we found middle ground.
I recommend Mom's idea for its many benefits. You may think of other reasons, but this is why it is so appealing to me.
It puts the control of the commercialization of Christmas in our own hands, not in the hands of retailers and advertisers who want a commercial Christmas.
It focuses gift-buying on quality and expression, not on quantity or expense.
It makes "Christmas" purchases tax deductible in most cases. We can double up on year-end donations by sending a favorite charity a bit more.
Similarly, it eliminates the sense that we must accumulate more debt during Christmas if we are to "do it right."
It does away with the awkward questions of Christmas: what do I give to one who has everything? What if someone gives me something but I have not bought anything for them? What if they spent more on me than I spent on them? "I give to charities for Christmas" answers all those questions, and may even give others a similar idea.
You might feel embarrassed if you can only afford a very small gift; but who would criticize a person for giving some of what little you have to charity? We know from the New Testament story of the widow's mite, and O. Henry's Gift of the Magi, that generosity's virtue is not diminished by coming from those of modest means.
It makes it easy to request small things for Christmas, since you don't have to worry about seeming greedy. For example, this year I intend to ask both my brother and my nephew and his new wife for photos of themselves, so I can complete the rogues' gallery of family portraits on my wall. This lets them know what I want, in case they were stumped, and they can control the minimal cost. It provides a way to open the discussion about which charities we are choosing for each other. And you know it won't add a burden to their budget since they are only getting you one small thing anyway.
Rather than stressing about lines at the mall and getting the latest geegaw before it's sold out, Christmas became an occasion for giving to the Tiny Tims of the world – Charles Dickens would be so pleased – and isn't that what the true value of Christmas ought to be? Even for those who are not Christian?
It is a simple transition to make. It requires only a conversation with family members, most of whom will be relieved at not having to deal with "Christmas" mall mobs and glad for the chance to do good rather than buy stuff they're not sure you want anyway.
This year I will split my donations between two charities.
The first is the Leukemia and Lymphoma Society, for whom I raised money earlier this year and with whom I am proud to be associated. Most of my donations will go there.
The other is Rolling Jubilee, a new organization that is raising money to buy and dispose of distressed debt. This latter is particularly appropriate during a season when so many often make purchases they cannot afford, adding to their other debt. Instead of our giving adding to our national weight of personal debt, let it be used to settle the debts of those who are struggling. If the organization does well this year and is well run, I would hope that in subsequent years we might begin tracking how much debt is canceled, rather than accrued, every Christmas.
I have shared this with friends over the years. One decided to buy a family tree each year, some to make sure they shop at local stores, and so on. I would be interested in hearing if you decide to adapt this to your family, and what form it takes when you do. If you need ideas for charities, see the site at Charity Navigator, which will tell you which charity in many different categories is best at spending donation on the cause, rather than on administration.
That is the story of Mom's greatest Christmas present. She passed away four years ago, at midnight the night of December 2nd, during her favorite time of the year. I share this now, not just because it's a great idea that deserves wider use, but as a way to honor Mom's greatness of spirit. I miss her most around Thanksgiving and Christmas.
I wish you a very happy, relaxed, contented holiday season, and a very merry Christmas. God bless us, every one.
November 21, 2012 at 11:30 AM in Guest Blogger, Holidays | Permalink | Comments (0)
Monday, November 19, 2012
Governor Martinez-led Board Denied Request for More Vote Machines
Press release from ProgressNowNM:
Governor Martinez and her hand-picked Board of Finance denied funds to run a smooth election in Sandoval County.
Newly uncovered emails from the Secretary of State's Office show that her office knew of potential voting delays on Election Day but Governor Martinez's and her Board of Finance denied a request to purchase more machines just a month before voting started.
Martinez told KRQE on Election Day, "the Secretary of State was able to spend what was necessary to make sure that there were enough machines at every location." This new information directly contradicts Martinez's assertion.
During Thursday night's Sandoval County Commission meeting, Chairman Darryl Madalena read from a portion of a September 18, 2012 email from the Director of the Secretary of State's Elections Bureau showing that the Secretary of State asked Governor Martinez and the Board of Finance (Martinez is its president) for $1.4 million in emergency funds to "meet the requests for an increased number [of Autovote machines] for the General... Our request was tabled. The Board did not allocate any additional funding to cover the costs of the Election."
ProgressNowNM has posted the entire two-page email on its website at ProgressNowNm.org/blog
In the email to clerks from Bobbi Shearer, Elections Bureau Director, she blasts Martinez's Secretary of Finance Tom Clifford and the Board of Finance, of which Martinez is the president and appoints all four public members, saying "the Board does not have an adequate understanding of the election process" and ridicules their questions about voting convenience centers.
From the email it is clear that that the Secretary of State accepted responsibility to provide sufficient Autovote machines to the clerks and acknowledges that more had been requested after the primary election. The clerk request for more equipment prompted a budget crisis for the Secretary of State who had already spent election money on non-election day items like voter purge cards and postage.
November 19, 2012 at 02:00 PM in 2012 General Election, Candidates & Races, Election Reform & Voting, ProgressNow New Mexico, Susana Martinez | Permalink | Comments (3)
Friday, November 16, 2012
News Flash: Republicans Care about Them
What a joke. Like republicans care about you and me. When was the last time a republican did anything selfless for the people or for the planet? Romney is their leader, they just finished voting for him in a very large way. According to Politico, the popular vote was 62,611,250 for Obama to 59,134,475 for Romney. So now all of the leaders of the 59 mil Romney voters are saying they did not agree with his policies he would engage in if elected. What hypocrites, pitiful liars.
Romney in May 2012"
"There are 47 percent of the people who will vote for the president no matter what. All right, there are 47 percent who are with him, who are dependent upon government, who believe that they are victims, who believe the government has a responsibility to care for them, who believe that they are entitled to health care, to food, to housing, to you-name-it. ... My job is not to worry about those people. I'll never convince them they should take personal responsibility and care for their lives." -Mitt Romney, in leaked comments from a fundraiser in May 2012
Romney a few days after the above came out:
"My campaign is about the 100 percent in America," he said Wednesday evening at a Univision forum, according to the Los Angeles Times, just a few days after the secretly taped video of his speech in front of wealthy donors in Boca Raton, Fla., went public. "And I am concerned about them. I am concerned about the fact that over the past four years, life has become harder for Americans."
Romney one week after losing election:
"What the president's campaign did was focus on certain members of his base coalition, give them extraordinary gifts from the government, and then work very aggressively to turn them out to vote," Romney said. Read more: Romney says Obama won by giving voters "gifts" from the government.
Gov. Susana Martinez today:
From Politico: New Mexico Gov. Susana Martinez, another GOP rising star, is the latest to denounce Mitt Romney's comments — and called for a change in approach and language to immigration reform, in an interview with POLITICO's James Hohmann:
"We need to embrace them not just at election time," she added. "We visit them, and they don't appreciate that. And I don't blame them for not appreciating that. We should not visit them when we need their vote and then walk away. And then four years go by and we go visit them again. We have to make them part of the solution, and the way you do that is by listening to them." She expressed disdain for Romney's claim this week on a conference call that President Barack Obama won reelection because he offered "gifts" to minorities and younger voters. "That unfortunately is what sets us back as a party — our comments that are not thought through carefully," she said... ..."Republicans need to stop making assumptions," she added, "and they need to start talking to younger people, people of color, and ask them — not talk to them — ask them, 'What is it that we can do better? How do we earn your vote? How do we earn the ability for you to see that we can be the party that will make your life better and that of your children?' But we can't be the ones that come and tell them how things are going to be and how we have all the solutions."
Let's recap Susana: "We visit them" Martinez says. Them like they are some subspecies. Them, them, them, obviously not us but for sure them, no way us.
And this quote too from Susana: "that unfortunately is what sets us back as a party — our comments that are not thought through carefully." Note no complaint about what Romney is saying is wrong but just that it is not thought through. That maybe be the most honest statement.
The Republicans do not care about us. We are the them.
Let's watch as the 2013 Leg session gets into action how much our own NM republicans believe what Romney is saying is wrong. Let's hold the Republican feet to the fire of "We all do better when we all do better." Or teh Republican favorite to use these days "that a rising tide lifts all boats."
November 16, 2012 at 01:04 PM in Mitt Romney, Republican Party, Susana Martinez | Permalink | Comments (6)
Thursday, November 15, 2012
Congressman Luján Elected First Vice Chair of the Congressional Hispanic Caucus and Congresswoman elect Michelle Lujan Grisham elected Whip
Two Huge Cheers for New Mexico's Congressman Ben Ray Lujan elected First Vice Chair of the Congressional Hispanic Caucus by his colleagues! And Congresswoman elect Michelle Lujan-Grisham elected as Whip.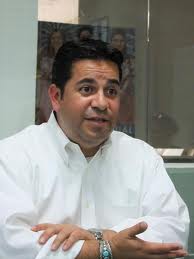 Congressman Luján issued the following press release from the CHC announcing the caucus' new leadership. (Photo at right from Santa Fe Reporter)
Chairman Charles A. Gonzalez (TX 20) released this statement following the election of Rep. Rubén Hinojosa (TX 15) as CHC Chairman for the 113th Congress, Rep. Ben Ray Luján (NM03) as First Vice Chair, Rep. Linda Sanchez (CA39) as Second Vice Chair and Congresswoman-elect Michelle Luján Grisham (NM01) as Whip.
Chairman Charles A. Gonzalez (TX 20):  "It has been an honor to serve as CHC Chairman alongside Congressman Hinojosa and I'm certain that his extensive experience as a legislator and an advocate for Hispanic issues will greatly benefit the CHC of the 113th Congress."Congressman Hinojosa's passion for extending opportunities to Hispanic youth was demonstrated by his tireless efforts on the CHC's Education Task Force and as First Vice Chair. I look forward to seeing how his abilities as a strong leader and advocate, combined with the largest delegation of Latinos to ever serve in Congress, will advance the issues most vital to our community."
Rep. Rubén Hinojosa (TX 15), Chair-elect: "I want to thank my colleagues for showing their support as I proudly take on the role of the Chairman of the Congressional Hispanic Caucus. For 36 years the CHC has focused on legislative priorities covering all areas that have a direct impact on the Hispanic or Latino community. We will continue to bring new ideas and new vigor to pave our way towards our great future in this country.
"In the 113th Congress we will have 30 Latinos in Congress. This is the largest Hispanic group in our nation's history to serve in Congress. The recent Presidential election proves that the Latino vote is a crucial voting bloc. No longer will our voices be silenced. No longer will we be placed in the back of the line.
"The challenges we face are arduous and no doubt we will suffer some set-backs during our climb, but we will not turn back. I along with my fellow CHC colleagues will join with President Obama as we work to pass comprehensive immigration reform. We will work together to not only allow DREAM Act students to earn a college degree, but to grant them a path to citizenship in the U.S.A., the country they already call home.
"As the new Chairman of the CHC, I will work to reorganize task forces to address high priority issues such as: our economy and creating jobs, addressing and improving the way home mortgages and micro loans are handled for our Latino communities and small businesses. On health care, we will address particular areas of the Affordable Care Act and make certain that our doctors and hospitals are reimbursed. In education we must protect the Pell Grant so that it does not drop below the current $5,550. We will also see that the Direct Federal College Loan Program continues to offer our children an opportunity to register and attend college.
"Again, I thank my colleagues for their faith in me and together we will continue to improve the quality of life for not only the Latino community but for all Americans."
Rep. Ben Ray Luján (NM03): "This is an important time for the Hispanic community across the country as we have seen our numbers and influence increase in all facets, from government to small businesses. I am honored to have the opportunity to represent the members of the Congressional Hispanic Caucus as First Vice Chair, and I look forward to working with them and my colleagues in the House to advocate for an agenda that helps Hispanics, and indeed all Americans, by growing our economy, spurring job creation, and investing in education."
Rep. Linda T. Sánchez (CA39): "It is an honor to have been selected by my colleagues to serve as the Congressional Hispanic Caucus' Second Vice-Chair. I look forward to working with the CHC to address the issues that matter most to Latinos. I am excited to work with the CHC to ensure we create jobs, grow our economy, and achieve comprehensive immigration reform. It is also with great pleasure that I welcome the new members of the CHC. Together we will fight to ensure that Latinos have a strong voice in Congress."
The Congressional Hispanic Caucus (CHC), founded in December 1976, is organized as a Congressional Member organization, governed under the Rules of the U.S. House of Representatives. The CHC is dedicated to voicing and advancing, through the legislative process, issues affecting Hispanics in the United States, Puerto Rico and U.S. Territories.
November 15, 2012 at 06:39 PM in Hispanic Issues, Michelle Lujan Grisham, NM Congressional Delegation, Rep. Ben Ray Lujan (NM-03) | Permalink | Comments (0)
Lora Lucero In Gaza: Drones and Bombing
A guest blog from Lora Lucero who has been living in Gaza for several weeks now. Lora has her own blog of her journey in Gaza, you can follow her here.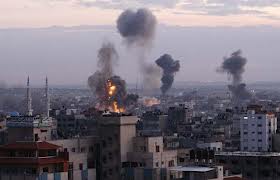 Gaza November 14, 2012
A sleepless night last night as we sat together at home in the center of Gaza City. Earlier in the afternoon, Israel had assassinated the #1 military chief of Hamas, a targeted killing as they had promised they would do. But everyone expected more, and we got it.
Explosions every 5-10 minutes throughout the night. Some were far away and some were a couple of blocks from our house. Those shook the building and broke the glass. Today there is plenty of glass everywhere.
Living in Gaza for 7 weeks now, I have learned the sound of drones and F-16s. Last night I heard plenty of those, in addition to the bombs.
I have been blogging, posting on Facebook and just learning how to Tweet. When we have electricity (as we do now because someone has turned on the building's generator) I try to send updates.
A number of people have asked me "why are the Palestinians sending rockets into southern Israel. Aren't they asking for a response? Doesn't Israel have a right to defend itself?"
I urge Americans to put this in context. Col. Ann Wright described the recent chronology of events, which I included here. http://loralucero.wordpress.com/2012/11/14/put-israels-assault-in-gaza-in-context/
I don't want to justify violence from either side, but the equities in this situation should be understood.
Israel is an occupying power with the best weapons in the world thanks to American tax dollars ($3 billion per year).
Palestinians in Gaza have some home-made rockets. The Palestinian children who were killed playing football (soccer) had no weapons, and one was shot in the stomach - like target practice.
Israelis living in southern Israel near the hostilities have a choice. They can evacuate to a safer location.
Gazans have nowhere to go. This is one of the most dense locations in the world, with families squeezed in very tight quarters. They have no choice but to sit tight and hope the bombs don't fall on them.
I am very disappointed in Obama's canned response --- that Israel has a right to defend itself.
Of course, both sides have a right to live in peace and security, but Obama's response is not helpful to anyone in the region. The Arab League, Egypt, Russia, France, Turkey, and many other countries have expressed concern and outrage for Israel's deliberate carnage in Gaza. I hope Americans realize that the community of nations understands the dynamics in the Middle East, and our willful ignorance in the U.S. is disgraceful.
Please call or write our new U.S. Senator Heinrich and help educate him.
Thank you from Gaza.
Lora Lucero
www.loralucero.wordpress.com
November 15, 2012 at 10:39 AM in Guest Blogger, International Relations, Lora Lucero, Contributing Writer, Middle East | Permalink | Comments (2)
11/15: Pit Rule Update from SWOP
From SouthWest Organizing Project
Pit Rule Update
The Oil Conservation Commission is scheduled to meet today- Thursday 11/15/12 at 9:00 AM in Santa Fe. They are finishing up deliberations and expected to make a final decision on changes to the Pit Rule requested by groups representing the oil and gas industry. Their decision could weaken the rule which would have dire effects on the environment and public health in New Mexico.
The pit rule requires oil and gas companies to line their pits of toxic waste.Before the the pit rule, New Mexico had thousands of cases of groundwater contamination from oil and gas pits but since the pit rule has been in place there have been no cases of contamination at sites covered by the rule.
The pit rule holds oil and gas companies accountable making them pay for cleaning up contamination from pits instead of using taxpayer money.
That is why we are having a Pit Rule Forum today at 6:30 @ the SWOP office.
WHAT: Pit Rule Forum
WHEN: Thursday, November 15th @ 6:30 PM
WHERE: SWOP Offices 211 10th St. SW
We will be discussing the results of the hearing and writing letters to the editor in response to this important issue. Please join us. Food and refreshments will be provided. Translation will be available. Contact: Dustin 505-204-0023
November 15, 2012 at 10:13 AM in Action Alerts, Mining, Regulation | Permalink | Comments (0)
Wednesday, November 14, 2012
General Petraeus General Betray Us Now
Remember the General Petraeus, General Betray Us MoveOn ad controversy?
From Wikipedia:
The MoveOn.org ad controversy began when the US anti-war liberal advocacy group MoveOn.org published a full-page ad in the NY Times on September 10, 2007 accusing General David H. Petraeus of "cooking the books for the White House". The ad also labeled him "General Betray Us". The organization created the ad in response to Petraeus' Report to Congress on the Situation in Iraq. MoveOn hosted pages on its website about the ad and their reasons behind it from 2007 to June 23, 2010. On June 23, 2010, after President Obama nominated General Petraeus to be the new top U.S. and NATO commander in Afghanistan (taking over the position from retiring General Stanley McChrystal), MoveOn erased these webpages and any reference to them from its website.
Democracy for New Mexico wrote about this back on Sept. 26, 2007. Barb wrote a pointed piece back then, and the piece received a few great comments, even by the now late PlacitasRoy. Roy passed away only a few weeks ago and his rebel voice is missed.
Fast forward to now
Current Cost of Iraq and Afghan Wars: $1,393,007,867,900.00
Current Cost of Iraq War: $808,617,213,890.00
Current Cost of Afghan War: $584,390,833,930.00
It is important to remember where our hard earned tax dollars are going as we approach the perverbial fiscal cliff. The National Priorities project is still a great Cost of War tracker of this obscene number. Our tax dollars keep on flooding out of this country like a fire hydrant turned on full blast, or the Hoover damn in overflow position.
We have written about this outrage before, almost one year ago DFNM had this post "Military Budget Fraud and Waste No One is Talking About" on the obscene amount of money flooding out of our country. How is this sustainable? And to make matters worse it appears the GAO issued a report on August 1, 2012 showing little enthusiasm by agencies to make changes to the rip-off happening with War Time Contracting. For really good maddening reading see the final report to Congress on the War Time Rip-off waste.
And now we find out that General P was getting his rocks off. While the thieves and robbers are ripping us off blind. If General PP did not Betray us back in September 2007, he most certainly has betrayed us now.
And just to think of the human life's lost. And there is a business as usual theme still continuing. Why do we have such a huge debt? Why are there no jobs? Just watch the Cost of War ticker and think how and when will this stop.
Our Country is in the need of leaders now! Not cover up, go along to get alongers. The war was no issue in the past election, shameful. NO one even tried to tie the cost of war to the lack of jobs in our own communities. What is the actual monetary cost of this war every week now? This information is unattainable to my knowledge and searching. We Americans are asleep, like serious amnesia, and denial. Is anyone listening or paying attention? Let's all hold our newly elected Congressional and Senatorial leaders accountable to answer these questions. Where is this money going?
November 14, 2012 at 03:19 PM in Afghanistan, Iraq War, Military Affairs, National Security, NM Congressional Delegation | Permalink | Comments (0)
Emerge Victories Across the Country and Plenty to Cheer for in NM!
EmergeNewMexico had this to say about their great success training women to run for political office here in the state of New Mexico, Emerge has much to be excited about indeed for this 2012 election cycle:
We Did It! SEVEN Emerge Graduates have won their elections!  We are so proud of you!  5 will serve in the New Mexico House of Representatives- strengthening what had been a slim majority for Democrats.  From the Supreme Court to District Court to the House of Representatives, these 7 women will join the other 6 Emerge women who currently hold office!
Below is more great inspiring news from EmergeAmerica regarding women running for office for every level of government across the country.
This week, we made a difference. 172 Emerge women ran this year, and 120 of them were on the ballot on Tuesday. We want to thank each and every one of those women for stepping up and running for office.
We are still awaiting final results in several key races, but overall, we saw great success.
Here is a rundown:
Emerge Arizona- 2 women won State House seats with a total of 4 wins across the state!
Emerge California- 17 women won across the bay area!
Emerge Kentucky- With an 82% win rate, 9 out of 11 women won!
Emerge Maine- 14 women won with 9 all in the State House!
Emerge Massachusetts- With 6 women on the ballot they had 4 great wins!
Emerge Nevada- 4 Emerge Nevada won!
Emerge New Mexico- 7 wins with 5 to serve in the State House!
Emerge Oregon- With 7 women on the ballot, Oregon had a 100% success rate!
Emerge Wisconsin- 10 wins with 7 in the State House alone!
Together, we had 76 victories on Election Day.
In addition, Emerge Nevada's Woman to Woman Vote Program was enormously successful. They contacted more than 43,000 women voters (and still counting) in key districts that led to Democrats winning key seats and President Obama won Nevada.
Beyond our own victories, we are so proud of all the women who ran and won their key races across the United States: Tammy Baldwin, Elizabeth Warren, Kirsten Gillibrand, Mazie Hirano, Claire McCaskill, Tulsi Gabbard, Ann Kirkpatrick, Dina Titus, Michelle Lujan-Grisham, Maggie Hassan, Tammy Duckworth and many many more.
Please join us in thanking each and every one of our candidates who gave up countless hours to represent the issues that matter to their communities and have inspired all those around them. These fabulous women, whether they have won or lost this particular campaign, sit on the front line of our movement and we are proud to have them as part of our Emerge family.
November 14, 2012 at 09:10 AM in 2012 General Election, Candidates & Races, Democrat, Women's Issues | Permalink | Comments (1)
Tuesday, November 13, 2012
Small Business Owners on Bush Tax Cuts, Fiscal Cliff: "It's Time to Listen to Main St., Not Wall St.
The following article is from the Main Street Alliance. The Main Street Alliance is a national network of state and locally based small business groups that creates opportunities for small business owners to speak for themselves on issues that impact their businesses and local economies.
As Congress reconvened Tuesday for its lame duck session, small business leaders from the Main Street Alliance network sent a letter to President Obama, House Speaker John Boehner, Senate Majority Leader Harry Reid, and other congressional leaders outlining a small business agenda for the fiscal showdown coming in the lame duck session of the 112th Congress. Main Street business owners called for an end to the top-bracket Bush tax cuts, urged Congress to protect middle class programs that strengthen the small business customer base, and pushed for additional revenue options.
This small business agenda presents a sharp counterpoint to the positions staked out by corporate executives and Wall Street CEOs, including the "Fix the Debt" CEO council and the Tax Relief Coalition, ahead of the lame duck session of Congress scheduled to start next week.
The small business letter reads, in part:
If we've learned anything from the economic forecasts about the so-called "fiscal cliff," it is that austerity policies won't work any better in America than they have in Europe. Austerity-driven budget cuts won't create an economic miracle, they'll force our economy back into recession and kick off a downward spiral.

While Wall Street CEOs who have bet their futures on overseas markets may be content with a program of deep domestic cuts, for small businesses that rely on a local customer base here at home this fact holds true: we can't cut our way to prosperity. We need to grow our way to prosperity. Growth requires investment and investment requires resources. This is why Congress must put meaningful new revenue options on the table in the lame duck session.

As a country, we've tried listening to Wall Street. That strategy hasn't worked for most Americans and it hasn't worked for small businesses. While the banks got bailouts and Wall Street rebounded to post new record profits, small businesses took it on the chin. It's time for a change. It's time to listen to Main Street.
The full letter is available here.
November 13, 2012 at 04:52 PM in Corporatism, Economy, Populism, Taxes | Permalink | Comments (0)
New Mexico In Depth Announces Radio Partnerships
Nice things happened in New Mexico's world of getting the truth out to the people while I was out campaigning. I did not take time to cover the founding of New Mexico In Depth an exciting new adventure in "In Depth" Journalism founded by Tripp Jennings and Heath Hausemann.
Below is a press release today from New Mexcio In Depth:
New Mexico In Depth is announcing two new partners – KUNM and Fronteras, a multimedia collaboration of several public-radio stations from across the Southwest.
NMID plans to work with Albuquerque's KUNM-FM, the state's largest public-radio station, to shine light on some of the state's most pressing problems and explore possible solutions. With Fronteras: The Changing America Desk, NMID will cover border issues, including immigration and changing demographics, with a focus on New Mexico.
Alisa Joyce Barba, Fronteras' senior editor, said the partnership will allow her organization to expand its coverage in New Mexico.
"We are excited about working with two seasoned journalists in New Mexico who share our passion for telling the stories from this state that have remained untold, uncovering the issues that fly below the radar and deepening our understanding of what is happening in our communities and what it means for the future," Barba said.
Richard Towne, KUNM's general manager, said the partnership with NMID is especially exciting because the station is working to increase its "service to the state's most vulnerable citizens."
"Our two organizations share the belief that we can serve New Mexicans better together than we can separately," Towne said. "Trip Jennings and Heath Haussamen are journalists of the highest caliber. Working together, we will increase our mutual abilities to engage citizens with the level of journalism our state deserves."
Barba, like Towne, spoke about the importance of news organizations working together. "We are all re-defining journalism these days, and these kinds of collaborations will inevitably enrich our experience of the world around us," she said.
Trip Jennings, NMID's executive director, hailed the collaborations. "Partnerships with KUNM and Fronteras will help us cover more ground and, frankly, stretch our journalistic muscles," Jennings said. "Heath and I come from print and online, so we can't wait to partner with our friends in radio. The collaborations represent a big step toward our goal of working on several media platforms."
Stories produced through NMID's partnership with Fronteras will be available to Fronteras' seven stations, which includes KRWG-FM in Las Cruces, and to other public-radio stations including KUNM. Jennings and NMID's Deputy Director Heath Haussamen have worked primarily in print and online, so the partnerships with Fronteras and KUNM create the potential for multimedia collaboration on projects that could appear in newspapers, on the radio and online.
Fronteras, whose collaborating stations stretch from Central Texas to Southern California, and from Las Vegas to the Mexican border, covers an area of about 9 million residents and reaches an audience of about 1 million listeners. In addition to Las Cruces, its stations are based in San Diego, Calif.; Phoenix, Tucson and Flagstaff, Ariz.; Las Vegas, Nev.; and San Antonio, Texas. KRWG appears at 90.7 FM in the Las Cruces area, at 93.5 FM in Deming, 91.3 FM in Silver City, 91.9 FM in Truth or Consequences and Lordsburg, and at 98.5 FM in Alamogordo. Fronteras also produces a weekly TV show for Southern New Mexico's KRWG-TV.
KUNM's signal reaches about half of New Mexicans, and an estimated 108,000 people tune in each week (according to Arbitron Research, Inc., total service area surveyed for people aged 12+; averaged from Fall 2011 and Spring 2012. Mon-Sun, 6AM-Midnight. Arbitron data are estimates only.). The station is licensed to the Regents of the University of New Mexico. It airs at 89.9 FM in Albuquerque and Santa Fe, 88.7 FM in Socorro, 90.9 FM in Taos, and 91.9 FM in Las Vegas and Española.
The radio partners join three newspapers that have agreed to work with New Mexico In Depth. Earlier this month, NMID announced its partnership with the Santa Fe Reporter, a weekly newspaper with a circulation of 23,000 that has been an award-winning source of news and culture for Santa Fe since 1974.
"I'm excited to be working with NMID, and I'm confident that the combined talent and experience of our respective news teams will enable us to publish some groundbreaking stories," said Alexa Schirtzinger, editor of the Santa Fe Reporter. "Together, we look forward to co-producing hard-hitting investigative work with a focus on public interest."
"We're excited too," Jennings said. "In many ways, a partnership with the Reporter is a perfect fit. NMID aspires to do long-form journalism about issues of public interest in New Mexico. We can't wait to team up with the Reporter's staff."
In October, NMID announced partnerships with two of the state's three largest daily newspapers, The Santa Fe New Mexican and Las Cruces Sun-News.
New Mexico In Depth is in the final stages of organization.
About New Mexico In Depth: Our goal is to foster, promote and publish journalism in the public interest. We aim to produce our own investigative reports and forge partnerships with existing media outlets around New Mexico in a bid to nurture a culture of ambitious journalism that tackles big questions and complex issues.
New Mexico In Depth is funded by donations, and we disclose information about our donors publicly to ensure transparency and accountability. Our funders include The W.K. Kellogg Foundation (wkkf.org), which is among the largest philanthropic foundations in the United States and guided by the belief that all children should have an equal opportunity to thrive; The Marshall L. and Perrine D. McCune Charitable Foundation (nmmccune.org), which is dedicated to enriching the health, education, environment and cultural and spiritual life of New Mexicans; and The Santa Fe Community Foundation (santafecf.org).
Learn more about our funding at nmindepth.com/disclosure.
November 13, 2012 at 11:09 AM in Journalism, Media | Permalink | Comments (1)
Friday, November 09, 2012
Is Paul Pacheco "homo-phob​ic"? Let's have a conversati​on...
Guest Blog from Mary Ellen Capek:
Below are copies of posts from Paul Pacheco's FB page.  Several people alerted me to these.  When I tried to "comment" in response, they removed my first comment then "blocked" me.  So I'm including their posts at the end of this email, assuming that whoever has been forwarding my Marci Blaze emails to the Pachecos will send this along as well (thanks for fostering dialogue, whoever you are).  Like so many Republicans living in what has just been exposed as an alternate universe this election season, their ignorance and hypocrisy are breathtaking.  Pacheco's flyers attacking Marci have been relentless and nasty, not to mention inaccurate.  My several emails in support of Marci have been mild in comparison.
BUT...  to my point of Paul's being "homo-phobic," I want to offer a conversation.  One of the last flyers I saw attacking Marci pitched Pacheco as a "family values" candidate: that's CODE for "NO WAY are we going to let gays marry much less have equal rights."  Right, Paul?  You'd never vote to allow families like mine to marry in NM.  Not even vote for domestic partnerships to give my family the same benefits yours gets, right, Paul?  (My partner and I actually got married in Canada in 2003, celebrated our 25th anniversary this August, but neither our partnership nor our marriage is recognized in NM.  Yet.)  I betcha you wouldn't vote for legislation that would recognize my rights to determine care for my wife in the hospital.  Or help pass laws that would assure that she, not the government, inherits my estate, right?
So I'm calling you out, saying, hey there, YOU, sir, are indeed "homo-phobic."  This is 2012.  We just had a watershed election.  Marriage equality passed in three more states (Maine, Maryland, Washington) and Minnesota voted AGAINST enshrining hatred in their state constitution.  So, you know what, CODE doesn't work like it used to.  Based on the mailings that went out supporting your campaign, I'm calling you out: you're homophobic.  BUT if you want to sit down over coffee, I'd be more than willing to continue this conversation in person.  And if I'm too nasty for you, based on the "shocking language and disgusting emails" Tami claims I've sent, I'd be happy to set you up with other gay or lesbian families to meet and talk with.  They might also be your constituents.  No more nasty emails, no more nasty flyers, no more "code."  How about having a conversation?
Yesterday's Posts from People for Paul Pacheco's Facebook Page:
Paul Pacheco: To everyone who has supported us during this trying time, I want to thank each and everyone of you. We won't know for a couple days until the recount is final. My opponents supporters are still sending nasty emails, the lastest one today accusing me of being homo-phobic. I can't tell you how weary I am of their constant, relentless lies about my character and I am hopeful that this will be over soon. Thanks again and we will keep you updated, your thoughts and prayers have kept us going!
Tami De-Nio Pacheco: I love you! I'm sorry you've had to go through all this nastiness. Maybe I'll put together all of MaryEllen Capek's emails and let the world know who she really is. From dirty language to ugliness unrivaled, she has really has shown who they really are. I was shocked at the language and disgusting emails she sent throughout the campaign and continues to today. Very sad...
November 9, 2012 at 02:29 PM in 2012 Legislature Races, Civil Liberties, GLBT Rights, Guest Blogger | Permalink | Comments (1)