« Thanksgiving New Mexico USA North America Continent Planet Earth 2012 | Main | New Mexico's Wealthiest Has Almost Ten Times More Income than Poorest »
Friday, November 23, 2012
Lincoln the Movie See It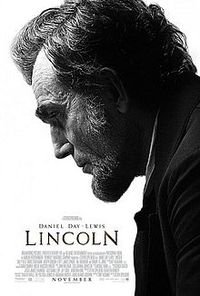 Lincoln the movie wow! I must have been sick that day in social studies/history class, I totally forgot that President Abraham Lincoln was a Republican. A republican who believed in equality and justice. No one is equal until we are all equal, what a concept.
"As a nation, we began by declaring that "all men are created equal." We now practically read it, "All men are created equal, except Negroes." When the Know-Nothings get control, it will read, "All men are created equal except Negroes, and foreigners, and Catholics." When it comes to this I should prefer emigrating to some other country where they make no pretense of loving liberty - to Russia, for instance, where despotism can be taken pure, without the base alloy of hypocrisy." Abraham Lincoln 16th President of USA
Where have we gone as a people? We just go along to get along. Is there any courage displayed by anyone today to tackle the problems at hand?
Think of what we could do if someone would lead. How about the Equal Rights Amendment for starters for a quick recap of the ERA see this link. Why not have women be equal?
How about full equality for Lesbians, Gays, Bisexual and Transgender people? One of the most touching parts of the movie was when Republican Thaddeus Stevens went home to his biracial lover, and housekeeper and brought her the 13th amendment document for her to read to him in bed. Ah the secrets we humans keep?
How about stopping the military machine and have our service people come back to this country. Talk about years and years of senseless killing. Check out the arm to arm brutal battles of the Civil War, reenacted in the movie, maybe if we still fought like this we would stop. Let's stop funding the military machine. Stop funding the greed of war. Hey we are going broke funding this war machine, there are no more jobs, all the money is gone. We are still funding the Aghan war to the tune of 1 to 2 bil per week. Per week! Imagine this money here, where on earth is this money going? Does anyone else see a connection to our deficit?
Not to say that the 13th Amendment was the end all for equal rights for our African American citizens. Far far from it, the battle for equal rights for all continues well into the 21st century. When will the people who control all the power, which is old white men, let's face it, when will they give up some of their greed and power to other humans?
We need real leaders with real soul and spirit. We need to hold our elected leaders accountable NOW.
PS. Yes it is remarkable and showing of our progress as a people to have President Obama elected for his second term in 2012. But we learned in his first term that we have got to keep bearing pressure on him. He is partly the resulting dream of President Lincoln, now let President Obama be a leader for all of us. Lead the Congress, lead us out of our current wars, lead equality for all, lead the fight for all to be educated, lead the fight of our equal justice in this country. Lead the fight against greed.
November 23, 2012 at 09:18 PM in Civil Liberties, Democratic Party, Justice, Obama Administration, Republican Party | Permalink
Comments