« Tonight: Women Are Watching | Main | Democracy for America Endorses Mary Ellen Broderick for New Mexico House District 30 »
Wednesday, October 03, 2012
Pacheco's Past – Mismanagement, Bankruptcy & Breach of Contract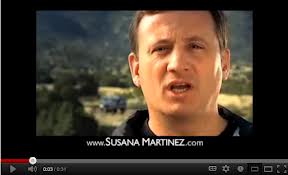 Photo above from ISPAC follow this link to read more character information about Mr. Pacheco. Paul Pacheco is the republican candidate for House District 23, the Democratic candidate is Marci Blaze.
Press release below is from the DPNM:
Voters Deserve Truth, Not Lies From the McClesky Smear Machine
Right-wing candidate for the NM House of Representatives, Paul Pacheco, (House District 23) has been the beneficiary of waves of negative attack mailers against his opponent. Using tactics straight out of the Jay McClesky playbook, Pacheco's special interest backers are misleading voters and covering up the truth because they know Pacheco can't win on his record.
BANKRUPTCY: In 2005 Paul Pacheco filed for Chapter 7 bankruptcy after accruing over $400,000 in liabilities, including more than $141,000 in credit card debt between nineteen credit card accounts. (US District Court for the District of NM 7-05-10027)
MISMANAGEMENT: According to the Albuquerque Journal, the bankruptcy was related to Pacheco's ownership of Blades Sports Arena in Rio Rancho, where he wrote bad checks and failed to pay employees over $5,000. After the power was cut off to the facility in May 2004, Pacheco brought in a generator to power the facility, only to have the facility shut down by the fire marshal due to safety concerns. (ABQ Journal article "City Wants Blades Owner on Carpet" 5/27/04)
BREACH OF CONTRACT: Pacheco's mismanagement continued in 2008 after the Los Ranchos Planning and Zoning Commission unanimously revoked a home occupation permit for Pacheco's business, Desert Oasis Recovery, a substance abuse treatment center. The permit allowed individuals to operate the business from home. Desert Oasis was subsequently sued in Albuquerque District Court for breach of contract and fraudulent misrepresentation. (Dawn Branch, et al. v. Desert Oasis Recovery, LLC, Case Number D-202-CV-201205068)
The TRUTH is, Paul Pacheco simply can't be trusted to Represent New Mexico families.
October 3, 2012 at 05:34 PM in 2012 Legislature Races, Candidates & Races, Republican Party | Permalink
Comments