« 8/28: Water Movie at NHCC: Screening - Last Call at the Oasis | Main | Clean Energy Victory Bonds: We have a bill! »
Thursday, August 16, 2012
Spend it like Water Art Exhibit and panel discussion at SBCC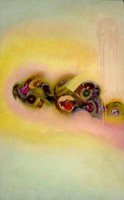 Liquid Currency 2012: Spend it like Water an Art Exhibit and Dialogue about our most essential resource.
ALBUQUERQUE, NM- Art exhibit opening June 28th features the work of 15 artists and opens a dialogue about our most essential resource. Begin the exploration into our relationship with water; the costs associated with how we use and abuse it, and how we can conserve it in our coming crisis. Featuring work by: Jane Abrams, Sally Condon, Barbara Grothus, Becky Holtzman, Joseph Lambert, Mary Lambert, Stephanie Lerma, Suzanne Marshall, David Ondrik, Valerie Roybal, Carol Sanchez, Janet Shagam, Marilyn Stablein, Harriette Tsosie, Jennifer A. Zona.
A panel discussion led by Amigos Bravos will take place on August 18th from 1-4 PM at the South Broadway Cultural Center as well.
Gallery hours are 8 a.m. – 5 p.m. Tuesday through Saturday, and during evening events held at South Broadway. Entry to the Gallery is always free.
South Broadway Cultural Center is managed by the Cultural Services Department, City of Albuquerque, Richard J. Berry, Mayor. The facility is a multi-cultural, visual, performing and literary art center that promotes, preserves and educates the community about the cultures and ethnicities that define Albuquerque. Located at 1025 Broadway SE, the unique architecture and colorful design of the building's exterior is an attraction in the area. SBCC shares the facility with the South Broadway Library and collaborates with the library on a number of events and activities. There is free parking immediately adjacent to the facility. 
August 16, 2012 at 07:43 AM in Arts, Events, Water Issues | Permalink
Comments