« ProgressNowNM to Commissioner Wiener: Actions Speak Louder than Words | Main | Growing List of Dem Leaders Join Call for Freedom to Marry Plank in National Democratic Platform »
Tuesday, May 08, 2012
House Majority Moves to Cut Children's Health Insurance Program, Could Have Devastating Effects for Uninsured New Mexico Kids
In an effort to stave off the bipartisan agreement to cut federal spending that was signed into law last year, the U.S. House Energy and Commerce Committee passed a measure that would take away an important incentive program that has helped thousands of uninsured children in New Mexico gain access to health care.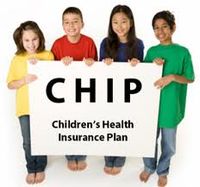 The measure would eliminate a pay-for-performance incentive plan that rewards states for doing an exemplary job of connecting uninsured kids to coverage. New Mexico has received over $18 Million for efforts in the Richardson administration to cut red tape barriers and reach out to eligible but uninsured children through the Children's Health Insurance Program (CHIP). An estimated 31,500 more uninsured children were connected with coverage.
The incentive plan is one of several successful strategies that have brought the number of uninsured children in America down to a record low. New Mexico made significant progress as the number of uninsured children dropped by 10% from 2007 to 2010.
Background: Created by the Children's Health Insurance Program Reauthorization Act (CHIPRA) of 2009, the bonuses reward states for demonstrating concrete success in enrolling low-income uninsured children in state Medicaid funded plans. To qualify, states must adopt one of a series of measures that simplify enrollment in coverage and reach enrollment targets. To date, the bonuses have worked exactly as intended - rewarding states for tackling the challenge of making sure that the lowest-income children in this country are connected to coverage.
During this recession, CHIP and Medicaid have been hard at work helping families unable to afford private health insurance to secure coverage for their children. When kids are healthy, we all win "they are more likely to grow and learn in school, and their parents have peace of mind that an asthma attack or accident won't send them to the emergency room and break the bank."
Connecting eligible but uninsured children to coverage is a high priority for the Obama Administration. HHS Secretary Kathleen Sebelius has called on leaders at every level of government and the private sector to find and enroll the nearly five million uninsured children who are eligible for Medicaid and CHIP through her "Connecting Kids to Coverage" challenge.
There are still an estimated 50,000 children in New Mexico who are eligible for Medicaid coverage but are not yet enrolled.
Bill Jordan, Policy Director for New Mexico Voices for Children said: "It would be shameful for the U.S. House of Representatives to terminate the bonus program and remove one of the incentives for states like New Mexico to enroll more kids in Medicaid.  Insurance coverage not only contributes to their health but it helps kids stay in school and focus on their studies, instead of missing school and being distracted by medical issues that could have been treated."
May 8, 2012 at 04:05 PM in Children and Families, Education, Healthcare, Youth | Permalink
Comments