« SWOP Mailers in the News (Again) | Main | New Mexicans Ask Governor Martinez Not to Veto Any More NM Jobs »
Saturday, April 07, 2012
Trouble with the DFNM Blog and Happy Easter
Hello friends! I am aware the front page on the blog is screwed up. We are working on it with Typepad.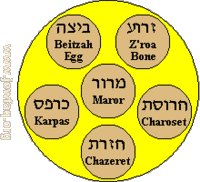 Also a very Happy Easter and Happy Passover! Went to my first Passover Seder last night. We read from the Haggadah, and ate the traditional Seder plate. Amazing history that is still unfolding.
Basic message for me: Start again. Do not be a slave to the past or anyone, or anything. New Beginnings.
peace and love
April 7, 2012 at 04:47 PM in Holidays | Permalink
Comments
Get to work on it. Any comments on the article on yesterdays ABQ Journan posted on the wedsite above.
Posted by: New Mexican | Apr 8, 2012 8:44:07 AM