« CHILE-PAC Endorses Cara Valente-Compton for House District 19 | Main | 4/14: OUTSpoken Queer Poetry Event »
Wednesday, April 11, 2012
4/13: Celebrate our New OFA-NM Office in Rio Rancho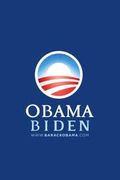 From OFA-NM:
This election is heating up all over the country, and the organization we're putting together in New Mexico will make a big difference this November.
Whether you're just starting to get involved in this organization or you've been pounding the pavement to talk to voters for months, now is the perfect time to meet up with other supporters to celebrate the opening of our brand-new office in Rio Rancho.
Come out and help build this office from the start:
What: Rio Rancho office opening
Where: OFA-NM Rio Rancho office 2218 Southern Blvd. SE Rio Rancho, NM 87124
When: Friday, April 13th 6:00 p.m. to 8:00 p.m.
We won't work you too hard this Friday -- there's plenty of hard work to do in the months ahead. We'll relax and chat about the issues that matter most here, like affordable health care and support for the middle class.
This new office in Rio Rancho will be the local hub for building our base of volunteers, connecting with undecided voters, and helping make sure we secure the 270 electoral votes we need for a win on November 6th. Our state has the power to make a real impact in this election for Democrats up and down the ticket -- but it won't happen unless we get our organizing off the ground in New Mexico now.
It's time to prepare for the tough fight ahead -- so don't miss the office kickoff in Rio Rancho on Friday: http://nm.barackobama.com/Rio-Rancho-Office-Opening
April 11, 2012 at 09:17 AM in 2012 Presidential Race, Obama NM Campaign, Rio Rancho | Permalink
Comments