« Marty Chavez Meeting With Westside Small Business Owners | Main | Governor Martinez Involvement in Billion Dollar Pay to Play Unveiled »
Wednesday, April 04, 2012
Hector Balderas Statement on Marco Rubio's Alternative to the Dream Act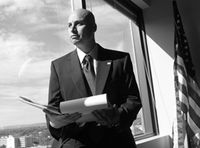 Today, Hector Balderas released the following statement calling on politicians on both sides of the aisle to reject Marco Rubio's pared-down proposal for a new DREAM Act:
"Senator Rubio's claim that the DREAM Act in its current form will cause "chain migration" ignores a critical reality: there are millions of young people who have lived here since childhood and they just want to achieve the American dream like anybody else.
The undocumented youth in this country are our students and neighbors. They want to work. They want to succeed. They want to become entrepreneurs. But without a path to citizenship -- which Senator's Rubio's proposal does not include -- those dreams won't be possible.
We need to address the realities of how we live and work. The original DREAM Act accomplishes just that. By providing a path to citizenship for young people who truly want to be here, we can build a nation that is more fair and more full of opportunities. And there is nothing more American than that."
April 4, 2012 at 05:25 PM in 2012 NM Senate Race, Hector Balderas, Hispanic Issues | Permalink
Comments
This Hector fellow is a real dimwit, isn't he? Hector should get out of this race, becuase he is utterly unqualified to be a Senator.
Posted by: John Angel | Apr 9, 2012 9:40:13 AM