« Are Republicans Afraid of New Mexico Senator Eric Griego? | Main | Eleanor Chavez says: Unbelievable! »
Friday, March 30, 2012
Pueblos of Zuni, Laguna and the Alamo Chapter endorse Maxine Velasquez for Senate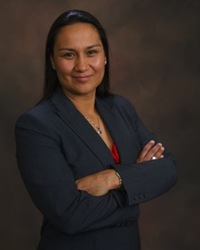 Tribes endorse Velasquez in heated Senate District 30 Democratic Primary
LAGUNA PUEBLO, NM, on March 24, 2012; Maxine Velasquez secured three key endorsements in the contested State Senate District 30 Primary race this Saturday. In a first, tribal councils from the Pueblos of Zuni, Acoma, Laguna and the Alamo Chapter of the Navajo Nation convened a joint session to hear from candidates and to make endorsements for the 2012 Democratic Primary.
Velasquez faces incumbent David Ulibarri and two other challengers in the Democratic Primary. For over a decade, Velasquez has been practicing and studying public policy, including working at the local, state, and national level advocating for economic development for rural and traditional communities.
"It's a great honor to have received the endorsement from Alamo Chapter, Laguna and Zuni. As Senator, I will fight for our rural communities in Santa Fe and always remember my responsibility to all the people of Senate District 30."
The Senate redistricting plan identifies 24.7% of the district as Native American making Saturday's official endorsement a big win for Velasquez.
"I am running for State Senate because I care deeply about the needs of our community and am dedicated to improving the lives of working families," says Velasquez. "Our district deserves leaders we count on to represent our needs first and foremost. I will fight for what matters most: the economy and jobs, improved infrastructure, healthcare and education. I will stand for the interests of our community and home-grown businesses over corporations."
Velasquez is currently General Counsel for the Pueblo of Tesuque and the guardian to her niece Taylor Rose Lucero who attends the Laguna Middle School.
More information about Maxine can be found at www.maxineforsenate.com
March 30, 2012 at 04:30 PM in 2012 Legislature Races, Candidates & Races, Democrat, Native Americans | Permalink
Comments