« February 2012 | Main | April 2012 »
Wednesday, March 28, 2012
Heinrich Supports "No Budget, No Pay Act"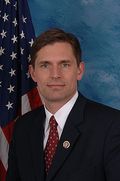 U.S. Representative Martin Heinrich (NM-1) supports legislation to cut off pay for members of Congress if they fail to pass a budget and all spending bills financing government agencies before October 1, the beginning of each fiscal year. Lawmakers couldn't be paid retroactively, either.

"Managing our nations finances—money coming in and money going out—is an essential duty of Congress," said Rep. Heinrich. "Yet a budget and the spending bills necessary to fund the government have passed on time only four times in the past 60 years. With families across New Mexico making tough decisions to budget their own finances, it's only right that Congress do the same. This is just one of many steps we must take in order to restore trust in government and bring accountability to Capitol Hill."

Rep. Heinrich, along with a bipartisan list of nearly 40 members in the House, is a cosponsor of H.R. 3643, the "No Budget, No Pay Act."
March 28, 2012 at 02:30 PM in Government, Rep. Martin Heinrich (NM-01) | Permalink | Comments (0)
Two Fundraisers for Eric Griego: Scalo on Thursday and Sprin Matanza on Saturday

From the Eric Griego for Congress Campaign.
Please attend on Thursday March 29!
What: An evening at Scalo to support Eric Griego for Congress.
Where: 3500 Central Avenue SE
When: Thursday, March 29th,  5:30-7:00pm
Click here to RSVP and order your tickets.
And on Saturday March 31:
Please join Team Griego and the 99% for a Spring Matanza this Saturday. We'll be celebrating our Pre-Primary Convention win, breaking in our bigger and better headquarters, and celebrating with food, fun, and music.
Where:  New! Griego for Congress Headquarters, 929 4th Street SW,(just across the street from our old office)
When: Saturday March 31st, 2:00-4:00 p.m.
RSVP with a contribution by clicking here or RSVP by pledging to donate a few hours of your time to volunteer by emailing us.
This Saturday is the last quarterly fundraising deadline before our final stretch to the Primary. We hope you will join us at the Matanza to have some fun and show the strong grassroots support behind Eric's candidacy.
March 28, 2012 at 02:00 PM in Candidates & Races, Eric Griego, Events, NM-01 Congressional Race 2012 | Permalink | Comments (0)
Guest blog: Good Jobs Green Jobs Conference Brings Together Labor and the Environment
This is a guest blog by Marianne Dickinson of Albuquerque, who is a former journalist, a lifelong community organizer and currently runs her own design/ planning/ marketing business. She has observed New Mexico politics for 30 years and still believes we could have ethical, capable, accountable government some day. See her other positions and posts on her opinion of the greening of Abq. NM here.
Two weeks ago, activists and organizers met in downtown Los Angeles for the 5th annual Good Jobs Green Jobs Conference, one of four held around the country this year in order to highlight local and regional accomplishments in greening the economy. In a time when the "Jobs VS the Environment" red herring is being hauled out to portray the Keystone XL pipeline battle, it was inspiring to see teamsters, steel workers and the Sierra Club on the same stage and at the same rally calling for the fair treatment of truckers and recycling workers. I attended as part of a Sierra Club NM delegation, the national organization being one of the many sponsors under the umbrella of the BlueGreen Alliance. (See www.bluegreenalliance.org)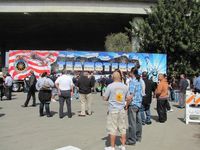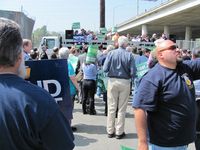 While we heard a lot of good news about how far LA and San Francisco have come in meeting their state's Zero Waste and clean air goals and mandates, the "real world" issues of unsafe, dirty, difficult and degrading conditions endured by workers in many sectors we want "to green" engendered the most passion in attendees. A few hundred of us were bussed to a rally at a privately-owned reclamation center where workers told the crowd how they: had to eat in a roach- and rat-infested lunchroom; had no hand-cleaning facilities, no training, and no safety equipment; sorted recyclables from trash containing dead animals and used syringes; how the collection trucks leaked a nasty brew of mystery fluids on neighborhood streets; and how workers were fired in retaliation for complaining or attempting to unionize. Their own signs said, "Somos humanos, no basura." (We are humans, not garbage.)
The plight of the recycling workers was the most outrageous, but it wasn't the only situation we had to consider when making policies without listening to workers and solving problems those policies could present. For instance, will janitorial workers be compensated for the extra work required to sort recyclables or use green cleaning products? Shouldn't unfair labor practices (like designating regular workers "contract labor" to avoid employer responsibilities) be addressed at the same time?
The rally speakers made me wonder what Albuquerque's recycling workers' situation is presently, and what it will be when the private contractor takes over. When I visited the City's sorting facility many years ago, the sorters were low-wage transient workers (homeless perhaps?) They didn't have to sort through mixed waste however, just what had been collected as recyclables. (Something progressives may want to look into….)
While the workshops barely touched on some green economy sectors---agriculture, green home building and financing, safer chemicals---there was discussion of a much wider array of green economic opportunities than the mainstream media usually covers. The green economy doesn't have to mean just solar panels and recycling; we could green a lot more of our local economy when labor, appropriate technology, and environmental advocates all work together!
This is a guest blog by Marianne Dickinson. If you'd like to submit a piece for consideration as a guest blog, contact me by clicking on the Email Me link at the upper left-hand corner of the page.
March 28, 2012 at 01:00 PM in Energy, Environment, Green Economy, Guest Blogger | Permalink | Comments (2)
NM01: Feldman-Stewart Letter Supporting Eric Griego for Congress

On March 27, 2012, the following endorsement letter was sent out by the Eric Griego for Congress Campaign.
Dear Friends,
We have three experienced and accomplished Democrats running in the Democratic-leaning 1st Congressional District.  However, if the person you wish to support for Congress is a proven progressive reformer and advocate for women, we believe Eric Griego deserves your strongest consideration.
As the state legislature's respective Chairs of the committees that work on legislation affecting women's health and reproductive rights, we have seen how hard Eric Griego works to support women's health and defend reproductive rights.  He joined us time and time again to stand up to conservative anti-women forces and opposed legislation designed to erode family planning rights.  He has also opposed efforts to criminalize reproductive choice and force minor victims of even incest or rape to obtain parental permission before receiving care.  We can count on him to be an unwavering advocate for women's rights in Congress.
Eric Griego is a lifelong reformer who has spent his entire public career working for government transparency, higher ethical standards, and to get corporate money out of politics.  On the Albuquerque City Council, he led the passage of public financing of city elections to get big money out of local elections and supported cracking down on fraud and abuse in City Hall.
In the State Senate, Eric led efforts to increase accountability, such as requiring state contractors to disclose campaign contributions before bidding for projects and pushing for an independent ethics commission.  In Congress, he will lead a national campaign to prevent corporations from spending unlimited amounts in political campaigns.
We urge your support for Eric Griego for Congress.
Sincerely,
Senator Dede Feldman,
Chair,Senate Committee on Public Affairs and
Interim Committee on Health and Human Services
Representative Mimi Stewart,
Chair, House Committee on Health and  Government Affairs
March 28, 2012 at 11:38 AM in Candidates & Races, Eric Griego, NM-01 Congressional Race 2012 | Permalink | Comments (6)
3/30: from Denise Balderas - See you at the Q!
From Denise Balderas, Hector's lovely wife: Please join me and my husband, Hector Balderas, for a celebration at the Q Bar.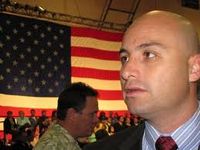 In Support of Hon. Hector Balderas
Our Candidate for the United States Senate
Date: Friday, March 30th
Time: 5:00 – 6:30 PM
Location: Q Bar
Hotel Albuquerque
8oo Rio Grande NW
GUEST $50
SPONSOR $100
SUGGESTED CONTRIBUTIONS GRATEFULLY ACCEPTED BUT NOT REQUIRED
RSVP: brian@hectorbalderas.com
Check out Hector's nominating convention speech: http://bit.ly/HBConvention
For more information or questions, please contact Brian Colón at (505) 270-2154 or email brian@hectorbalderas.com 
P.S.  Your contribution TODAY of $250, $100, $50 or whatever amount you can afford will make a difference with just 4 days left in our fundraising quarter!  I'm all in and I hope you will join me.  In fact, I'm so committed—I went BALD for Balderas! Check out this video and make a contribution today at BALD for Balderas!
March 28, 2012 at 08:44 AM in 2012 NM Senate Race, Candidates & Races, Hector Balderas | Permalink | Comments (0)
Pueblo of Laguna Tribal Council Votes Unanimously To Endorse Martin Heinrich for U.S. Senate
The Pueblo of Laguna announced their endorsement of U.S. Senate candidate Martin Heinrich today. The decision was made official when the tribal council voted unanimously over the weekend to back Heinrich.

"The Pueblo of Laguna proudly endorses Congressman Martin Heinrich for the U.S. Senate," said Pueblo of Laguna Governor Rick Luarkie. "Congressman Heinrich has consistently supported our Pueblo's efforts in health care, natural resources and economic development. He has always had an open door and we look forward to his continued support in the senate."

Martin Heinrich has been a leader in Congress on the many issues faced by New Mexico's tribes, pueblos, and nations. Heinrich was instrumental in passing the Indian Health Care Improvement Act and is currently spearheading the Helping to Expedite and Advance Responsible Tribal Homeownership Act (HEARTH Act), a bill to remove bureaucratic red-tape between Native American families and homeownership.

Since announcing his candidacy, Heinrich has received overwhelming support from Indian Country, including the Mescalero Apache Tribe, Taos Pueblo, Pueblo of Pojoaque, Eastern Navajo Agency Council, Shiprock Chapter of the Navajo Nation, and former President of the National Congress of American Indians Joe A. Garcia.

March 28, 2012 at 06:11 AM in 2012 NM Senate Race, Candidates & Races, Native Americans, Rep. Martin Heinrich (NM-01) | Permalink | Comments (0)
Tuesday, March 27, 2012
Energy Efficiency is Good for NM: Building A Better America
Energy Efficient Buildings Would Reduce Global Warming Pollution, Save New Mexican Families $309 Annually  (photo to right by amerigreen, insert by dfnm)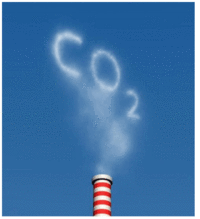 New Mexican families could save $309 every year on their electricity bills by 2030 if the government invests in the energy efficiency of our buildings today, according to a new report by Environment New Mexico. Saving energy in our buildings would also help New Mexico's fight against global warming, reducing global warming pollution from buildings by 31 percent—the equivalent of taking more than 657,000 cars off the road.
"It's time to build better," said Sanders Moore, Director, Environment New Mexico.  "Bold efficiency measures for buildings can cut energy use in our homes and businesses by almost a quarter by 2030, reducing pollution and saving consumers money."
Right now, 40 percent of the energy used in America goes to heat, cool, and power our buildings. And because much of this energy comes from dirty and dangerous sources like coal, oil, natural gas, and nuclear power, this accounts for nearly half of global warming pollution in the country. Furthermore, much of this energy is wasted, flying out of leaky doors and windows. This high level of energy consumption pumps billions of tons of global warming pollution into the atmosphere and costs Americans nearly $400 billion every year.
Our report, Building a Better America: Saving Energy and Money with Efficiency, analyzes the benefits New Mexico would see if we committed to dramatically improving the energy efficiency of new and existing buildings. The report uses government data to estimate reduced energy consumption, decreased fossil fuel use, money saved on energy bills, and global warming pollution prevented in 2020 and 2030.
Making our buildings more efficient would:
Reduce the projected energy use of New Mexico's buildings 28% percent by 2030
Prevent the emission of 7.85 million tons of global warming pollution every year by 2030, the equivalent of taking 657,000 cars off the road.
Save the average New Mexico family of four $309 a year by 2030.
"That's the best part about making energy efficiency improvements," said Moore. "They pay for themselves as consumers enjoy lower energy bills and a cleaner environment year after year."
Gary Goodman, Chief Executive Officer of Goodman Realty and owner of Hotel Andaluz stated that "energy efficiency is a 'win-win' proposition. There is a good payback on the investment, we promote our local economy, conserve resources and reduce pollution.  In addition, there is a very real opportunity to make Albuquerque and New Mexico a national leader in the field of resource management." (Photo above by treehugger, insert by dfnm.)
Environment New Mexico is calling for policies that will help us reach our efficiency goals, including:
Steady improvements to building codes over time so that all new buildings are increasingly efficient, culminating in a zero net energy standard by 2030, when new buildings should be so efficient that they can produce all the energy they need on site using renewable energy like wind and solar.
Investing in energy retrofits and weatherization to improve the efficiency of existing buildings 30 percent by 2030.
Supporting innovative financing mechanisms that will unleash public and private investment in building efficiency.
As documented in this report, successful efficiency programs and incentives at the federal, state, and local level are already paying off, saving consumers money and dramatically reducing energy use. For example, Silver Gardens, a mixed-income, award-winning apartment building in downtown Albuquerque is helping tenants maintain low electric bills by reducing overall energy use by a minimum of 27% over conventionally constructed buildings.  Shelly Capone with Romero-Rose, the developer and owner of Silver Gardens noted that they are "very proud to have produced a high energy efficient, mixed-income apartment complex on a former brownfield site in downtown Albuquerque."
"There are already thousands of super-efficient buildings all around the country, Silver Gardens apartment building and Hotel Andaluz are two examples right here in downtown Albuquerque" concluded Moore. "Most buildings last for decades, so investing in energy efficiency locks in savings for years to come and builds a strong foundation for the future of our environment and our economy."
March 27, 2012 at 05:32 PM in Building Code Energy Efficiency, Climate, Energy, Environment | Permalink | Comments (0)
Heinrich Calls Upon President for Organ Mountains-Desert Peaks National Monument Designation in Doña Ana County

Above photo from Exploring the Southwest Desert USA
On March 23rd - U.S. Representative Martin Heinrich (NM-1) sent a letter to President Barack Obama earlier this week urging him to designate an Organ Mountains-Desert Peaks National Monument in Doña Ana County. In his letter to the president, Rep. Heinrich cited the multiple cultural, economical and environmental benefits this monument designation would provide for New Mexicans.
"This proposed monument includes part of the original route of the Camino Real de Tierra Adentro, which took settlers and traders from Mexico City through Las Cruces and continuing north all the way to Ohkay Owingeh Pueblo," said Rep. Heinrich in the letter. "For more than 300 years, this road served as the sole route from Mexico City into New Mexico. Some of the most vivid characters in New Mexico's history were active in this area, including Geronimo and Billy the Kid. The Butterfield Stagecoach Route ran right though the Sierra de las Uvas Mountains, which also contain some of the most distinctive Native American petroglyphs and pictographs in the Southwest. The Organ Mountains continue to provide critical cultural resources for the growing Mesilla Valley population."
Read Rep. Heinrich's letter to President Obama »
"Moreover, protecting these resources will help boost the economy of southern New Mexico," Rep. Heinrich continued in the letter. "Recent research done by the New Mexico Green Chamber of Commerce shows that the state's 10 national monuments established through the Antiquities Act account for 1.3 million annual tourist visits and $54 million in annual tourist spending that supports 1,061 New Mexico jobs."
March 27, 2012 at 01:39 PM in Dona Ana County, Environment, Jobs, Land Issues, Rep. Martin Heinrich (NM-01) | Permalink | Comments (4)
NM-1: Leading Hispanic Strategist Endorses Eric Griego for Congress

Today, Democrat Eric Griego (NM-1) announced his endorsement by Cuauhtémoc "Temo" Figueroa, a leading national Hispanic political strategist who served as the National Latino Vote Director for Barack Obama's 2008 campaign.  Figueroa's endorsement follows Griego's announcement on Monday of his endorsement by the American Postal Workers Union Local 380.
The latest endorsements add to Griego's political momentum following his victory at the Democratic Pre-Primary Convention on March 10th.  There, Griego defeated his two primary opponents, Marty Chavez and Michelle Lujan Grisham, by 8 and 15 points, respectively.
"Eric Griego's strong commitment to the working people of New Mexico and his passion to fight for issues that matter, like bringing good jobs to the state, improving our schools and protecting our environment, is exactly the kind of leadership we need in Washington, D.C.," Figueroa said.  "President Obama needs a fighter like Eric Griego on his team, to ensure a successful re-election and second term."
"My mother worked two minimum wage jobs to support me and my siblings before retiring with Social Security and Medicare," Griego said.  "That's why I will never shy away from taking on tough fights against powerful corporate interests to create jobs for working families and protect Social Security and Medicare for our seniors."
March 27, 2012 at 01:06 PM in Candidates & Races, Eric Griego, NM-01 Congressional Race 2012 | Permalink | Comments (10)
Rodefer leads Sapien by 10 Points in State Senate Race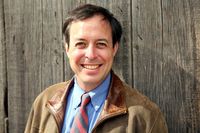 As many Democrats dislike Sapien as like him.
Challenger Ben Rodefer holds a ten-point lead over incumbent State Senator John Sapien in the Democratic Primary race for State Senate District 9, which includes Corrales, Bernalillo, Placitas, and parts of Rio Rancho and Albuquerque.
Rodefer leads Sapien 43% to 33% in this poll, conducted by Third Eye Strategies from March 19-22, 2012. The 300- sample poll has a margin of error of 5.7%.
Pollster Steven Clermont of Third Eye Strategies stated, "Rodefer has the early lead, with a quarter of voters undecided in this race. Sapien faces a big challenge though as just as many Democrats view him unfavorably as view him favorably. If Sapien were to come back, this would make it very difficult for him to beat David Doyle and would hand the seat to the Republicans."
Rodefer stated, "It is still early. I'm taking nothing for granted and will work doubly hard to personally meet and speak with the voters of our district. John and I both have a public record of votes that we've cast during our time in the legislature. I am proud of my record and believe voters will have a clear choice in June."
March 27, 2012 at 10:28 AM in 2012 Legislature Races, Candidates & Races | Permalink | Comments (0)
Monday, March 26, 2012
3/30 and 3/31: End of Quarter Fundraiser for Martin Heinrich
On March 30th: Download Heinrich Rec Invite 3 30 12


You are invited!  Please Join
Rebecca Avitia ◊ Troy Beall ◊ Cristy J. Carbon-Gaul
Sen. Dede Feldman ◊ Greg Gambill
David Johnson ◊ Sen. Tim Keller
For a reception with Congressman Martin Heinrich
Democratic candidate for the U.S. Senate
Friday, March 30, 2012  5:30 – 7:00 pm
At Cosmo Tapas 4200 Central Avenue SE, Abq., www.cosmotapas.com
Suggested Contrib: Host - $250 Supporter - $100 Guest - $50
On March 31:Download Heinrich Rec Invite 3 31 12
You are invited!  Please Join Us For Our
End of the Quarter Bash with
Congressman Martin Heinrich
Democratic candidate for the U.S. Senate
Saturday, March 31, 2012  5:30 – 7:00 pm
At Kellys Brew Pub 3222 Central Avenue SE # A Abq
Suggested Contrib: Host - $500 Supporter - $250 Guest - $100
March 26, 2012 at 09:59 PM in 2012 NM Senate Race, Candidates & Races, Events, Rep. Martin Heinrich (NM-01) | Permalink | Comments (0)
3/27 and 3/28: Invitation to "Curbside Chat"
The public is invited to attend a Curbside Chat to talk about how we might build a stronger, more resilient community.
Can we afford to grow as we have in the past?  Why must we think and act differently to build a strong community for the future?  The answers lie in the way we have developed; the financial productivity of our places.
Chuck Marohn, Executive Director of Strong Towns, will challenge the common myths about growth, and suggest a new way of looking at the future.  His presentation is a game-changer for communities looking to grow more resilient and obtain true prosperity during changing times.
Chuck's TedTalk provides a glimpse of what he'll share with City Councilors and County Commissioners at a joint study session on Tuesday, March 27 in the Council/Commission Chambers from 1:30 - 2:30 pm.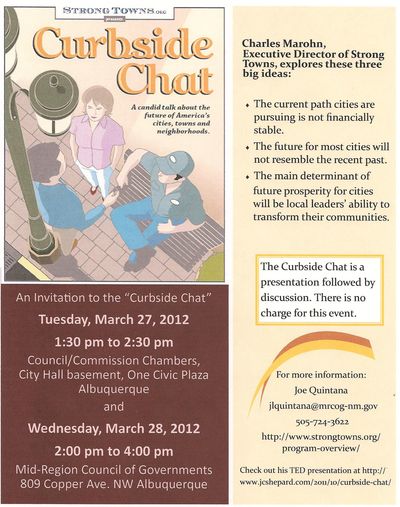 March 26, 2012 at 09:23 PM in Events, Urban Issues | Permalink | Comments (2)