« New Mexicans Can "Breathe A Little Easier" Thanks to EPA's Proposed Carbon Pollution Standard | Main | Treatment Center Funding Announced »
Thursday, March 29, 2012
Marty Chavez; A True Champion for Equality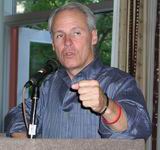 From the Marty Chavez for Congress campaign:  "Marty has been a champion of diversity & a fierce opponent of discrimination even when it wasn't the popular thing to do."
On Tuesday, the "LGBT for Marty" steering committee held their kickoff event in support of Marty's campaign to represent central New Mexico in the House of Representatives.
"Marty has a long and consistent commitment to equal rights for the LGBT community which was demonstrated as early as his support of legislation guaranteeing those rights while he served in the New Mexico State Senate," said former Albuquerque City Attorney Bob White. "Whether it was signing the first Hate Crimes law in New Mexico including sexual orientation or the first executive order banning discrimination based on sexual orientation or the executive order allowing domestic partner benefits for city employees, Marty Chavez has been a champion of diversity and a fierce opponent of discrimination even when it wasn't the popular thing to do."
"I'm honored to have the support of so many leaders in New Mexico's LGBTQ community," said Chavez. "In Congress, I will continue to fight on their behalf and build upon the great progress made during my Mayoral administration to advance quality issues and fight back against hate and discrimination that they have recognized."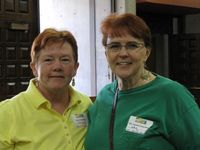 Lynette Curley-Roam added, "I'm supporting Marty because he has consistently supported full equality for all people including the LGBT community even before it was fashionable to do so. In addition, Marty has the best interests of our seniors in mind as he knows the great difference that Medicare makes in their lives.  Marty also wants to be sure that you and I are protected by the Affordable Care Act."
As Mayor, Chavez fought for vast improvements in Albuquerque's law to protect against discrimination including signing the first hate crimes ordinance in New Mexico that included sexual orientation language, signing the first sexual orientation anti-discrimination executive order in New Mexico, organizing and convening Albuquerque's first anti-hate summit and enacting a gender identity anti-discrimination policy.
Jesse Lopez, the immediate past president of Albuquerque Pride, also proclaimed, "When it comes to equality issues, what can I say, Marty has always been on the right side of history."
Hosts for the "LGBTQ for Marty" kickoff included: A.J. Carian, Ellen Curley-Roam, Lynette Curley-Roam, Jesse Lopez, Past President ABQ Pride, Jim Maddox, Brian Morris, Tony Ross, Co-Founder of ABQ Pride, PJ Sedillo, Co-Founder of ABQ Pride, Bob White, Keith Harrison-West, Andre West-Harrison
March 29, 2012 at 08:24 AM in Candidates & Races, GLBT Rights, Martin Chavez, NM-01 Congressional Race 2012 | Permalink
Comments