« The War on Women and the Pass on Men | Main | Senators Encourage FCC Effort to Make Campaign Advertisements More Transparent »
Friday, February 24, 2012
HIV/AIDS Interview With CD1 Candidates; Guest Blog by Marshall Martinez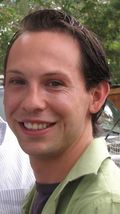 Following is a guest blog by activist Marshall Martinez.
Roughly a month ago, I wrote a guest post on Democracy for New Mexico about Federal HIV Policy issues.  (that blog can be found here.)
After writing that blog, I interviewed the 3 Democratic candidates for the First Congressional District house seat about these same issues.   The goal of this post is not to endorse any of the candidates.  It is not intended to portray any candidate in a better or worse light than the others.  My goal is purely to remind the public of the importance of this issue, and relay to the public the thoughts of my local candidates and elected officials on this oft-forgotten issue. 
In 2012, HIV continues to have a deadly grip on our society and there are many ways that the federal government can help us avoid necessary deaths and transmission of this virus.  This issue will be near the top of the list of considerations I use when choosing my candidates for the June 5th Primary and November 6th General Elections.  I implore you to put them somewhere on your own list, as well.
I interviewed Michelle Lujan Grisham—current Bernalillo County Commissioner and former Secretary of the NM Dept. of Health; Eric Griego—NM State Senator and former ABQ City Councilor; and Marty Chavez—former NM State Senator and Mayor of ABQ.
My first topic of discussion with the candidates was a relatively black and white issue: Syringe Exchange Ban on a federal level.  This ban works much like the "Global Gag Rule" prohibiting any federal funding to be awarded to any organization that also provides clean/new needles to IV drug users to help prevent transmission of HIV and other blood-borne pathogens.
All three of the candidates immediately answered this question the same, they would approach such an issue from a public health perspective.  They understood that morality and politics have no place in this particular debate, as we are simply putting more people at risk because we as a society have judged their behavior as unworthy of protection.  Chavez called the issue a "low hanging fruit" for the conservatives who believe they could easily win on an issue that is hard to explain to the average voters,  Griego stated that the issue "needs to be de-politicized" and Grisham stated that the "ideology behind the issue is inappropriate and irresponsible."
Criminalization of HIV-positive people is a major issue in the US.  Many states have laws that criminalize or increase the severity of crimes based on HIV status.  There is no doubt the goal of this was to reduce transmission because of malice or negligence, but we now know as advocates that is not the outcome achieved. In discussing this issue, Grisham immediately said we need to do more work on education about the issue, since this is still a problem.  She also insisted that we focus our energy on prevention, rather than continuing to spend resources enforcing criminalization statutes.  Griego said the first step in addressing these issues is to think about public health; once we have discovered what works to expand public health, we do the "right thing," regardless of fears or feelings of morality.  Griego also said we can count on him not to support criminalization in New Mexico if any were to be introduced.  Chavez, while questioning the role of the federal government in state laws on criminalization, pointed out his record as a state senator—sponsoring the difficult and often trailblazing legislation at the time, including his law that finally outlawed spousal rape in NM.  The connection he made was that, though de-criminalizing HIV might not be popular even today, it's the right thing to do and he would be happy to support it. 
The issues get a bit more difficult, having to navigate budget/revenue issues and healthcare reform, while keeping the discussion focused on HIV policy.  The candidates didn't have a difficult time, but I sure did.  AIDS Drug Assistance Program (ADAP) is funding used to help low-income and underinsured people living with HIV afford their medications.   States face budget cuts in every area and some states have already begun to develop waiting lists for ADAP funding, preventing thousands of Americans from accessing the life-saving medications they need.  Grisham immediately made connections that I didn't have to draw for her: "treatment of the virus is prevention of the virus. We have to set the framework for priorities in our nation's budget, which means we have to stop having the conversation as a budget conversation and have it as a policy conversation as well."  Chavez explained that we have severe budget issues in this nation, drawing the picture of borrowing .42 for every dollar spent from foreign investors.  Griego drew the largest distinction on this particular issue, pointing out that he supports more broad changes to healthcare policy in America, rather than tweaking a still broken system.  Griego was quick to demonstrate that there are many barriers to making HIV medications—and all life-saving/improving medication more affordable—including but not limited to patent laws, HMO/pharmaceutical formulary revisions, and our lack of better high risk insurance pool policy or "public option" in Federal Healthcare Reform.    It's not easy to parse budget, healthcare, and HIV Policy issues clearly.  Each candidate demonstrated a different understanding and approach to these issues, though all agree clearly that access to HIV medications is our moral obligation.  
Rounding up the conversations, I discussed prevention methods and their funding, how to make this issue more "sexy" on a societal level, and my own less frequently discussed issue of doctors giving positive test results without knowing or considering the emotional and psychological weight it has on the patient.  The three candidates had much to say on these topics, though each of them were flattering and supportive in a similar fashion—telling me that the work I am doing is helping to raise the public profile of HIV Issues.  I appreciate the flattery guys, but let's not add to my already growing ego!!!
In all seriousness, each of the candidates approached this topic more conversationally, bringing in much more of their individual experiences and ideas about policy overall. 
Griego pointed out his success with a Public Safety Tax for the city and creating programs that are geared toward prevention, his recent accomplishments on Addiction Issues in the South Valley and understanding a community approach to prevention and healthcare overall.  Griego has a wonderful grasp on community based approaches to healthcare and especially prevention techniques for multiple issues, including HIV.  Coming from a community that is close-knit and knows that positive relationships can have a huge impact the prevalence for higher risk behaviors, he understands that approaching high risk behaviors with our youth is the key to creating a healthier generation and or target of reaching a Generation without AIDS, soon.  
Chavez has a lengthy legislative and executive history with many policies of which to be proud.  He reminds us of the creation of the "311" system in Albuquerque, which is all about relaying information to people in Albuquerque, and points out that in a digital age, when technology puts information at the tip of or fingers there is no reason that we can't create more easily accessible information and resources for doctors, patients and average citizens regarding HIV.  He also pointed out that I do not know if our current Representatives' or Senators' offices would be able to direct a caller to information on testing, preventing or accessing counseling for HIV, if he were the CD-1 Representative his office will be able to direct constituents to HIV Information.  
Grisham has much public health information to backup her understanding of these issues.  She pointed out that we ought to create incentives for medical schools to develop curriculum that helps students deliver HIV positive test results with care for the emotional and psychological aspects.  Grisham also understands, with incredible nuance the need and benefit of evidence-based prevention methodology.  With such rich background in Public Health, Grisham is able to speak eloquently to the need to have full policy discussions around these issues, rather than trying to pull the larger issue away from the budget, prevention or healthcare debate. 
It is fair to say that we are very fortunate to have such understanding, compassionate, and morally sound Democrats running in the First Congressional District, at least with Regard to HIV Policy.  Whether it is Mayor Chavez speaking with remorse and grief over the loss of friends in the 80s and 90s to this horrific plague; Senator Griego speaking with passion to the abilities we have to prevent and even eradicate this plague from our society with the strength of a community-based approach to healthcare; or Commissioner Lujan-Grisham delving deep into the intricate details of policy and public health, ready to debate with the most conservative personality backed up by evidence; we are blessed in the First Congressional District. 
All three candidates promised they would continue to research, discuss, advocate for, and champion the issue of HIV prevention and treatment.  I challenge you, as voters and constituents in this district, to hold these candidates accountable to their promises; I will continue to do so to the best of my ability.  This is an issue of moral and fiscal obligation in our time, 30 years after the onset of this plague, and we must band together to eradicate it from our world.  
February 24, 2012 at 09:25 AM in AIDS/HIV, Eric Griego, Guest Blogger, Healthcare, Martin Chavez, Michelle Lujan Grisham, Public Policy | Permalink
Comments
Good work, Marshall! We need to know how they would deal with such a critical topic. My sister died in Mass. from AIDS she got from sharing needles. That was before the good drugs they have now. I hope Susana doesn't stop the syringe exchange in New Mexico; she already vetoed a drug treatment bill last year.
Posted by: Michelle Meaders | Feb 26, 2012 11:02:30 PM
Thanks for this article. I wonder if Lujan Grisham is aware that the public health office in her County Commission district (North Valley) has shut down its drive-up needle disposal box. Those wishing to exchange must come inside, of course, but even that is being limited by worker fear of the clients and DOHs waning support for the program and the supplies and resources needed to run it. We are losing the spirit of 'protect and promote.'
Posted by: Owinurame | Feb 29, 2012 8:19:32 AM