« Driver's License Campaign Update from Somos Un Pueblo Unido | Main | Great News for Love Today, CA Appeals Court Finds Prop 8 Unconstitutional »
Tuesday, February 07, 2012
Environmental Improvement Board Gives Industry Everything, But It's The Public Who Pays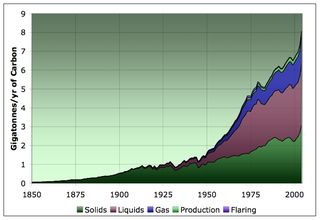 Image found at Corporate Carbon Burden
From the New Mexico Environmental Law Center.
As expected by proponents of the statewide carbon pollution cap and trade law (Rule 350), the Environmental Improvement Board (EIB) unanimously voted today to repeal the controversial regulation. In deliberations that lasted about three hours, EIB based its decision on the belief that Rule would be too burdensome on the New Mexico economy and that the costs outweigh the benefits.

"The hearing initiated by EIB and PNM et al. was a very expensive formality," says Bruce Frederick, New Mexico Environmental Law Center (NMELC) Staff Attorney. "They essentially already agreed to repeal the regulations long before the hearings began. By law, EIB must be an impartial decision maker. In this case, however, it is not impartial."

The NMELC and its client New Energy Economy (NEE), has fought for the protection of Rule 350 since the New Mexico Environment Department, the original champion for the Rule, began advocating for its repeal under Governor Susana Martinez.

"It's a shame that this administration is pandering to the few monied voices and leaving the public out in the cold," says Frederick. "The regulations we support would have been an important regional solution to climate change at very little cost. What just occurred will cost tax payers much more - the public will pay higher rates for their energy and they will pay with their health."

The NMELC plans to file an appeal for its client.
February 7, 2012 at 10:52 AM in Climate, Corporatism, Environment, Regulation, Susana Martinez | Permalink
Comments