« The Year 2011 Into The Year 2012 | Main | 01/05: LWVSFC Legislative Briefing Luncheon on Thursday, Jan. 5! »
Sunday, January 01, 2012
Overwhelming Democratic Message for 2012: ORGANIZE.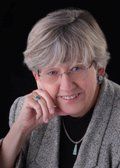 The following motivated, high spirited first DFNM blog post for 2012 was provided by contributing writer Lora Lucero. Thank you Lora. Help keep us on track.
A twitter at the end of the year - #4wordsfor2011: Rise, Revolt, Topple, Repeat.  No one could have predicted Mubarak's fall nor the rise of the OWS (Occupy Wall Street). However, we should have reasonably predicted many of the horrendous records broken last year – weather disasters topping them all.
As a self-identified "progressive" (and we can debate another time what that term means), I wanted to know whether the tumultuous year just passed left progressives with any lessons and hope for 2012.  I caught up with several of my favorite elected officials who shared their thoughts as the curtain fell on 2011.
One word summarized everyone's comments – ORGANIZE.  The battle at the federal, state and local levels will require that "Democrats organize and focus on issues at every level of government" because the opposition is very well organized.   We must be willing to "organize our communities."  "The right wing ruling class is counting on voter ignorance and anger." We must "stand our ground and not waiver."   
"The 1% at the top of the economic ladder will never voluntarily step aside and relinquish its stranglehold on the public pocketbook.  It will have to be forced to do so and that means the opposition, as ferocious and as well-financed as it will be, must be confronted directly.  In other words, we cannot back down; we cannot become exhausted; we cannot stop working every single day. And it means we should turn off our television sets because the avalanche of 'independent' PAC issue ads will be frightening."
This past year "we underestimated the shrillness and meaness that is possible from Republicans and we turned on ourselves in trying to outshout the other side." It's very difficult to get anything done (must be how Obama feels) when we are in "clean-up mode" and trying to repair the mess of others. "There are places where horse-trading (as much as I personally abhor it) is necessary to make progress ... that is incremental at best."
The impact and influence of the Occupy Movement was noted by several. "Occupy Wall Street is immensely hope-inspiring." The 99% has turned the political debate. "Occupy Wall Street got the media to talk openly about 'corporate greed.' There are indications around the country that a more liberal view on government may bode well in future elections." "Clearer heads are prevailing despite the increase of hate and fear" ---- witness the anti-Walker protests in Wisconsin, overturning anti-worker legislation via initiative process in Ohio, and the recall defeat of anti-immigrant architect Senator Pearce.
"Lets not forget the working class, the working poor, and lets hope the occupy movement keeps it up. I'm hoping the inside of the state capitol gets occupied. Heck, the Governor's office too!"
Advice for New Mexico progressives?
"Partner and build consensus. Identify 3 key policy initiatives that directly impact people's lives and pursue them relentlessly with the most united front possible." 
"In New Mexico, the way the Democrats in the Senate came together to thwart Governor Martinez' angry, illogical campaign to end drivers licenses for foreign nationals was a surprising and very encouraging indication of what might be done when we stay united and determined."
"We need new blood: younger, energetic and more diverse legislative candidates if we are going to not only resist the Governor's agenda but formulate a successful agenda of our own. And we have to find a way to communicate our message effectively since neither the Albuquerque Journal nor the television stations have shown any interest in helping us inform the public about the crucial issues: government's role in boosting employment (jobs!); the necessity of financing infrastructure adequately (taxes!); the necessity of protecting the environment (resisting corporate greed!). Those issues are almost always reframed in the mass media into a conservative's vision. Until we can figure out how to speak the truth in a way that registers as truth with the voters, we will be on the defensive."
Elections matter.  Everyone noted the importance of elections for championing the progressive agenda.  "We need to learn that the dem candidate cannot be someone who merely assumes the candidacy but is someone who has really been vetted by the people."  "Support candidates in democratic primaries who have exhibited a history of participating in the progressive movement as opposed to those who are risk averse and self-serving."  We must protect the progressive districts and continue to elect progressives. And we must watch out for the Agenda 21 folks who are on the prowl with a campaign to unseat elected officials in cities around the state that have supported ICLEI. http://www.iclei.org/  As an organizing tool, "the Progressive Voter Alliance is a good model which we should try to set up around the state." (More about that in a future post.)  
Thanks to the contributions  of State Senators Stephen Fischman and Jerry Ortiz y Pino; State Representatives Mimi Stewart, Antonio Maestas and Eleanor Chavez; Albuquerque City Councilor Ike Benton; Santa Fe Councilor Rosemary Romero; and Las Cruces Councilor Sharon Thomas. I appreciate you taking time during your holidays to share your thoughts and wisdom.  Lets plan for 2012 to be the Year of the Progressives!
January 1, 2012 at 01:28 PM in Economy, Populism, Local Politics, Lora Lucero, Contributing Writer, Occupy Wall Street | Permalink
Comments
Thanks for reminding us what we need to do to move the state and country forward. However, I have another take on one suggestion: "And it means we should turn off our television sets because the avalanche of 'independent' PAC issue ads will be frightening."
Switch to public television and radio if you haven't already! They don't carry political ads, and they do help inform us all over the state. Listen to the Diane Rehm Show on 89.1 at 11am, and Amy Goodman on KUNM 89.1 at 4pm. And there are great commentators and interviews on 1350 AM, (or 1260 AM in Santa Fe)without much political advertising.

Posted by: Michelle Meaders | Jan 1, 2012 2:17:08 PM
Alternative radio yesterday had a speaker, Paul Cienfurgos.
We the People.
It gives a means for fighting corporate backed governmental obstruction by using local power for local legislation that enables communities to protect themselves. $4.00 This is critical reading for those that mean to make real headway in defending citizen's rights.
http://www.alternativeradio.org/
Also, Montana has re-asserted it's campaign finance laws.
http://www.dailykos.com/story/2011/12/31/1050271/-MONTANA!!!!!!!!!!!!!!!!!!!!!!!!!!!!!!!!!!!!!!!?via=search
The Montana Supreme Court has just upheld the state's ban on corporate spending in state elections, a ruling that stands in stark opposition to Citizens United and overturns a lower court's ruling that had deemed Montana's century-old ban on election spending unconstitutional.
The [Montana] Supreme Court applied the recent decision of the United States Supreme Court in Citizens United v. F. E. C., 130 S. Ct. 876 (2010), to examine the constitutionality of the Montana statute, and more particularly to determine whether Montana had demonstrated a compelling interest for the expenditure prohibition. Based upon the history of blatant political corruption that led to the enactment of the prohibition, as well as upon continued corporate influence and control in Montana into the twentieth century, the Supreme Court concluded that the State had and continues to have a compelling interest in curbing the corrupting influence that could arise from large expenditures of corporate money in Montana elections.
Posted by: qofdisks | Jan 1, 2012 5:58:14 PM
Organize - so important, yet so difficult for Democrats to do.
There are some important issues out there - the take-over of our government by the corporations and the wealthy, health care, the environment, jobs and the intransigence of the right that blocks effective economic policies, voter suppression and vote manipulation to name a few.
Let's organize and support the organizations that have been formed to deal with these issues.
Posted by: Paul Stokes | Jan 2, 2012 8:47:20 AM
Here are two excellent pieces I'd recommend to progressives before choosing how to move forward with any support and organizing...because we have to be very clear in what we value and what we must change. Greenwald's piece has been going around among some of us; I think the uncomfortable issues it brings up (and do read it all the way through) have to come out of the closet. The second piece identifies some trends on which we can build.
http://www.salon.com/2011/12/31/progressives_and_the_ron_paul_fallacies/?source=newsletter
http://www.nationofchange.org/12-most-hopeful-trends-build-2012-1325349542
Posted by: Marianne Dickinson | Jan 2, 2012 9:21:36 AM
The League of Women Voters is organizing a legislative briefing this Thursday in Santa Fe. Local legislators will brief us on the upcoming 2012 Legislative Session. The Session will include some of the hottest topics today: taxes, funding for education and healthcare, jobless and retirement benefits, and other issues proposed by Gov. Susana Martinez.
Reservations for the luncheon must be made by Tuesday, Jan. 3. Call 982-9766 or email RSVP@lwvsfc.org and indicate whether you want a regular or vegetarian entree. Lunch is $18, which can be paid at the door. Sorry, but "no-shows" will be billed. Non-members are welcome to attend.
Where? Hilton Santa Fe
When? Thursday, Jan.5 @ 11:45
Posted by: Lora Lucero | Jan 2, 2012 11:04:29 AM
Marianne Dickinson,
I felt that the link to nationofchange was overly optimistic. But, I am feeling cut up by the so called liberals at DKOS over my ideas regarding that Greenwald article. I got kicked out for breaking the law which is legit but, I did ask for help and was ignorant of it. I will try to fix it. But also I feel that most people ripping me to shreds did not bother to read it.
Here it is:
I posted my first diary at DKOS
http://www.dailykos.com/story/2012/01/03/1051012/-Ron-Paul-wins-the-primary?showAll=yes&via=blog_681121
(Perhaps I should have name dropped the late great Barbwire in begging for mercy.)
I said,
What if RP won the primary? The incumbent with his corporate Juggernaut of money and media would slaughter him making for some great political porn for the masses. Much to the consternation of the 1% the people would be paying attention to the David vs. Goliath display. The national discussion would shift from formulaic ineffectual Right vs. Left to Libertarian vs. status qua. The barrier of false equivalency would break down. Keep in mind that both establishment from the Left and the Right hate Ron Paul's guts. That is a good thing.
Instead of President Obama countering the idiotic theocrats that comprise the lunatic republican candidates, the president would HAVE to debate Libertarian points. RP could make our leaders accountable by finally holding the discussions that are truly important to the American people. Some desires and hopes of real Americans would have a sounding board. As it is, the mainstream republicans have become so formulaic that the people's majority desires and concerns do not even come up in the political discussion. RP would make our Democratic leaders, including the Democratic president, be accountable for perpetuating endless wars, surveillance, and now, indefinite detention.
From Glen Greenwld's article in Solon:
Imagine a debate between each republican candidate (especially Mitt Romney) and President Obama. Then, imagine that debate with RP.
Liberals have only one chance to influence the topics for debate and some of the issues that will be addressed. This is our last chance to hold President Obama accountable.
Yes, RP will be slaughtered as would them all, except Romney, but imagine the issues that will be brought forth in our national conscious for a CHANGE. It would make it impossible for all our politicians to evade the hard stuff with trivialities.
Then, the possibility for changing those things would not be quite so impossible when the majority of the people on both the Right and Left start AGREEING with certain Libertarian points.
The best part of all, RP would still have to defend most of the other right wing talking points that he has been pandering to, just like the rest of his republican opponents. These far Right-wing points are fundamentally indefensible regardless so, none of the essence of Right-wing crazy would not be lost in the debates. He would make the republicans out to be obvious as old white men, racist, misogynistic and archaic.
This would be a powerful Liberal tactic to redirect this nation before it is too late. Liberals have been disempowered by their false president and this may be one of our last chances to get out of this terrible march towards an Authoritarian state.
So, get your Liberal asses to the county clerk, change your party affiliation to republican and vote for Ron Paul in the primary.
I will add that RP is sure to lose the general. That is an important point in this discussion.
Consider that Mitt and Barack are corporate candidates armed with a few social wedge issues to distinguish between them.
Posted by: qofdisks | Jan 3, 2012 7:14:35 PM