« NM-1: Eric Griego Endorsed by Rep. Keith Ellison, Co-chair of the Progressive Caucus and Griego Signs the 99 Pledge at Roundhouse | Main | New Mexico Is at a Crossroads »
Thursday, January 19, 2012
Over 30 Years Since the Beginning of the HIV/AIDS Epidemic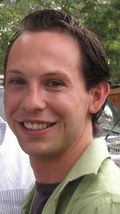 Following is a guest blog by activist Marshall Martinez.
It's been over 30 years since the beginning of the HIV/AIDS epidemic.  We've all seen the images of the quilt, the lists of names, the plays and movies that highlight the evolution of this epidemic in our society.  My favorite movie is "And the Band Played On," I love the soundtrack to the show "RENT," I even begged for (Product)Red Converse  for Christmas and wear a ribbon regularly.  Maybe you share one or two of these same characteristics, watching the same movies, wearing the ribbon, maybe you only think about it once a year, Dec. 1 (World AIDS Day).
But in an election year, when there are environmental, reproductive rights, economic and corruption issues to discuss, among many others, it's easy to forget about one of the largest healthcare crises in our society that steals lives from us daily.  It is my intention to remind us that this complex of issues ought to be a priority for candidates running for federal offices right now, not forgotten as they often have been in the past.
This is the beginning of a series of blogs about these issues, where I will do my best to lay out the positions of these candidates on these issues of public health, that affect us all.  This first post is intended merely to lay out the issues and explain their ramifications on federal policy moving forward, our control and management, and ideally eventual eradication of this awful epidemic.
My experience in Public health began when I was 14 years old, as peer educator on HIV/STD protection, and has continued to evolve throughout my adolescent and adult life.  I have also researched these issues through national organizations, gathering information and analysis from the Center for Disease Control(CDC) HIV Prevention Justice, MPowerment Project, and various statewide HIV organizations, to name a few.
One Million People Living with HIV in the USA
I have an obvious bias. After 30 years of watching this virus take, destroy, or radically change the lives of my brothers and sisters; I believe we have a moral obligation to address the epidemic.  While the problem is insane in Southeast Asia, and Africa, and we ought to be providing resources to those areas of the world without a doubt, my personal focus is on the American epidemic.  According to the CDC It is estimated that more than one million people are living with HIV in the USA and that more than half a million have died after developing AIDS. It is estimated that someone contracts the virus every 2 hours in the United States.  Federal healthcare costs can be up to 50,000 per year per patient, when the costs are calculated to include the medicines, checkups, blood work and multitudes of other "smaller costs."  There are currently over 4,000 people on the ADAP waiting list to begin treatment with government funded assistance.  Some patients will be at full blown AIDS status (the measurement of CD4 counts in a patient, which essentially means they have a very low functioning immune system and are highly susceptible to multitudes of infections that a healthy immune system would fight off successfully with no noticeable struggle,) before obtaining treatment.
Whether your motivating factors are morally driven, or budgetary in nature (both call us to an obligation, in my opinion) there are clear reasons to put this issue back on the forefront of policy discussions, budget discussion and yes political discussions in an election year.
In my conversations with candidates for federal office and policy makers at this level I plan to discuss 6 intertwined areas of HIV policy, that I believe are major priorities for successful management of the disease at a societal level.
Syringe Exchange = Simple Effective and Cheap
Syringe Exchange, an often politicized public health issue, that some believe comes with moral implications, even more people don't know enough about.  Syringe exchange is a highly effective method of prevention for Virus transmission.  It's simple, when people who engage in Intravenous(IV) drug use share needles, they share any blood-born pathogens they might have, including HIV.  The solution is simple, while we cannot yet tackle the huge issue of drug addiction, and likely will be torn in partisan debate about the issue for decades, we can at least spend a very small amount of money on providing a clean needle to users, ensuring that they don't' harm more people with whom they may engage in their recreational or addictive drug use.  Federal ban on this practice works like the "global gag rule," essentially saying that any organization or institution that receives federal funding for any reason, cannot also engage in syringe exchange, even with non tax-payer dollars.  This ban had been lifted in recent years, and was then re-instituted in the last budget negotiations that took place in late December.  We know that sharing needles is an almost guaranteed method of transmitting the virus, why would be haggle over the so called moral implications, when we can easily spend a small amount of money on tangible prevention, which has other measurable outcomes as well.
Criminalization = Shame
Criminalization is a major issue facing the HIV/AIDS community, and one that I personally feel is the greatest shame we carry into 2012.  34 states have laws on their books that criminalize people with HIV, or providing added criminal charges because of HIV status.  There is a man in Texas serving a 33 year sentence for "assault with a deadly weapon against a police officer," he spit at the officer during arrest procedures and is HIV Positive(HIV+).  HIV cannot be transmitted via saliva; this is, or should be, a commonly known fact.  NM is extremely lucky to have no criminalization laws on the books currently, but 34 states-that is too many.  These laws were passed in the early years of the crisis, and with the best of intentions.  We know now that these laws do not protect the public, they only feed stigma and fear, and public health officials know that the fear of being prosecuted for one's status is fear enough to prevent many individuals from being tested or seeking treatment.  In 2012 we need to move past the fear and the stigma and find prevention mechanisms that work, and encourage treatment for all individuals, as treatment is good prevention. 
Treatment = Prevention
Treatment as prevention became a hot topic of conversation in recent months.  HHS Secretary Kathleen Sebelius, Secretary of State Hillary Clinton, and President Obama himself, among many other discussed new(ish) research that confirms earlier beliefs.  When HIV+ people are taking medications (anti-virals) to control the virus, they develop lower Viral Loads(the number of virus units per measure of blood/semen/breast milk/vaginal fluid).  It stands to reason and now is scientifically proven that when a patient has a low viral load, they are much less likely to transmit the virus to other individuals.  Sexual activity with a person who has a low or "undetectable viral load" is much less risky than with someone who has the virus and is not managing it with effective treatment. 
From this perspective, one of the better things we can be doing as a nation is making sure that we are treating HIV+ people to ensure they don't transmit the virus as easily to others.  Why then, during budget cuts of the past few years, have we even allowed programs such ADAP (AIDS Drug Assistance Programs) to be cut as well? We currently have over 4,000 HIV+ people on waiting lists to access ADAP funding nationwide, (none in NM) therefore potentially being much higher risk to those they have sexual contact with that are not HIV+.  Budget cuts are difficult and scary for all programs and in any time.  But with a pledge to begin creating an entire generation free of the virus, at least in the US, cutting treatment is the worst way to kick off that execution!
There are many more issues to discuss when it comes to HIV Policy, but these are a good beginning.  I had more specific questions for each of the candidates, and we have begun (I am still in process of interviewing) some great conversations. 
Final thought is about Awareness  
The final thought I have is about awareness. My fabulous Red Converse are a statement, the money spent on them went to benefit the Fight against AIDS, and whenever I put them on I think about my Brothers and Sisters, those who have gone too soon and those who are fighting this battle today.  But does anyone else?  It is not even questioned, If I was wearing a pink hat or pink shoes that most people would assume they are symbols of Breast Cancer Awareness.  Why then have we allowed HIV/AIDS awareness to fall off of our radar?  What can we do to bring this issue back to the forefront of people's minds, and create that generation that won't have to worry about their medication access, or Viral load, a generation of people who will not have known or mourned loved ones who lost their battle with this virus?  I don't know what we can do as a society, but I know what I'm doing; and I'll continue to do so until this virus is over or my life is.  What do you say? Want to join me?
January 19, 2012 at 05:31 PM in AIDS/HIV, Guest Blogger | Permalink
Comments