« 1/17: Occupy the New Mexico Roundhouse | Main | Overwhelming Democratic Message for 2012: ORGANIZE. »
Saturday, December 31, 2011
The Year 2011 Into The Year 2012
If anyone told me the year 2011 would be a year I would experience tremendous beauty and tremendous sorrow as it has been this year - I would have said you are crazy. But alas that is the story of my year 2011. I looked up big events for year 2011: and there are some big ones this Vancouver Sun articleseemed to list them out and stir memories of each event for me. I wish there were more positive events listed because we all know there are those - thank heavens.
I think of the millions who have died this year, and the millions who were born. So natural of an occurrence but so huge for the lives who are attached. I miss one very special human-being. I stayed with her and made her as comfortable as possible til her last hours.
I received a beautiful hand written letter yesterday from a woman Barb or myself have not even met as of yet. I am going to share a beautiful thought from this letter: "I believe in the higher purpose of our lives and possibly that the shape-shifting of Barbara's spirit from the physical to beyond served this great purpose....to inspire those of us left behind in our physical shells to step up and honor her work through our own. I believe a warrior such as Barbara might pass, so that 10 or 20 or more activists will be inspired to work in her memory, and in turn inspire others with their light and thus creating the most powerful, positive shift in human consciousness, as a result of the dedication and commitment to change demonstrated slowly over time by one true and beautiful soul."
That is the message for 2012 for me. Carry the light on to touch others.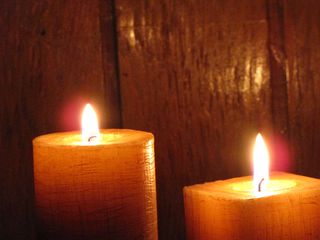 December 31, 2011 at 12:06 PM in Barbara Rose Wold, Holidays | Permalink
Comments
The gift of death is that we can each take stock of what we have done and double down to make our time count more. BW set the bar high for those of us who believe in giving and giving our all.
She's a tough act to follow, and we can only hope that by working together and giving it our best that we will make the world better!
Long live the spirit of BRW!
Posted by: bg | Dec 31, 2011 1:09:04 PM
Happy New Year Mary Ellen! May 2012 be a better year for you. Barbara was a great person.
Posted by: KN | Dec 31, 2011 7:13:07 PM
Beautiful thoughts for a wonderful person. And we are all lucky to still have Mary Ellen.
Posted by: Paul Stokes | Jan 2, 2012 8:27:50 AM