« Please join Judge Monica Zamora in ABQ on 12/7 or in Santa Fe on 12/8 when I Launch My Campaign! | Main | 12/13: Volunteer with the DPNM & DPBC this Holiday Season! »
Wednesday, December 07, 2011
2012 Marks New Mexico's Centennial Celebration-Op-Ed by Sen. Michael S. Sanchez
2012 Marks New Mexico's Centennial Celebration
Op-Ed Submitted by Sen. Michael S. Sanchez, Senate Majority Leader (D-29-Valencia)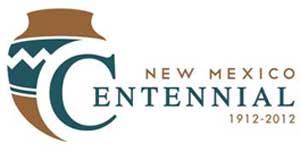 Many of you are already aware that 2012 marks New Mexico's Centennial — 100 years of statehood. As we approach our 100th birthday, I think it is important to think about a few things. Like any birthday, our centennial is a chance to look back at how far we have come as a state.
It is an opportunity to reflect on the New Mexico so many of us grew up in and the New Mexico our children and grandchildren will grow up in. We should be mindful of our history, not only because having a sense of history helps us understand how best to move forward, but also because it might help us to avoid repeating some mistakes.
Our centennial is a celebration. It is a time to pause and give thanks to those who came before us; it is a time to gather with friends, family and community to acknowledge that what makes us similar is much greater than what makes us different.
Our centennial should be celebrated like our own birthdays. Birthdays should be a time when close friends and family take a moment to be with each other in appreciation of one another.
While we must always be careful about how we spend money as a state, a celebration of 100 years of statehood is important enough to merit some funding. During the 2011 regular legislative session, money was appropriated for the centennial celebration however, the Governor vetoed the appropriation. Despite the veto, it is my hope that the administration is willing to collaborate with the legislature and private sector during the upcoming legislative session to fully acknowledge this milestone in our state's great history. This is an event that should not go unrecognized and a modest amount of money could go a long way to bring awareness of centennial celebrations to people living in and out-of-state.
We have much to celebrate on our 100th birthday:
• Our History — from some of North America's oldest inhabitants to some of the New World's
first explorers, through westward expansion of a new nation to World War II and into the new
millennium, New Mexico has as rich a history as any other state in the United States.
• Our Diversity and Culture — New Mexico truly exemplifies America's melting pot: a place where distinct cultures intermingle with one another every day, while remaining mindful of who we are and where we came from. We have always taken great pride in how the divergent cultures have blended to create the unique New Mexican.
• Our Food — It may sound cliché but I do not know anyone who leaves New Mexico for any period of time that does not come back craving a plate of enchiladas or a green chile cheeseburger. For many, it is the first stop outside of the airport.
• Our Landscape — While it is difficult for anyone to take credit for this one, the stunning natural beauty of New Mexico is what attracts so many of our visitors and what drew many residents in the first place.
During the coming year, I encourage everyone to take a moment to look back at how far we have come and to honor the fact that we are here and this is home. The vast communities that run from Lordsburg to Raton, from Farmington to Jal, from the Navajo Nation to the Mescalero Apache Reservation and all the towns and pueblos in between are why New Mexico is called the Land of Enchantment. I encourage each and every New Mexican to take some time in 2012 to think about our statehood while attending some of the centennial events taking place in your area of the state. If your area is not offering any events, I hope you and other members of your community will work together to commemorate this important date in our history. After all, the centennial belongs to all of us and we deserve to celebrate. Happy Birthday, New Mexico!
December 7, 2011 at 01:35 PM in Current Affairs, Events, Guest Blogger, History | Permalink
Comments