« White House Honors Tiffany Calabaza as a "Champion of Change" | Main | 12/8: Chamber Concert Fundraiser for Olive Trees for Palestine & Humanitarian Trip »
Thursday, December 01, 2011
Guest Blog for World Aids Day: Why Medicaid Matters in the Fight Against HIV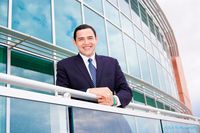 This is a Guest Blog provided by Jacob Candelaria: A native of Albuquerque, New Mexico, Jacob Candelaria is a graduate of the Woodrow Wilson School of Public and International Affairs at Princeton University, and the current President/CEO of Equality New Mexico and the Equality New Mexico Foundation.
Since the onset of the global HIV/AIDS pandemic in the 1980s, 60 million people have been infected and over 25 million have died. This is a disease that recognizes no national borders, nor race, gender, age, religion or socio-economic status. HIV/AIDS is and remains a global problem, and one that continues to seriously impact the health of New Mexico communities and families.
In New Mexico, the State Department of Health estimates that in 2009 over 1,300 people were living with HIV, and an additional 2,000 were living with AIDS. In that same year, 152 New Mexicans were newly diagnosed with HIV/AIDS.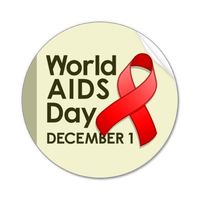 On this World Aids Day, we take the time as a community to remember those who have died, seek to empower those who live with the disease, raise awareness, and support those individuals and organizations that actively search for a cure.
To be sure, Medicaid deserves our thanks for the role it plays in the fight against HIV, the virus that, if left untreated, leads to the development of AIDS. As a primary source of healthcare coverage for those with HIV, it is critical that Medicaid remain fully funded at the state level and that an expanded Medicaid program, as required by federal health care reform, be as accessible as possible to those struggling with HIV who will become newly eligible for Medicaid coverage in 2014.
Major Source of Coverage
Medicaid is a federal-state program that provides health insurance coverage to low-income children.  While poor kids comprise nearly two-thirds of those enrolled in Medicaid, the program is also an important source of coverage for a smaller number of very poor and medically needy adults.
Across the United States and in New Mexico specifically, Medicaid is the primary source of health insurance coverage for HIV patients. A recent study by the Kaiser Family Foundation found that 47% of all HIV patients with health care coverage get it through state Medicaid programs. Health insurance matters because having consistent and uninterrupted access to affordable, comprehensive medical services (especially anti-retroviral drugs that are essential to staving off disability and death) is critical to managing the disease and thereby sustaining both quality of life and indeed life itself.
The sad reality of current Medicaid rules, however, is that they generally require  an adult with HIV to be very poor and very sick before they can qualify for assistance. This is because most adults with HIV qualify for Medicaid by virtue of being "medically fragile" or "disabled." Or, in other words, they are at a point where the disease has made it nearly impossible for them to work or live independently.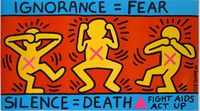 From a public health perspective, this just doesn't make sense as we are essentially telling those with HIV who can't afford private health insurance that they must let their disease get worse before they can access the healthcare they need through Medicaid.
Expanding Coverage for those with HIV through Federal Healthcare Reform
Beginning in 2014, all individuals under the age of 65 that are below 133% of the federal poverty line will qualify for Medicaid coverage. For a family of four, this means earning less than $29,726 per year. This expansion is expected to provide healthcare coverage to an additional 22 million low-income Americans, including over 200,000 working New Mexicans.
The Medicaid expansion will also extend coverage to many with HIV, particularly those who are not yet disabled. By determining Medicaid eligibility solely on the basis of income, federal healthcare reform will provide many struggling with HIV the opportunity to secure healthcare coverage without having to wait until they become very sick and disabled.
Moving forward, state policy makers charged with implementing federal healthcare reform should keep in mind the important role that Medicaid plays in the fight against HIV and ensure that all people that are newly eligible for Medicaid are able to access the medical services they require.
For Medicaid to continue as an important source of coverage for those with HIV, the state needs to make the right decisions, not only when it comes to rules and regulations that determine what medical services those with HIV receive, but also by guaranteeing that Medicaid is fully funded at the state level.
December 1, 2011 at 10:09 AM in AIDS/HIV, Guest Blogger, Healthcare | Permalink
Comments