« Sierra Club Endorses Eric Griego Campaign for New Mexico's 1st Congressional District | Main | Albuquerque Families Call on President Obama to Finalize Mercury Protections at "Mercury Pollution is Scary" Halloween action »
Tuesday, November 01, 2011
Senator Lynda M. Lovejoy Named to Leadership Post of National Legislative Organization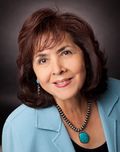 On October 6, 2011 Stephen R. Morris, President of National Conference of State Legislatures (NCSL), announced the appointment of NM state Senator Lynda M. Lovejoy as Co-Chair of the NCSL Transportation Committee for the 2011-2012 term.
"The NCSL standing committees constitute the focal point for the organization's invaluable assistance to legislatures on state issues and its formidable and successful representation of state interests in Washington, DC," Said Morris, President NCSL.
The Transportation Committee is one of 12 standing committees of the National Conference of State Legislatures. The standing committees are responsible for developing policy directives that guide NCSL's states' agenda on Capitol Hill and within the administration.
"I have been serving on several NCSL standing committees for five years and now, to be chosen as Co-Chair of the Transportation Committee, this is truly something special and a great honor," said Senator Lovejoy. "I feel that this is a real opportunity to increase visibility of Native American issues on the national level."
Senator Lynda M. Lovejoy (D-Bernalillo, Cibola, McKinley, Rio Arriba & Sandoval-22) represents state Senate District 22. Sen. Lovejoy has been in the state Senate since 2007 and is a member of the Navajo Nation.
The National Conference of State Legislatures is a bipartisan organization that serves the legislators and staffs of the nation's 50 states, its commonwealths and territories. NCSL provides research, technical assistance and opportunities for policymakers to exchange ideas on the most pressing state issues. NCSL is an effective and respected advocate for the interests of state governments before Congress and federal agencies. The leadership of NCSL is composed of legislators and staff from across the country. The NCSL Executive Committee provides overall direction on operations of the Conference.
November 1, 2011 at 09:57 PM in NM Legislature 2011 | Permalink
Comments