« 10/8: NAVA Hosts Unprecedented Teleconference and Polling Event | Main | 10/8: ABQ Rally and March to End the Wars, Occupy Albuquerque »
Thursday, October 06, 2011
Eric Griego: Sign My Petition to Stand With the 99 Percent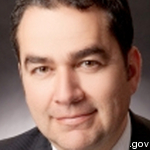 This is a guest blog by Eric Griego, candidate for Congress in the NM-1 Democratic primary.
A growing movement of ordinary Americans from all walks of life are marching peacefully in communities throughout the nation to send this message to Washington and Wall Street: We're fed up with Wall Street greed and Washington inaction on jobs. We need jobs, not cuts, and policies that benefit 99% of Americans instead of only the top 1%. This movement has the potential to change the debate in Washington –- but only if we all stand together.
Today, I stand in solidarity with the 99% and ask you to do the same.
Click here to sign my petition calling on Speaker John Boehner and Congress to build an economy that works for all of us, not just the richest 1% -- starting with jobs.
We will deliver these petitions to John Boehner personally in Washington -- and we'll bring the media along to make sure he feels the pressure.
The unacceptably high unemployment we have today was caused in large part by Wall Street's rampant greed. Yet even after being bailed out by taxpayers, these big banks are raking in billions in bonuses while spending millions each year to lobby members of Congress to oppose sensible Wall Street reforms.
We can start by asking Wall Street to help pay for the economic mess they created.We can create jobs by passing a tax on Wall Street speculation.
But we must remember that while Wall Street certainly created a lot of the economic mess, Republicans in Congress shouldn't escape responsibility. Even now, Republicans in Congress are refusing to pass the American Jobs Act put forward by President Obama. In fact, Republican House Majority Leader Eric Cantor bragged this week that he'll never let the House vote on it.
It's time to tell the 1% and their supporters in Congress that we want our country back. Sign my petition to tell John Boehner: No more political games. No more wait. Get America working again.
We need Congress to create jobs, not play political games, and the next representative from the Albuquerque area must be willing to roll up their sleeves and stand their ground. That's what I've done my whole life, and that's why I'm running. As Congressman, I will fight to rebuild the American Dream.
This is a guest blog by Eric Griego. To submit a piece for consideration as a guest blog, contact me by clicking on the Email Me link at the upper left-hand corner of the page.
October 6, 2011 at 09:44 PM in Economy, Populism, Eric Griego, Jobs, NM-01 Congressional Race 2012, Occupy Wall Street (Everywhere) | Permalink
Comments
Good for you, Eric. I signed it!
Posted by: Emily | Oct 7, 2011 9:17:16 AM