« Report on Energized MoveOn and NM Unions Rally for Jobs, Not Cuts in Santa Fe 9/17 | Main | 9/27: Progressive Women for Balderas Meet and Greet Hosted by Prof. Margaret Montoya »
Friday, September 23, 2011
NM Senate Dems Urge Gov. Susana Martinez To Fund Drug Treatment Center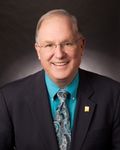 Just another example of GOP Gov. Susana Martinez putting politics before the pressing needs of New Mexicans? With the growing problem of meth, other illegal substances, and the re-emergence of heroin abuse -- especially among teenagers -- NM Senate Democrats say they are troubled that Governor Martinez did not include funding for a substance abuse treatment center in her list of capital outlay projects. "It's hard to understand the Governor's rationale for not considering this a statewide priority. The drug abuse problem will not get better until we get serious about fighting it," said Senate Majority Leader Michael S. Sanchez (D-Valencia-29) in a written statement.
Unfortunately, New Mexico has few treatment options currently available. Dem Senators point out that the 2011 regular session's capital outlay bill included $5 million for construction of phase 2 of the substance abuse treatment center -- the Henry Perea Center for Wellness and Recovery, in Los Lunas. However, the Governor orchestrated a filibuster that effectively killed the bill and any chances for the project to begin.
The Governor's refusal to fund this project in her current capital outlay request comes at a critical time. "Something has to be done now or we'll lose generations to this killer that has already destroyed many lives," said Stacey Johnston, Vice President of the group Tears of Strength and Support (TOSS).
The Center currently provides out-patient treatment but requires additional capital outlay money for construction of a dormitory that will allow in-patient treatment. The Center serves many people from across the state who are trapped by substance abuse and are unable to get needed treatment in their own communities.
"How many lives, young or old, must be lost before this administration finds the money to help these families?" asked Senator Sanchez. "The longer she fails to recognize the need for an in-patient treatment facility, the longer it will take to win the battle against this killer," he said. "I encourage the Governor to reconsider and include funding for the treatment center in her statewide capital outlay priorities."
September 23, 2011 at 11:55 AM in Drugs, Alcohol, NM Legislature Redistricting 2011, Susana Martinez, Youth | Permalink
Comments
The Treatment versus Punishment issue has deep roots. Many believe that these are bad people doing bad things who deserve punishment, not treatment.
The arguments for treatment generally rely on voters who are well enough acquainted with modern psychology and sociology to appreciate that there are options that move beyond punishment to something more effective in addressing the actual issues.
Martinez apparently comes from the part of the culture that believes in the Western mythology that says people need to be punished so that they are reminded of reality sufficiently to motivate them to stand on their own two feet and pull their own weight. This is an old mythology that can be found in Louis L'Amour novels and Libertarianism.
This is another reason to support better education at all levels. The underlying predicates to the votes in the legislature may only be addressed through a lot of education.
Posted by: Stuart Heady | Sep 23, 2011 2:35:53 PM
Progressive values say help people who need it; authoritarian values say punish wrongdoers. It is that simple.
Posted by: Proud Democrat | Sep 23, 2011 3:35:17 PM
Progress towards a better state of being for society has to be predicated on the possibility that education might change minds, as people get better information.
Religious indoctrination and cultural conceits that cause people to follow without thinking in conventional wisdom generally can be considered in the light of real science and actual data. Enough people who reconsider previously held assumptions changing the way they vote and things begin to progress.
One cannot assume that change is impossible. The question is where the light needs to be shined.
Posted by: Stuart Heady | Sep 23, 2011 4:28:38 PM