« US House Passes Horrible Debt Ceiling Budget Deal Bill: Heinrich Votes Yes, Lujan and Pearce No | Main | 8/3-5: NM Legislative Redistricting Committee to Meet in Pueblo of Acoma, Gallup and Farmington »
Tuesday, August 02, 2011
EQNM Welcomes Jacob Candelaria as New President-CEO
From Equality New Mexico:
Over the years, we have made significant progress towards making New Mexico a better and more equal place for LGBT persons and families. Together, we passed sweeping legislation that made it a crime to discriminate against someone on the basis of sexual orientation, as well as increased penalties for hate crimes committed on the basis of sexual orientation and gender identity.
But our work is far from over and the road ahead presents both challenges and opportunities.
While New Mexico remains one of the few states without a Defense of Marriage Act-like amendment to its state constitution, new political realities make the possibility of DOMA coming to New Mexico more likely than ever before. Make no mistake: unless we organize, act and speak out over the coming months, DOMA will become a reality in New Mexico. We will be reaching out to you soon about our plans to defeat DOMA in New Mexico.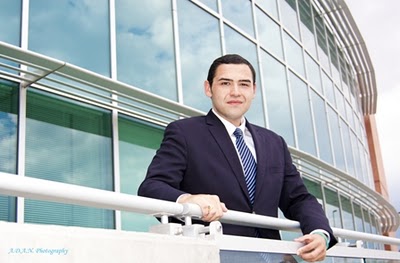 With that in mind, EQNM is getting ready for the road ahead. Our first step is to announce today the hiring of Jacob R. Candelaria (above) as our new President and CEO.
Jacob is a native of Albuquerque's south valley, and a graduate of the Woodrow Wilson School of Public International Affairs at Princeton University.
He comes to EQNM with significant experience in finance and financial management, as well as organizational development and design, having worked as an analyst for the New Mexico Legislative Finance Committee. Jacob also has a superior grasp of the New Mexico legislative process having most recently served as the lead analyst to the Speaker of the New Mexico House of Representatives.
An experienced campaign strategist and consultant, Jacob has worked on numerous statewide political and public issue campaigns. Under Jacob's leadership, EQNM will partner with a broad coalition of organizations to shift public opinion in support of LGBT marriage equality in New Mexico.
Jacob also has extensive experience as a policy analyst for several non-profit organizations, and was also the lead researcher and author of EQNM's recent study on the healthcare needs of New Mexico's LGBT community -- a project that was funded by the federal Department of Health and Human Services. Moving forward,
Over the coming months, we hope that you will have the opportunity to meet and get to know Jacob. Your first opportunity will be this Saturday, August 6th from 12:00 PM to 2:00 PM when Jacob will host a Facebook town hall on our fan page to answer your questions and begin a collective discussion about the work that lies ahead for EQNM and the LGBT community.
We are excited to have Jacob on board, and we believe that he will bring a renewed sense of excitement, energy and stability to EQNM!
Thank you all for your continued support of EQNM, and the work you do to win equality for New Mexico's LGBT community! We are ready to work.
PS-Click here to become an equality investor today and take a step towards winning LGBT equality in New Mexico!
EQNM's Turquoise Party is on August 26th! Find out more information and get your tickets in advance at www.eqnmturquoise.com. Contact jacob@eqnm.org for more information, to volunteer, or to become a sponsor or donate an item for the silent auction.
August 2, 2011 at 01:27 PM in Civil Liberties, Events, GLBT Rights | Permalink
Comments
Why does EQNM have a CEO/ President? Is it a corporation??? I think its time they step away from the vacum of money and turn into a community organization again! They need to hire grassroots organizers and cut out the CEO/President BS. Truth be told it is still the same folks who led the organization into near bankrupcy that are behind the scenes still.
Posted by: Truthbetold | Aug 2, 2011 4:10:02 PM
I met Jacob while he was still in high school. he is a very articulate young man. He will be a great asset for Equality NM. Good luck to you, Jacob
Posted by: Stephanie DuBois | Aug 3, 2011 9:24:26 AM