« Defenders of Wildlife Action Fund Endorses Rep. Martin Heinrich's Senate Bid | Main | Danny Hernandez Guest Blog: A Democratic Dilemma in 2012 U.S. Senate Primary in NM »
Monday, April 25, 2011
(Updated) No 2012 U.S. Senate Run for Rep. Ben Ray Luján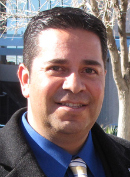 Update: A spokesman for Rep. Lujan made the following statement to David Catanese about his decision not to enter the U.S. Senate race:

"I appreciate the outpouring of support I have received while traveling around New Mexico these past few months, and my focus will continue to remain on serving the hard-working men and women of New Mexico — fighting to turn our economy around, put people back to work, and move our state forward. After careful consideration, I have decided that I will not seek the Democratic nomination for the U.S. Senate race. I look forward to building on my work as Chair of the Congressional Hispanic Caucus' BOLD PAC and as a member of the DCCC's recruiting committee to recruit strong candidates who reflect the growing diversity of our country and who will be a part of our effort to take back the House. With BOLD PAC's historic first quarter fundraising numbers and Census numbers showing the growth in the Hispanic community across the country, I am excited about the favorable position we will be in to energize Hispanic voters and help elect strong Democratic candidates."
*************
According to a Politico story today by David Catanese, Congressman Ben Ray Luján (NM-03) has decided not to toss his hat into the ring for the Democratic nomination for U.S. Senate in 2012:
New Mexico Rep. Ben Ray Luján has told party leaders in New Mexico he will not run for U.S. Senate, POLITICO has learned.

Luján, currently in his second term, had been seriously considering running for the seat being vacated by Sen. Jeff Bingaman, but Rep. Martin Heinrich's ability to quickly coalesce the support of national Democrats likely weighed heavily on his decision.
Instead, Rep. Luján will reportedly run for re-election for his U.S. House seat in NM-03, a heavily Democratic district in Northern New Mexico.
Quoting anonymous Dem sources, Catanese also wrote:
Heinrich, also in his second term, became the first Democrat to enter the contest on April 2, just after the conclusion of the first fundraising quarter. Democratic Senatorial Campaign Committee chair Patty Murray heaped praise on Heinrich during a briefing with reporters and the American Federation of State County and Municipal Employees endorsed him just last week.

"There was a pretty big message being sent," said one Democrat familiar with Luján's calculation.

In addition, Luján would be risking more than Heinrich if he pursued a run. While the 3rd Congressional District is a safe Democratic seat, Heinrich's Albuquerque seat is competitive. At just 38 years old, Lujan might be thinking he'll have another shot at a Senate seat one day.

"He could sit in his seat until he's chair of a committee or maybe even in House leadership," noted a Luján ally.
Rep. Luján currently serves as a Second Vice Chair of the Congressional Hispanic Caucus. He's also a member of the Congressional Progressive Caucus, the Natural Gas Caucus, the Native American Caucus and the Sustainable Energy and Environment Coalition. Rep. Luján sits on the Committee on Science, Space, and Technology and the Committee on Natural Resources.
Catanese also noted that Rep. Luján's decision won't necessarily prevent a Dem primary contest for the Senate seat:
State Auditor Hector Balderas has already filed paperwork for a campaign and is expected to formally announce his bid this week.

While Balderas will go into the primary the underdog, his ties within the Hispanic community provides him with a natural base to build from. In addition, he's proven to be an effective vote-getter. In 2010, Balderas outperformed Heinrich in his district by five points and Luján in his district by two points.
Rep. Martin Heinrich was the top fundraiser among New Mexico's incumbent House members in the first quarter this year, raising a total of $343,500. He has $349,800 cash on hand in his congressional campaign account and all of it can be transferred to his Senate account now that he's decided to enter that race. He declared his candidacy on April 2.
Photo by M.E. Broderick.
To read earlier posts about the 2012 U.S. Senate race in New Mexico, visit our archive.
April 25, 2011 at 01:00 PM in 2012 NM Senate Race, Hector Balderas, NM-03 Congressional Race 2012, Rep. Ben Ray Lujan (NM-03), Rep. Martin Heinrich (NM-01) | Permalink
Comments
Rep Lujan is a fantastic representative for the state of New Mexico. I am a huge fan!
Posted by: Mary Ellen | Apr 25, 2011 3:32:10 PM