« ABQ City Councilor Rey Garduño Kicks Off Re-Election Campaign | Main | Ask Senators Bingaman and Udall to Support DOMA Repeal! »
Tuesday, April 26, 2011
5/1: Center for Progress and Justice Hosts International Workers' Day Events in Santa Fe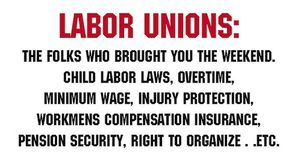 From the Center for Progress and Justice:
May Day! On May 1st, 2011, the Center for Progress and Justice (CPJ) is hosting a service project in honor of International Workers' Day, as well as a yard sale fundraiser with proceeds going toward the event expenses. Local labor unions will also be raising money for the Northern Central Labor Council's PAC fund. The CPJ is located at 1420 Cerrillos Rd., Santa Fe, New Mexico 87505, across the street from the Santa Fe Indian School.
A free BBQ accompanied by music from The Labor's Troubadour, Joe West, will follow at 4:00 PM in celebration of the history of the labor movement. This is the schedule of events for the day:
All Faiths Service: 9 AM – 10 AM
Service Project: 10 AM – 4 PM, Paint the Community Room in the CP&J
The History & Struggle of Working People Celebration on the Plaza: 1 PM – 3 PM. Local 1199 and other Unions will have their healthy van set up along with tables with info.
Yard Sale Fundraiser: 10 AM – 2 PM, Raise money for the NCLC's PAC Fund
The Labor's Troubadour, Joe West, & free BBQ: 4 PM – 6 PM, Enjoy some live & local entertainment. Join us for some tasty food
For more information, contact Briana Cristo at bcristo1@gmail.com or 505-986-9512 (9 AM-5 PM).
April 26, 2011 at 02:46 PM in Events, Holidays, Labor | Permalink
Comments