« 4/1: An Evening With Dolores Huerta at National Hispanic Cultural Center | Main | Otero County Democrats Elect Officers, State Central Committee Members »
Saturday, March 26, 2011
Terry Brunner: Winning the Future in Rural New Mexico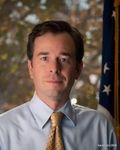 This is a guest blog by Terry Brunner, who has served as State Director for USDA Rural Development in New Mexico since September 2009, when he was appointed to the post by President Barack Obama.
Many of the rich resources that we are known for in New Mexico come from our rural areas. We are known for our natural beauty, our specialty crops like chile and pecans and our cultural heritage that is firmly grounded in our farm and ranching roots.
But new census numbers show us that our rural population is changing. During the past 10 years, the 13 New Mexico counties with declining population were rural. Shifting migration patterns resulted in New Mexicans moving from rural areas to our urban centers or other states.
While rural communities and areas are home to 1.26 million New Mexicans, more than a third of New Mexico's 102 municipalities have fewer than 1000 residents. Each of these rural communities is vital to the prosperity, character and culture of the Land of Enchantment.
To keep rural New Mexico vibrant and prosperous, three priorities should be emphasized: infrastructure, education and innovation.
Infrastructure
Community and economic development is difficult in communities with a deteriorating or non-existent infrastructure. Water services, wastewater treatment, bridges, roads, sewers, electricity and telecommunications need to be in place for a community to prosper. There is an incredible, constant demand to maintain and build infrastructure in rural New Mexico. In the past, many of these projects have been funded through Congressional appropriations and State-funded Capital Outlay. However, dramatic decreases in those funding streams over the past two years have stymied the development and maintenance of critical rural infrastructure.
The United Stated Department of Agriculture's (USDA) Rural Development agency is committed to investing in rural New Mexico. Through the American Recovery and Reinvestment Act alone, USDA Rural Development invested $91 million in fiscal year 2010 for broadband infrastructure throughout the state. In the past two fiscal years, we provided $150 million in financing for new hospitals, 48 rural water and wastewater projects, child care facilities, libraries and emergency equipment. Together, these projects help advance our rural communities.
Education
We must continue to invest in future generations by creating unique learning opportunities that will ensure young New Mexicans have the necessary skills to compete in the work place. USDA Rural Development agency funding for distance learning programs around the state of New Mexico ensures that those who live far from formal educational facilities may access coursework or training through remote sites or the internet. These tools can also be leveraged to provide the workforce education and training necessary to start a successful business, a second job or a new career.
Innovation
USDA Rural Development further encourages innovation by promoting the technologies and business support systems that will diversify our economy and complement our strong agricultural, small business, energy and natural resource economic drivers. We fund state-of-the-art energy projects like the Sapphire energy algae-based biodiesel plant in Columbus, New Mexico. We invest in projects to increase energy efficiency in small businesses and finance technological improvements to farm practices.
In Southern New Mexico, USDA Rural Development invested in a program led by the Community Action Agency of Southern New Mexico. They conduct door-to-door outreach in small communities like Hatch, NM to assist small businesses in improving their marketing, accounting and basic businesses practices.
By building infrastructure, enhancing education and fostering innovative practices; we brighten the future for our rural communities and, in turn, our state as a whole. A concerted effort on this front sustains and enhances the unique rural qualities that contribute to winning the future for all of New Mexico.
This is a guest blog by Terry Brunner. If you'd like to submit a piece for consideration as a guest blog, contact me by clicking on the Email Me link at the upper left-hand corner of the page.
March 26, 2011 at 11:38 AM in Education, Guest Blogger, Land Issues, Rural Issues, Telecommunications, Water Issues | Permalink
Comments