« Mary Herrera's Secretary of State Offices Gets 'Clean Audit' for FY 2010 | Main | Guest Blog: Early Vote Today for Rep. Ben Ray Luján and Help Us GOTV! »
Friday, October 29, 2010
Save the West Side: GOP House Candidate David Doyle Caught Telling Blatant Lies in Race Against Rep. Ben Rodefer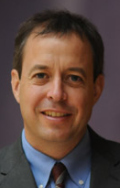 It's well known that the GOP and its cronies have targeted regaining the New Mexico House seat in District 23 in Corrales as one of their top priorities this election cycle. Democrat Ben Rodefer (right) won the seat in a close election two years ago, and this year he's embroiled in another nail biter. It's really important that we help Ben keep his seat -- he's a champion on jobs, the environment and working families. His opponent? He's apparently the champion of big oil and other large corporate interests.
Doyle's Big Energy and Corporate Support
Right-wing opposition has been pouring in money and bussing in canvassers to help Republican David Doyle win the seat. Doyle, a wealthy developer, has received campaign cash from numerous moneyed corporate real estate and development interests, as well as energy giants like BP, Exxon and Conoco Phillips. No, I'm not kidding. Is this the kind of money we want coming into legislative races in New Mexico? Click to see Doyle's campaign reports; a partial list of corporate contributors is below.
Clearly, certain deep pocket donors don't want Rep. Rodefer in the legislature because he has consistently voted to protect the environment and improve the lot of New Mexico's working families. Ben was pivotal in the fight against the Sun-Cal TIDDs and the battle for green job initiatives, just for starters. And now we learn that Rodefer's challenger is running a dishonest, deceptive campaign.
Doyle's Lies
According to documents provided at SaveTheWestside.com, David Doyle has been lying about his background and making other false claims in a down and dirty campaign against Rep. Rodefer. For instance, the site shows that -- contrary to Doyle's claims -- he and his firm, Enterprise Builders, have been the recipients of government contracts. Doyle says he's always paid his taxes, but a settlement document from the US Treasury/IRS shows Doyle's long history of trying to evade paying his taxes, and reportedly there are additional documents on file with the Sandoval County Clerk showing Doyle not paying his property taxes when due.
Although Doyle claims he never paid any fines for pollution, the site shows two examples of "the multiple signed documents proving David Doyle is once again lying to us, that he has indeed been fined for polluting and has had to submit certified checks to pay those penalties." Doyle also contends his company received no stimulus funding, but it got a contract for an Alzheimer's care center financed with recovery funds.
The site also claims that "David Doyle further lied to the Albuquerque Journal about his criminal record (ABQ Journal 9-24-2010), claiming he had none. Indeed he has plead guilty to Contempt and other charges, and his campaign has committed multiple Felonies this year per New Mexico Statute §1-19-16 (Campaign Act)." A copy of a document on the Contempt charge is included on SaveTheWestside.com.
Doyle's campaign has also been claiming that Rep. Rodefer is rated "the biggest job killer in state." Nothing could be further from the truth, as the site explains:
An outright LIE. State Representative Benjamin Rodefer has actually created new jobs and saved taxpayers millions. Rodefer championed the 2009 Green Jobs Bill, fought for more funding for JTIP, a program that allows small businesses to receive rebates for money spent training employees for high paying jobs, and Rodefer supported the legislation that helped bring Hewlett Packard to our community with many good new jobs.

Since being elected in 2008 Rodefer has also helped slash the state budget by over $800 Million and voted against the Food Tax, the Tortilla Tax and a proposed increase to the Gross Receipts Tax.
Who stands with Rep. Rodefer and against David Doyle?
Albuquerque Police Officers Association
Albuquerque Firefighters
Albuquerque Teachers Federation
US Senator Jeff Bingaman
US Senator Tom Udall
Sierra Club
Conservation Voters
Animal Protection Voters
Albuquerque Fraternal Order of Police
NM Building & Construction Trades Council
Just some of Republican David Doyle's campaign contributors:
Exxon Mobil Corporation - PO Box 2519, Houston TX 77252-2519 Oil and gas corporation $500.00
Western Refining - 123 W. Mills Ave. , El Paso TX 79901 Independent Oil Refiner $500.00
Freeport-McMoran New Mexico Political Action Committee - 333 N. Central Ave., Phoenix AZ 85004 Copper and Gold producer $300.00
Merck Sharp & Dohme Corp. - One Merck Drive, Whitehouse Station NJ 08889-3400 Pharmaceutical Company $500.00
Consumer Lending Alliance, Inc. - 92 Royster Drive, Crawfordville FL 32327-4625 Lending Alliance $500.00
Chevron Policy Govt & Publ Affairs - PO Box 9034, Concord CA 94524 Integrated Energy Company $1,500.00
DCP Midstream, LP - 370 17th Street, Suite 2500, Denver CO 80202 Natural Gas gatherer and producer $300.00
Mack Energy Corporation - PO Box 960 , Artesia NM 88211-0960 Energy Corporation $750.00
Mickey Barnett - 1616 Soplo Rd. SE, Albuquerque NM 87123 $100.00
BP North American Employee PAC - 501 Westlake Park Blvd, Houston TX 77079 Oil and Gas Company $1,000.00
ConocoPhillips Company - 1122 Colorado St., Ste 2323, Austin TX 78701 International Energy Corporation $1,000.00
The Williams Companies, Inc. - PO Box 21218, Tulsa OK 74121-1218 Natural Gas Production $500.0
Devon Energy Production Company, L.P. - 20 N. Broadway, Oklahoma City OK 73102-8260 Oil and Natural Gas Production $1,000.00
Yates Petroleum Corporation - 105 South 4th Street, Artesia NM 88210 Petroleum Company $250.00
Helena Chemical Company - 225 Schilling Blvd. Suite 300, Collierville TN 38017 Chemical Company $300.00
ConocoPhillips Company - 1122 Colorado Street, Austin TX 78701 Oil abd Gas $500.00
What Can We Do?
There's still time to canvass or call for Rep. Rodefer. Call Volunteer Coordinator Juan Reynosa at 505-907-3788. Or, make a donation online right now.
October 29, 2010 at 04:59 PM in 2008 NM State Legislature Races, Children and Families, Energy, Environment | Permalink
Comments
I hope the voters in the district see some of this. Incredible.
Posted by: bg | Oct 29, 2010 7:00:23 PM
Every Republican candidate in NM is being backed by the same or similar out of state corporate industries and rich elites. There is a very good reason for that-the Republicans fight only for the interests of those who are ripping off Americans, polluting our air and water and destroying the middle class. This story should be front page news in all the newspapers.
Posted by: Esq. | Oct 30, 2010 11:29:03 AM
Great write-up of the Rodefer/Doyle contest. This is a tough district, with Rodefer being the first Dem to win in a while.
Rodefer and his supporters have been sending out some great mailers. We have gotten 11 mailers from him in the last few weeks, and five from Doyle that try to trash Rodefer.
There is a "Democrats for Doyle" outfit that has contributed some of the trash about Rodefer.
Posted by: Paul Stokes | Oct 30, 2010 12:17:25 PM