« We Are New Mexico Releases Powerful Video on Dangers Posed by Susana Martinez to NM Water | Main | Rep. Ben Ray Luján Guest Blog: Cut Through the Spin, Misconceptions and Half Truths »
Monday, October 25, 2010
Jon Barela Accepts Campaign Cash From Anadarko of BP Oil Spill Fame and THE Citizens United
In the NM-01 congressional race, GOP candidate Jon Barela revealed in his 48-hour campaign funding report to the FEC over the weekend that he took money from two of the most infamous, filthy players on the national scene. 

Barela reported a $2500 donation from Anadarko Petroleum Corp PAC. Does that name ring a bell? Anadarko was one of the parties responsible for BP's Deepwater Horizon oil rig blowout and explosion that killed 11 workers and caused the spewing "leak" that went on for months in the Gulf of Mexico. Anadarko was a business partner with BP on the project, holding a 25 percent financial investment in the well.
Why would Anadarko be giving Jon Barela money? A new article in the Wall Street Journal explains:
Anadarko Petroleum Corp. led the way among smaller firms drilling in the Gulf of Mexico's deep waters. Now, the company is bracing for a tougher regulatory climate, and faces uncertainty over costs from a massive oil spill.

...The uncertainties loom as companies begin to apply for permits to drill in the Gulf after a five-month deep-water moratorium was lifted on Oct. 12. Still, companies aren't sure how soon or how many permits will be issued.

... In a July report, the consulting firm Grant Thornton LLP named Anadarko ... as a likely candidate for selling its deep-water assets. The report argued that if Congress removed the $75 million liability cap on oil spills, insurance would become prohibitively expensive for independents [like Anadarko].

... legislation ... has since been approved by the House that would require companies operating in deep water to demonstrate $300 million in financial responsibility ... the fate of that legislation is uncertain beyond the November elections.
Get the picture? Anadarko is into donating to Barela, who has a nice, strong anti-regulatory bent and isn't exactly what you'd call an environmental champion.
Anadarko clearly hopes Barela will be in office to vote no on upping the liability cap for companies responsible for deep water oil spills. With a change in the NM-01 seat and with the possibility of the Republicans taking over the U.S. House, Anadarko might get away with only $75 million in liabilities instead of $300 million, and also might get more favorable treatment in the granting of future deep water drilling permits in the Gulf.
Barela also took money from Anadarko's PAC before the spill, but this is the first time their PAC has contributed to his campaign since the horror in the Gulf.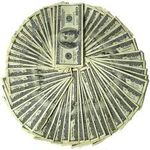 Next Up: Citizens United
Barela's weekend report also revealed that he accepted $1000 from Citizens United Political Victory Fund. Yes, THE Citizens United -- the plaintiff in the case against the FEC that resulted in a Supreme Court ruling allowing corporations to make unlimited independent campaign contributions while not disclosing their donors. You know, the ruling that's permitting millions and millions of dollars worth of corporate spending on ads across the nation this cycle -- almost all of which support right wingers.
You can read about the checkered past of the ultra-conservative Citizens United organization on SouceWatch, including its connections to the Swiftboat Veterans for Truth (hey, Swiftboater Bob Perry gave $450,000 to the GOP's candidate for governor in New Mexico, Susana Martinez) and many other nefarious plots and campaigns. And yes, there's a big Texas connection. 
So, the truly awful Citizens United wants to see Jon Barela in a U.S. House seat, as does Anadarko of BP oil spill fame. That should tell any voter with a brain and a conscience all they need to know about Mr. Barela. On the side of ordinary working families? I don't think so.
Martin Heinrich to the Rescue
On the other hand, in order to restore transparency to our election system, Rep. Martin Heinrich cosponsored the Disclose Act, a bill that would undo at least some of the damage of the flawed ruling in Citizens United v. Federal Election Commission and require these kind of groups to disclose their donors. The bill would also require groups to put a face to their message by appearing on television advertisements to approve of messages, just as political candidates are currently required to do.
Heinrich is also a cosponsor of the Fair Elections Now Act, which would allow qualified congressional candidates to receive grants and matching funds to run competitive campaigns instead of relying on contributions from lobbyists and other special interests. It would institute a voluntary system of campaign public financing similar to the system we have here in Albuquerque.
October 25, 2010 at 09:30 PM in Corporatism, Energy, Jon Barela, NM-01 Congressional Race 2010, Rep. Martin Heinrich (NM-01), Right Wing | Permalink
Comments
I see many Texans on Barela's fundraising lists too. Between Susana Martinez and Barela looks like NM Republicans are selling their souls (and our interests) to the right wing Texas gang.
Posted by: Old Dem | Oct 26, 2010 10:19:16 AM
Selling this state, their souls were sold long ago.
Posted by: qofdisks | Oct 26, 2010 11:58:27 AM