« 10/20: Rep. Mimi Stewart's We Can Do It Fundraiser with The Adobe Brothers | Main | (Updated) Today at 4:30 PM: Live Stream of President Obama's Message to House Parties »
Tuesday, October 12, 2010
Had Enough With Sarah Palin and the Birthers? Support Harry Teague Right Now

Please visit DFNM's new ActBlue page StandWithTeague and donate to help Harry beat Steve Pearce and the right-wing machine. $5, $10 or whatever you can afford will help.
Steve Pearce is now infamous as the extreme right-winger who's agreed to be on the front lines in the "birther" fight to prove President Obama is not a U.S. citizen. Yes, he was caught on video late last month agreeing to carry the banner of the birthers right into the U.S. House of Representatives. Of course, that's only if he gets elected again to the NM-02 congressional seat he brazenly threw away because he thinks it has no power and he wanted to run a dismal, losing campaign for the U.S. Senate. The loser now wants back in so he can roost a bit in comfort until another Senate seat opens in New Mexico. He's that crass.
Long known as being to the right of, well, just about everybody, Pearce is in his element cruising the outer edges of extremist politics with the birthers, deathers and fringers of the tea party. He's for trashing Social Security as we know it, protecting wealthy elites from paying their fair share of taxes and doing the dirty work of moneyed corporate interests and the worst of the right's political operatives.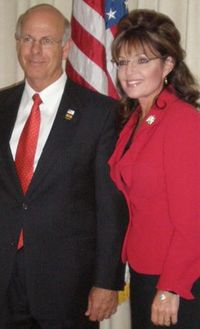 Wailin' With Palin
And now Steve's got the formal endorsement of none other than wacky Twitter/Facebook wisecracker Sarah Palin, who, it's been rumored, actually DREAMS and THINKS in bumpersticker language (if she thinks at all). Of course, a Palin endorsement ain't what it used to be in terms of clout -- only 22% now view her favorably (fewer than half of Republicans) -- but then those are probably some of the very people who agree with the birther BS pumped by Pearce. Palin, herself, apparently believes the soundly disproven myth about the President's lack of proper credentials. After all, she endorsed Pearce AFTER he came out as a birther.
Unfortunately for Steve and Sarah, only 12% in a recent CBS News poll said a Palin endorsement would make them more likely to vote for that candidate, while 37% said it would make them less likely to do so. A total of 48% said it made no difference. I guess Pearce, not surprisingly, is taking what he can get in the endorsement department. However, it appears Palin's endorsements are really all about Palin securing support for a possible presidential run in 2012 -- so it looks like Pearce is willing to trade his allegiance for a Facebook push from Palin. In other words, a vote for Steve Pearce is almost as good as a vote for Sarah for president in 2012! And apparently Steve is more concerned with how Palin does than how working families in New Mexico are doing.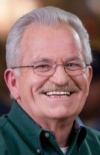 Stand With Teague
This year, more than ever, the Pearce campaign is bringing in big bucks from all the wrong people, who want nothing more than to see a return to the anything goes, partay down with high roller days of Bush and Rove and Cheney. Elites of the right-wing money machine and echo chamber are lined up like lemmings behind Pearce this year -- hoping to bring down good guy Harry Teague and recapture the NM-02 congressional seat. But we won't let them, will we?
Harry's been an incredibly hard-working congressman for the second district -- visiting with constituents back home almost every weekend. He's been a real champion for veterans and improving their health care and benefits when they get back home. He's been instrumental in snagging funding for important local projects, including renewable energy and broadband. Most of all, he works hard to represent the full spectrum of those who live in his district -- not just those who entirely agree with him.
In short, Harry Teague is the kind of honest, hardworking congressman we need to keep in office in an era that can be both difficult and confusing. He calls 'em as he sees 'em -- candid and unvarnished. And his eye is always on the needs of ordinary people, working people, people who populate New Mexico's 2nd district.
But Harry's in a really tough race with Pearce this year, given all the money coming from outside the state on the right-wing side, and the difficulties characteristic of any mid-term election. The good news is we can help make sure he has the resources he needs to battle back against the forces of the birthers and the Palins and the nasties who believe working people are to be used, abused and abandoned.
We Make It Easy
Please consider donating $5, $10 or whatever you can afford to the Teague campaign -- on DFNM's new ActBlue page StandWithTeague. Help keep Pearce, the birthers and Sarah Palin away! Even better, contact the Teague campaign and find out how you can help with the phone calling and canvassing that will make all the difference with our Get Out The Vote efforts.
We may not agree with Harry Teague on every vote, but he's been with us when it counts, and he's on the side of working families -- because he, himself, grew up struggling and scrambling. He knows which way the wind blows, and what it takes for folks to stay warm when the wind come whistling out of the north.
October 12, 2010 at 03:11 PM in NM-02 Congressional Race 2010, Rep. Harry Teague (NM-02), Right Wing, Steve Pearce | Permalink
Comments
I keep teling my friends how important it is for progressives to come out and vote for Teague and the rest of the Demo ticket. There are some votes Teague took I was mad over but we have to keep the House in Demo hands or it will be awful. Teague has also done many very good things as you said in this article. If we let all the Repus in we will all be guilty of the bad things that follow.
Posted by: Aggie | Oct 12, 2010 5:58:03 PM
Sarah's clout can only go so far. In the meantime, just enjoy the humor she provides us and get all the democratic voters to vote. We may not have the $$ as they do, but we have to fight in manpower and humor.
http://www.youtube.com/watch?v=Mki1r1sb_qM
Posted by: Mimi | Oct 13, 2010 12:53:08 AM