« 'Birther' Madness Breaks Out in Steve Pearce's Brain at Los Lunas Town Hall | Main | DPNM Condemns Chamber of Commerce Ads Funded by Foreign Dollars, Calls On Pearce, Barela to Renounce Them »
Wednesday, October 06, 2010
Follow the Money: Susana 'La Tejana' Martinez Bought and Paid for By Texas Billionaire
Follow the money. Follow the money. Follow the money.
Today, the Denish for Governor campaign released a new, hard-hitting ad featuring Lt. Governor candidate Brian Colón (video above, transcript below). According to the campaign, "The ad highlights Diane Denish's commitment to protecting New Mexico's land and water and questions Susana Martinez's support from wealthy Texas donors."
According to me, the ad shows the Denish-Colón campaign finally beginning to take it to the streets and into Susana La Tejana's face about her often muffled Texas origins, the blobs of cash she has taken from Swiftboat liar Bob Perry and other out-of-state right-wing moneybags -- and what it would mean to New Mexico's land, water and people to have a governor "bought and paid for by a Texas billionaire," as Colón so aptly puts it.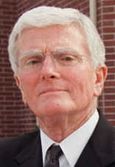 Perry and his wife have donated $450,000 to Martinez's campaign, AS FAR AS WE KNOW. (Perry has been known to hide his cash donations during campaigns.) Texan Bob Perry also gave more than $2.5 million to the Republican Governor's Association. In turn, the RGA gave $500,000 to Susana Martinez's campaign in early September. So, one could look at this and contend that Rob Perry may well have given Susana La Tejana up to $950,000, right?
What's Under That Mask, Susana?
Yes, it's time to peel away Susana's mask of just little ol' me (with the Hispanic surname) fightin' crime in New Mexico and striving to serve la gente. It's time to uncover the real face of Susana Martinez so the people can see who she really serves -- and who backs her, and why.
Martinez isn't getting the majority of her support from fellow New Mexicans, but from big players on the ultra-right-wing national circuit and fringe-element manipulators in Texas and elsewhere. They're giving her the majority of her cash, telling her how to talk and what to say. They're instructing her to stay out of view as much as possible so people can be misled to vote for her, not knowing the truth of who she is and who owns her.
In other words, Susana Martinez is nothing more than a puppet for the moneyed interests who got us into this mess in the first place -- the same corrupt Texans and others who brought George W. Bush and the filthy Tom DeLay to power, and helped out disgraced lobbyist Jack Abramoff -- for the same reasons. And it wasn't to serve ordinary people.
Another Aspect to Ponder: Redistricting
New Mexico and all the other states are up for redistricting in 2012, based on the 2010 U.S. Census. This is one big reason Republican operatives are fighting so hard to gain gubernatorial, legislative and secretary of state positions here and everywhere. They want to be in a position to manipulate the process and make sure the new districts are cut to favor right wingers, regardless of what the census figures show. Susana Martinez and SOS candidate Dianna Duran are no doubt part of this plan.
And guess who was involved in a disreputable and cut-throat plan to redistrict Texas back in 2003, which was NOT a year for regular redistricting? None other than Tom DeLay.
And who gave Tom DeLay a huge amount of money back then? Susana Martinez backer Bob Perry.
Get the picture? I wonder if most New Mexicans like the idea of a cabal from Texas buying its way into controlling the redistricting process right here in the Land of Enchantment. We've got to let people know that's exactly what will happen if Susana La Tejana squeaks in.
"In November, voters have a clear choice. Diane Denish and Brian Colón are committed to fighting to protect our precious land and water resources," said Denish's spokesman Chris Cervini in a statement released today. "On the other hand, Susana Martinez is on the side of powerful, out-of-state corporations who will take advantage of New Mexico families and pollute our land and water."
Make no mistake about it -- they'll take advantage of a lot more, too.
Transcript: It's About Our Future:
This election is not just about our history and our culture, but it's also about the future of our state.
It's going to be about who protects our water, and our land.
We know that Susana Martinez is from Texas. We know she's bought and paid for by a Texas billionaire.
Susana es una Tejana.
We also know Diane Denish, she's from New Mexico and she's of New Mexico.
With a Denish/ Colón ticket, you have a team that cares about our state, our history, our culture and our families.
October 6, 2010 at 04:13 PM in 2010 NM Governor's Race, 2010 NM Lt. Governor Race, Brian Colon, Diane Denish, Hispanic Issues, Political Ads, Right Wing, Susana Martinez | Permalink
Comments
Martinez is even sicker than I thought. I think she is dangerous. Very enlightening post.
Posted by: Silver | Oct 6, 2010 5:10:57 PM
this is so right!
we just released a primer on redistricting that will help explain what's at stake.
http://www.justiceleaguepac.com/home/2010/10/6/redistricting-101.html?SSLogoutOk=true
Posted by: justice league pac | Oct 6, 2010 5:14:01 PM
Martinez is as much for the good of New Mexico as these other slimes and that means not one bit. How dare she pretend she is one of us!
Posted by: Taoseno | Oct 6, 2010 6:10:58 PM
We should have done this a month ago. It's actually sad that it's not a negative ad.. just the simple truth...
Posted by: Claudia Anderson | Oct 6, 2010 6:48:18 PM
The republican party had a table at the Southern NM fair. The people that were manning the table were praising Susana, telling people to vote for Susana, and guess what!!! Those people were from EL PASO, TEXAS!! WTF!?!?!? Shouldn't they be more concerned with who's running in their district, city, STATE!?!?!?
Posted by: stop.lying.susana | Oct 7, 2010 7:35:08 AM
I think Susana's morals and values should be questioned considering she's been caught in numerous lies and her husband was a MARRIED FAMILY MAN when she started fooling around with him. There's a word for women like that.....
Posted by: stop.lying.susana | Oct 7, 2010 10:10:34 AM
@stop lying: I suspect the campaign is sitting on that nugget. Timing is everything.
Posted by: Proud Democrat | Oct 7, 2010 1:39:51 PM
"We Are New Mexico" is awesome! And yes, the previous comment was correct: we should have been doing this months ago.
Is there an email list I can sign up for and /or a specific website I can visit for WANM?
Signed: American by birth, NEW MEXICAN BY CHOICE
Posted by: Kathy Ritz | Oct 7, 2010 3:31:57 PM
Here is the We Are New Mexico website where you can sign up and donate too: http://wearenm.com/
Also see my post about the group here: http://bit.ly/bHh2Km
Posted by: barb | Oct 7, 2010 4:43:47 PM
And was Mr. Colon born? Or Mr. Richardson for that matter? Or Mr. Bingaman?
Pretty sad if the best you can do is play the "She's a Texan" card.
Get ready to have your rear ends handed to you.
Posted by: Texas Bob | Oct 7, 2010 4:51:27 PM
Texas Bob - You must not have read the article. Susana is not just any Texan. She is a Texan who has ended up with almost a MILLION DOLLARS from filthy Swiftboater Bob Perry. Bob Perry is not just any Texan either. He was one of the biggest funders of Bush and DeLay. In other words, Martinez is bought and paid for by one of the most corrupt and anti-working family bigshots in the nation. This is who we want running NM? Martinez would be a puppet for rich elites outside the state.
Posted by: Read the Article, Bob | Oct 8, 2010 8:23:30 AM
Texas Bob. Texas has a long sordid history for exploiting this state and stealing out resources such as water. Any New Mexican from this state knows this.
Posted by: qofdisks | Oct 8, 2010 11:06:38 AM
This is truly pathetic.
Trying to make someone who grew up in a working class family along the border a candidate for the rich.....when her opponent is a wealthy heiress from Hobbs.....
The only corporations a Denish has taken on have been as lobbying clients....
How stupid do you think the voters are?
Posted by: Come On | Oct 8, 2010 9:28:52 PM
So how do you explain the $450,000 from the awful Bob Perry who funded DeLay and other horrible things, plus the $500,000 Susana got from the Republican Governor Association right after Perry gave them more than a million? You can say whatever you want, but explain to me why you think he gave her that and what you think it buys.
It doesn't matter what she came from she is taking the money now from all the worst people.
Posted by: You are the stupid one | Oct 8, 2010 10:00:51 PM
The above comment is a joke. You want to talk about where the money is coming from... The people funding Denish's campaign are the same ones who funded Richardsons campaigns. Why do you think that is? Because they are all scared of their power. Also, how much dirty money has Denish been forced to return because one of her donors ended being part of the corruption and scandal in Santa Fe. Clearly, one candidate is taking money from the worst people. But it's not Susana Martinez.
Posted by: BGar | Oct 9, 2010 7:34:08 AM
BGar you offer pure BS with no documentation. Where Martinez gets her money has been documented by her own campaign reports and the bad people she is taking money from have had their filthy ways documented for years.
How come you didn't answer the question about the $450,000 plus the $500,000? You need to admit the truth about your incompetent candidate with not a single policy proposal of merit. She is a puppet for bad interests in Texas and there is no way around it.
Bob Perry is a crooked real estate developer. Read about him getting fined for his awful treatment of a senior couple:
"A jury has ordered Houston homebuilder Bob Perry to pay $51 million to a retirement-age Mansfield couple who fought for a decade over a defective house that Perry Homes refused to fix. Perry is the biggest campaign contributor in Texas and a major figure in tort reform championed by Gov. Rick Perry (no relation) to limit lawsuits and cap jury awards against business. Bob and Jane Cull say Perry wouldn't fix their house and so went to arbitration, where they won an $800,000 judgment. The homebuilder refused to pay.
He appealed for years through the court system to the Texas Supreme Court, which overturned two lower courts and sent the case back to district court in Fort Worth. Every member of the high court had each received contributions from Perry -- more than $260,000 from Perry, his family and his political committees."
http://trailblazersblog.dallasnews.com/archives/2010/03/political-moneyman-bob-perry-o.html
Have you asked her yet about her grandparents being illegal aliens?
Posted by: You are the stupid one | Oct 9, 2010 9:10:10 AM