| Main |
Tuesday, October 12, 2010
10/20: Rep. Mimi Stewart's We Can Do It Fundraiser with The Adobe Brothers

Here's why we need to keep Mimi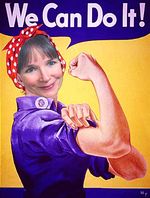 From Rep. Mimi Stewart:
Are you a New MexiCAN
or New MexiCAN'T?
Be a part of Mimi Stewart's We Can Do It! Fundraiser with the fabulous western swing band The Adobe Brothers!
No doubt it looks tough this November, but that's all the more reason to get your friends, family and neighbors calling, walking, and helping push Democrats out to vote.
We're committed and we're working!
I would be honored for you to join me for a FINAL fundraiser and learn how you can get involved in my re-election campaign these final few weeks:
We Can Do It Fundraiser!
Wednesday, October 20, 5:00 PM-7:00 PM
O'Niell's Pub, 4310 Central Ave. SE, Albuquerque
Music featuring The Adobe Brothers!
($25 suggested donation, ALL contributions appreciated!)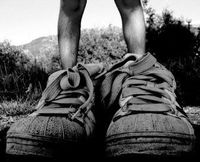 Don't Miss Mimi's Big Walk!
Walk Albuquerque's Gateway neighborhoods for Mimi! On Saturday, October 23rd, from 9:30 AM-12:30 PM. Meet at Mimi's house at 313 Moon NE.
Sign Up TODAY! Email Mimi at mstewart@osogrande.com or call Juan at 907-3788.
October 12, 2010 at 11:51 AM in 2010 NM Legislature Races, Events | Permalink
Comments
Post a comment