« Alamogordo Daily News Endorses Harry Teague for Congress in NM-02 | Main | VP Joe Biden in ABQ: Republicans are a Party of 'Repeal and Repeat' »
Thursday, September 30, 2010
Attorney General King Upholds SOS Herrera's Decision on Gubernatorial Write-In Candidate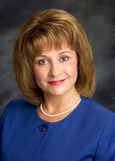 Today, New Mexico Secretary of State Mary Herrera's office released a letter to her from the office of Attorney General Gary King and written by Assistant Attorney General Tania Maestas that upholds the legality of the Secretary's decision to allow gubernatorial write-in candidate, Kenneth A. Gomez, on the November general election ballot. Gomez is a self-described tea party supporter from Bloomfield.
The letter said, in part:
Based on our examination of the relevant New Mexico constitutional, statutory and case law authorities, and on the information available to us at this time, we conclude that the ballots, as presented, are neither blatantly illegal nor unconstitutional. We further conclude that the New Mexico Constitution does not specifically prohibit the write-in gubernatorial candidate and that the Secretary of State has not done anything illegal.
Herrera's Republican opponent in the Secretary of State's election, Dianna Duran, and some of her supporters have been critical of Herrera's decision to allow Gomez to be a write-in candidate for governor because he hadn't indicated anyone to serve as his lieutenant governor to form a ticket. In New Mexico, candidates for lieutenant governor and governor run separate primary races and the winners of each of those form a ticket that is voted upon as a whole in the general election.
The AG's office had this to say about that aspect of Herrera's decision:
Article Y, Section 1 of the New Mexico Constitution states that "the governor and lieutenant governor shall be elected jointly by the casting by each voter of a single vote applicable to both offices." On its face, the current ballot is consistent with the constitutional requirements. The space for write-in candidates in the current ballot requires a single vote. It does not require voters to make two separate votes for governor and lieutenant governor, nor does it otherwise distinguish between the candidacies of the two offices. The ballot does not state the name of write-in candidates; it merely sets forth a blank line for purposes of writing in an individual's name.

... The Constitution does not contemplate or address an individual, like a write-in candidate, who becomes eligible to run for governor by means other than an election. Nevertheless, the Constitution does not, by its terms, prohibit a person from qualifying and running for governor as a write-in candidate without a corresponding write-in candidate for lieutenant governor. The Constitution provides a procedure for filling the vacancy in the office of lieutenant governor, should the necessity arise.
The letter from the AG's office also took the position that Gomez properly submitted his declaration of intent to be a write-in candidate and that Gomez met all the requirements for getting on the ballot:
The Secretary of State is required to certify a candidate who properly files a declaration of intent pursuant to Section 1-12-19.1(0) of the Election Code. Mr. Gomez timely filed his declaration of intent the day after the primary election, with all the required documentation. The provisions of the Election Code governing the certification of writein candidates do not differentiate between gubernatorial candidates and candidates for any other office in the general election. In particular, the statute is silent as to any additional requirements for the gubernatorial candidate, such as the need for a lieutenant governor candidate or the process for designating a lieutenant governor candidate.

Mr. Gomez has met all the statutory requirements for certification.
In a written statement accompanying the release of the AG's letter, Secretary of State Herrera reaffirmed the importance of citizens' right to vote for the candidate of their choice, saying, "A ban on write-in Governor Candidates directly disenfranchises an individual's right of association and political expression. I am working diligently to ensure there is no intimidation of voters or interference with the election."
September 30, 2010 at 11:55 PM in 2010 NM Governor's Race, 2010 NM Secretary of State Race, Legal Issues | Permalink
Comments
I would have thought that rather then crowing about this you would have given some consideration to the fact that an empty write-in position on the ballot means disaffected Democrats will be able to cast protest votes instead of voting for Diane Denish and her running mate Brian Colón - or a straight party ticket.
Posted by: Antonia Vigil | Oct 1, 2010 8:54:28 AM
This guy is a crazy tea party backer. Why would any Democrats vote for him? Write in candidates only get a thousand votes if that in NM. He won't make much difference either way.
Posted by: Esq. | Oct 1, 2010 9:03:58 AM
I don't think that Antonia was suggesting that Democrats would vote for Gomez, rather that since there are some who might chose to not cast their vote for Diane Denish (remember the undervote for John Kerry?), having a blank space on the ballot provides them with the means of avoiding a choice between Diane and the Republican candidate for Governor and an opportunity to cast a protest vote, perhaps for the likes of the perennial favorite Mickey Mouse - which could in fact effect the rest of our candidates.
Posted by: Sebastián Ruiz | Oct 1, 2010 12:21:38 PM
If people feel that way, they probably wouldn't vote anyway. The biggest problem in this cycle is that people are voting for Republicans as some sort of protest against Obama and the Congress where the GOP with a couple bad Dems has stopped or watered down anything of value. I wonder if they understand what it will mean for New Mexico if Martinez wins.
Protest in the streets but vote to keep NM out of the hands of Swiftboater Bob Perry who gave Martinez $450,000 and he will get his way.
Posted by: Old Dem | Oct 1, 2010 12:37:04 PM
It's hard for me to understand why any of you are celebrating since at this point in the election having the Attorney General look as if he's rushed in to prop up the Secretary of State is bound to take a toll on every Democratic candidate, most particularly Diane. Obviously the issue of this write-in candidacy is going to go to court, where no doubt the precedent established by the Supreme court in State ex rel. Chavez v. Evans, Secretary of State, No. 8746 79 N.M. 578 (1968) will be examined more closely then it seems to have been by the AG's staff - but no matter what the outcome of that might be this misstep is going to cost us dearly.
Posted by: Yellow dog | Oct 1, 2010 3:59:59 PM
Democrats always celebrate when a person's right to be on the ballot, or to vote, is upheld and protected. We have long seen how GOP operatives have fought to keep voter registration down, make false (and thoroughly disproved) claims of voter fraud and even try to intimidate legitimate voters.
The law is rather unclear so naturally a Democratic Sec. of State would interpret the rule to allow the most people to participate. With the GOP we know the goal is to keep ordinary people out of the process as much as possible.
What, nobody remember the Iglesias scandal and the phony "voter fraud" stuff the GOP was pushing?
Of course the AG had to make a quick decision-early voting starts Oct. 5. If it was the wrong decision the courts will fix it. In the meantime let's err on the side of allowing the guy to participate.
Posted by: Esq. | Oct 1, 2010 4:54:37 PM
I think it's useful for people to know that "Yellow dog," "Sebastián Ruiz" and "Antonia Vigil" are all the same person, or at least they are using the same computer to access the internet. Could be a GOP operative or just someone trying to pretend there are more people holding his or her opinion than there really are.
Posted by: barb | Oct 1, 2010 5:03:00 PM
"Democrats always celebrate when a person's right to be on the ballot, or to vote, is upheld and protected."
Obviously you know nothing about the Democrats' efforts to keep the Green Party off the ballot here in NM, as well as many other states. Third parties face numerous challenges and a plethora of different restrictive rules in most U.S. states. Here in NM we have a double petition requirement and the number of required petition signatures based on the number of votes a party's candidates for governor or president in the last election. We're always urged not to run for these offices so as to not "spoil" and "take votes away from the Democrats" who somehow "own" the votes of progressives. Nader is still blamed for Gore's loss, yet this is the legal barometer this state chooses to us and the only way we can try to qualify on the ballot of many states, much less get our message out, try to (and mostly get shut out of) participate in public debates, garner campaign funding, get on the tax forms so our supporters can contribute their $3, and so on.
This year the Greens were taken off the ballot and declared a non-party by the SoS, yet according to the SoS's own rules, she was supposed to have directed the County Clerks to notify by mail all registered Green voters of this fact, yet this was not done and in fact no official notification even went out to the party itself!!! Talk about guessing games! We currently have a lawsuit filed and in the judgement phase addressing this and other issues of ballot access here in NM. We voters deserve to have choices of candidates and ideas, and here in this case of Mr. Gomez, Mary Herrera seems to concur. But is it only because Mr. Gomez "threatens" the votes of a Republican challenger in this case??
Posted by: Michal | Oct 4, 2010 11:39:44 AM
Congratulations green party dreamers. You gave us George Bush for president and Gary Johnson for governor. All you have to do to get on the ballot is follow the rules but it doesn't seem you've got it together enough to do that. Buck up.
Posted by: Jan | Oct 4, 2010 2:42:14 PM