« 4/11: Brian Colón for Lt. Gov. Fundraiser, Burt's Tiki Lounge | Main | Governor's Council on Film and Media Industries Announces Town Hall Meeting in Albuquerque »
Wednesday, April 07, 2010
4/8: Denish to Announce Small Business and Rural Jobs Plan Via Statewide Virtual Town Hall, RSVP Now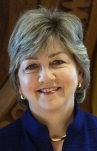 Democratic Gubernatorial candidate Diane Denish on Thursday will announce a small-business and rural jobs initiative via an innovative virtual WebEx town-hall that will be open and viewable by people across New Mexico. The announcement will be on Thursday, April 8, at 1:00 PM.
"I'm announcing my small business job creation plan through a virtual town hall for two reasons," Denish said in a written statement. "First, this innovative format allows us to reach small business owners in our rural communities and second, because I believe effective use of technology is key our state's future prosperity."
Denish's virtual town hall will originate from Albuquerque and will be viewable by invitees who have a computer with an Internet connection. See below the fold for information on how to register to participate in the Virtual Town Hall:
What: Diane Denish Small-Business and Rural Jobs Initiative Virtual Town Hall
When: Thursday at 1:00 PM
Where: The WebEx town hall will originate from the Contract Associates Conference Room -- 
800 20th Street Northwest, Albuquerque, NM
To join in to the Webcast remotely, You must first register.
Simply click on this link to register
You will then receive an approval email with the information to join the session on Thursday at 1:00 PM.
April 7, 2010 at 07:09 PM in 2010 NM Governor's Race, Business, Economy, Populism, Events, Jobs, Rural Issues, Web/Tech | Permalink
Comments