« Harry Montoya for Public Lands Commissioner Releases Endorsements | Main | Tonight: Celebrate International Women's Week at UNM SUB »
Thursday, March 11, 2010
Rep. Martin Heinrich Calls for Senate to End Silent Filibuster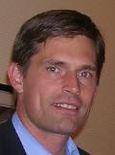 Keeping up the good fight! Rep. Martin Heinrich (NM-01) today announced that he has joined 33 of his colleagues in the House in sending a letter to Senate Majority Leader Harry Reid urging him to end a procedural practice that allows a minority of senators to easily block important legislation. Click to read the entire text of the letter.
According to Rep. Heinrich, there are currently 290 House-passed bills that are awaiting action in the Senate -- many of which are crucial pieces of legislation that will restore our financial institutions, reforms our health care system, rebuild our nation's infrastructure, end our dependence on foreign oil and put Americans back to work. By ending the procedural practice of allowing for a silent filibuster, a small group of obstructionist Senators who choose to block essential pieces of legislation will be forced to do so in the public eye, and commit substantial time and effort to the process.
The letter states:
"The Congress has a choice between the failed policies of the past -- tax breaks for the rich, deregulation of Wall Street and letting CEOs control health care -- and the change this country truly deserves. If any Senator chooses to filibuster efforts to create jobs, crack down on Wall Street, and fix our broken health care system, then they must make that choice in full view of the American people and commit the time and effort required for such a procedure."
Click to see our previous posts on the filibuster.
March 11, 2010 at 01:16 PM in Filibuster, Government, Rep. Martin Heinrich (NM-01) | Permalink
Comments
This sounds like the kind of representation that we keep dreaming about. I hope many people see this and thank Representative Heinrich for his courage and strength on this issue.
Terry Riley
Posted by: Terry Riley | Mar 11, 2010 2:18:07 PM