« 1/23: Grand Opening, Organizing for America State Office in Albuquerque | Main | Rep. Harry Teague Cosponsors Bill to Create Small Business Lending Program from Wall Street Bonuses »
Thursday, January 14, 2010
Santa Fe's Mayor Coss Endorsed by Two Prominent Environmental Groups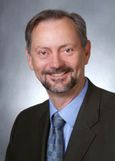 Conservation Voters New Mexico and the Sierra Club, both prominent environmental advocacy organizations in Santa Fe and statewide, endorsed Mayor David Coss today. His reelection campaign said the endorsements underscore Coss' strong and steady record on sustainability and environmental issues.
"Mayor David Coss continues to be a champion for protecting the Santa Fe River and has worked to sustain Santa Fe's water and clean energy future by tackling climate change at the local level," said Sandy Buffett, Executive Director of CVNM, in a statement released today.
"I'm extremely honored by the support of CVNM and the Sierra Club," said Mayor Coss. "I am very proud of the work we've done to restore the Santa Fe River, retrofit local homes to ensure energy efficiency, and help create alternative energy options in our City. I'm passionate about these issues and feel good about the City's forward movement."
Among other notable environmental accomplishments, Mayor Coss has championed the efforts to restore the Santa Fe River. The River, once on the verge of dying, now has a dedicated water flow from Memorial Day to Labor Day. Additionally Mayor Coss supports alternative forms of solar energy to decrease electric bills, reduce the city's carbon footprint, and help local business and home-owners to use solar energy.
"Mayor Coss has a proven track record on the issues environmentalists care about most such as the living river and energy sustainability," said David Van Winkle, Sierra Club Chair of the Northern Group. "We proudly endorse the Mayor and instill our faith for another four years."
Ten Environmental Accomplishments in Coss' First Term:
Brought the Santa Fe River to life by dedicating water to the river from Memorial Day to Labor Day. Set aside part of its water rights to create a living river. Cleaned and restored the river bed.
Converted the city's residential building code to a "green building code," the strongest in the country.
Built our LEED Gold Certified Community Convention Center on time and under budget. As of August, the Center has already been booked for 44 out of 52 weekends in 2010. 23 national conventions and events alone will bring more than 20,000 visitors to our city.
Formed a partnership with ¡YouthWorks! to help create jobs, clean up, plant, and stabilize the Santa Fe River and to weatherize individual homes. ¡YouthWorks! has helped over 100 young Santa Feans transform their lives.
Supported and implemented City policies which have resulted in Santa Fe using less water than in 1994.
Became the first U.S. city to formally adopt the 2030 Architecture Challenge, which sets timelines for buildings to be carbon-neutral by 2030. This means no fossil fuels will be used to heat, cool, or light City buildings by 2030.
Established a City "Green Team" and refocused the Sustainable Santa Fe Commission to work on a solar access bill and a Sustainable Santa Fe plan.
Signed contracts with SunEdison for 1.8 megawatts of solar electricity for the City. This will immediately lower the City's electricity costs and reduce the City's carbon footprint by 5%.
Increased recycling to weekly pickup two years ago. About 100 tons more materials were recycled monthly in 2008 than in 2007. Completed automated garbage collection for 24,000 homes.
Built the first new walking and biking trails within the City in a decade. The City is currently using another $10 million to build walking and biking trails, including the Santa Fe River Trail from downtown to Frenchy's Park.
January 14, 2010 at 11:18 AM in 2010 Santa Fe Municipal Election, Environment | Permalink
Comments