« Santa Fe County Dems to Host District 1 County Commission Forum | Main | Sisi Miranda Touts Experience, Honesty, Integrity at Campaign Kickoff for BernCo Sheriff »
Monday, February 01, 2010
Guest Blog by PRC Commissioner Jason Marks: Anti-Consumer Qwest Legislation is Back!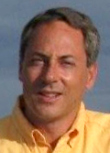 This is a guest blog by Jason Marks, who is serving his second term representing District 1 on the New Mexico Public Regulation Commission (PRC).
In the 2009, two bills sponsored by Qwest were narrowly defeated by pro-consumer legislators. Unfortunately, they're back. As discussed below, SB 37 is a fast-track to complete deregulation of Qwest prices, service quality, and in-state investments. HB 107 is a cleverly disguised, unjustified rate increase for Qwest, Windstream, and the rural monopoly telephone companies.
At a time when our Legislature faces tremendous challenges with the budget shortfall, and when far too many New Mexico citizens and business are suffering from unemployment and recession, it might be hard to believe that our legislators would have the nerve to do special favors for a large, out-of-state telecom corporation -- and to make you pay for it. But that's the way it works in Santa Fe, where bills like this are shepherded through committees by well-paid and well-connected lobbyists, and kept out of the public's view. Both bills were supported by interim committees, and SB 37 has already passed it's first committee in the Senate.
Let your state senator and representive know you are watching and that you oppose Qwest's anti-consumer bills.
SB 37 – Removing certain telecommunications rates from the PRC's jurisdiction - aka Qwest DEREGULATION (Sponsor: Carlos Cisneros)
This year's version of Qwest's deregulation bill will automatically result in complete deregulation of Qwest throughout New Mexico if the company demonstrates sufficient competition in just 50% of the state. Not only would the PRC lose the ability to regulate Qwest's prices, the Commission would no longer be able to set or enforce ANY service quality or customer service standards or require any Qwest investments in New Mexico infrastructure. Even if Qwest couldn't prove effective competion in 50% of its "wire centers," it would still qualify for complete deregulation if it lost 33% of its lines.
The biggest risk here is to rural areas, which are likely to stay Qwest monopolies, regardless of how competitive markets get in Albuquerque and other metro areas like Las Cruces. If SB 37 becomes law, there is nothing to stop the company from drastically reducing its commitment to service quality and investment in the non-competitive areas. Service and investment deficits could also affect many parts of Albuquerque that are less affluent or harder to serve due to network topography. The company's past conduct unfortunately shows that it has short-changed New Mexico on service quality and investment when left to its own choices. (I am referring to the $220 million investment shortfall under the first AFOR plan, and over $30 million in customer credits the PRC ordered for service quality deficiencies during my first term on the PRC.)
Statewide pricing and competitive forces in Albuquerque should prevent extreme price gouging; however, my expectation is that deregulation will result in significant price increases for some services, such as basic residential service, and some small business services. Parts of SB 37 updating the criteria the Commission uses in determining the extent of competition to explicitly include an analysis of cell phones and other technologies are reasonable changes to law, but even here, Qwest has also proposed a line-loss based trigger for deregulation that is unwarranted and could lead to significant harm to consumers.
Absent this bill, the PRC will continue to manage the evolution of the regulatory burdens on Qwest in a manner proportionate to the actual competitive status of each geographic and service-based market. The PRC understands that Qwest faces growing competition and has already granted it significant flexibility to reduce prices.
HB 107 – Recovery of Relocation Costs From Telephone Customers (Sponsor: Bobby Gonzales)
This bill allows Qwest and other regulated telephone companies to impose a surcharge on customers' bills to recover costs of relocating lines and other infrastructure due to road construction projects. While this sounds somewhat reasonable on the surface, in fact this bill is nothing more than an unjustified rate increase for Qwest, Windstream, and other monopoly telephone companies.
Basically, these costs are already reflected in Qwest's current rates, as was acknowledged by a Qwest witness in in cross-examination under oath during a recent PRC hearing (Case 09-00094, Transcript of July, 8, 2009 Public Hearing at p. 109.) Moreover, in 2000, Qwest and Windstream, chose to stop having their rates set based on their costs. Instead, we have "alternative forms of regulation" (AFOR) plans. Since 2000, Qwest has dramatically reduced many of its costs; for example, it has unfortunately laid off a huge part of its New Mexico workforce. Because we now have price regulation, not cost regulation, Qwest has not shared any of these cost reductions with customers -- in fact, rates are going up. Now, they want to get a special surcharge so customers will (double) pay this one category of costs, without the PRC considering how their overall costs have changed.
The rate riders permitted by this bill are nothing more than an unjustified rate increase for Qwest, Windstream, and the smaller phone companies. For Windstream and the smaller companies, especially, the rate impacts could be significant even with the proposed annual cap. Although the PRC would be able to modify how the surcharge was imposed (for example, over how many months the costs were spread), if HB 107 is passed, the PRC will not be able to say no or reduce the amount of the telephone company's request below the company's actual cost. The PRC rejected the concept of a separate relocation cost recover rider for Qwest in its recent AFOR case based on the applicable facts and the law. Now Qwest is trying to go around the Commission and get the Legislature to give a rate increase they don't deserve.
Attorney General Gary King joins me in opposing these two pieces of Qwest legislation, as does AARP.
This is a guest blog by PRC Commisioner Jason Marks of Albuquerque. If you'd like to submit a piece for consideration as a guest blog, contact me by clicking on the Email Me link on the upper left-hand corner of the page.
February 1, 2010 at 12:07 AM in Corporatism, Guest Blogger, NM Legislature 2010, Regulation, Telecommunications | Permalink
Comments
Isn't it unconstitutional for the legislature to take away the PRC's regulatory aurhority?
Cisneros (the SB 37 sponsor) is a DINO who voted against SB12 last year, but I'm suprised at Bobby Gonzlaes.
Posted by: Ellen Wedum | Feb 1, 2010 7:52:55 AM
Yikes! Thanks Jason! What are consumers going to do without you on the PRC??
Posted by: Proud Democrat | Feb 1, 2010 9:44:16 AM
As a candiate for the PRC running on public money, these types of moves by these telecoms are egregious. the Legislature is trying to salve a 500 million dollar short fall by cutting back state employees and adding gross receipts tax. This is not the time to give Quest and others a blank check. Please do let your legislators know this is a very bad idea.
Posted by: Stephanie DuBois | Feb 1, 2010 11:43:20 AM
I can't believe they're trying this AGAIN. Good job getting us the information, Mr. Marks. We should all be contacting our lawmakers on this one!
Posted by: Sean | Feb 1, 2010 12:30:39 PM
Thank you Commissioner--and Democracy for NM. Shame on those legislators.
Posted by: Peter | Feb 1, 2010 1:13:42 PM
I called all nine of my legislators today, 6 Reps and 3 Senators. A couple of the secetaries that I knew were not aware of the bills that Jason referred to. I also called Sen Garcia and John Arthur Smith. We all really need to call our legislators and stop this back door deal. The PRC is the regulatory agency. It sounds like to me, if mommy won't give me a cookie, I'll go ask daddy.And the public, the consumer suffers.
Posted by: Stephanie DuBois | Feb 1, 2010 7:55:13 PM
As has been stated it is
Regulation by Legislation.
Posted by: Warren | Feb 4, 2010 2:46:38 PM