Friday, May 28, 2010
Guest Blog by PRC Candidate Hank Hughes: PNM Shows We Need a Strong PRC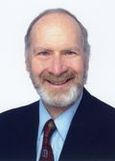 This is a guest blog by Hank Hughes, who is a candidate in the Democratic primary for NM Public Regulation Commission (PRC) in District 4.
The recent announcement by PNM that they are about to ask the Public Regulation Commission to approve another big rate hike underscores the importance of having commissioners on the PRC who will stand up for consumers. My first reaction is that it takes a lot of gall to ask for a second big rate increase during the biggest recession since the great depression.
No doubt PNM will have calculations to back up their rate hike, but it is the job of the PRC to analyze the numbers and decide what is fair. I am running for a seat on the PRC because I want to examine every rate increase request with a fine tooth comb in order to get a better deal for consumers while being fair to the regulated industries.
For starters I would say that it is not fair for PNM to be awarding six figure bonuses to their top executives, as was recently done, while most of their customers are suffering through the recession. We should not be raising rates on people who are unemployed or who just got a pay cut in order to fund bonuses. It is also unfair for PNM to ask that residential customers pay the biggest share of a rate increase while large industries get away with no increase, as was done in the last rate increase just a few months ago.
With four of the five current commissioners under ethical clouds, the PRC has been mostly asleep at the wheel when it comes to getting a good deal for New Mexicans. It was only the vocal public outrage over Blue Cross and Blue Shield's plan to raise insurance premiums by over 25% that partially awoke the distracted commissioners to belated action. It turns out that the PRC has been approving large increases for health insurers for the past six years with very little scrutiny.
Of the four people running in PRC District 4 to replace disgraced Commissioner Carol Sloan, I am the only one that has the combination of deep compassion for consumers and the educational and work background to be able to figure out how to get a better deal. My engineering degree and my work on financing complex affordable housing projects will give me the basis for unraveling rate cases to find ways to keep rates low. My 20 years of experience working with homeless people keeps me attuned to the needs of the many New Mexicans who struggle everyday to make ends meet. I would really appreciate your vote in the Democratic primary on June 1.
This is a guest blog by Hank Hughes. To see our other posts about PRC races, visit our archive. If you'd like to submit a piece for consideration as a guest blog, contact me by clicking on the Email Me link at the upper left-hand corner of the page.
May 28, 2010 at 01:52 PM in 2010 NM PRC Races, Energy, Guest Blogger | Permalink | Comments (0)
Saturday, May 08, 2010
Dem PRC District 2 Candidate Stephanie DuBois Airs First Radio Ad

From the Stephanie L.DuBois campaign for Public Regulation Commission District 2 (Democrat):
The campaign wants you to know that Stephanie has started airing radio ads, first in Alamogordo on KRSY. Ads in the Las Cruces area on KVLV will start soon. Ads can also be heard in Ruidoso on KRUI and on the east side on KBIM. Ads will also air in Roswell, Artesia, Hobbs and Carlsbad staring in the next few days.
Click to listen to the ad (mp3):
The campaign is excited about getting our message out to the voters. Stephanie cares about the people in the district, which includes 14 counties. That is why she chose to run on public money. Stephanie has no ties to big utility companies and public money allows her to be an independent voice for the consumer.
The PRC is the most powerful commission in the state. It's more powerful than the state legislature because it only takes a majority of 5 to raise your utility bills.
The PRC regulates electricity,telephone, all insurances, gas and oil pipelines and private water wells. Other entities that come under the PRC's review include the Fire Marshall's office, the regulation of taxi cabs, limousines, trucking and wrecker services.
Stephanie's background is as a businesswoman and a former manager of the Deming-Luna County Chamber of Commerce. In addition, she has devoted many hours to volunteerism as a mediator for Magistrate Court, as a volunteer radio host and as a member of many non-profit organizations. This experience has given Stephanie a clear understanding of the needs of the people in her community and the importance of being elected to a position that requires her to show up for work to represent the people who elect her and pay her the salary that goes with the job.
Stephanie DuBois is unopposed in the District 2 Democratic primary, but in the general will face the winner of the Republican primary -- either Patrick Lyons or Bob Corn.
If you'd like to learn more or volunteer for the campaign, contact Stephanie at docdubois@aol.com or 575-430-1640. Also see this previous post about Stephanie's candidacy.
May 8, 2010 at 01:08 PM in 2010 NM PRC Races | Permalink | Comments (0)
Thursday, May 06, 2010
Santa Fe Mayor David Coss Endorses Hank Hughes for PRC District 4

Santa Fe Mayor David Coss has announced his support for longtime homeless advocate Hank Hughes in his Democratic primary bid for the District 4 Public Regulation Commission (PRC) seat. Through his work on homeless issues as Executive Director of both St. Elizabeth's Shelter and the New Mexico Coalition to End Homelessness (NMCEH), Hughes and Mayor Coss have worked together to develop more housing and services for homeless people in Santa Fe. Most recently they helped Youth Shelters and Family Services open a new transitional living center for 10 homeless youth, according to a statement released by the campaign.
"I have known Hank and his wife Bonney for over 20 years and I admire their persistence and effectiveness in advocating for working families in our state. Hank would be a breath of fresh air at the PRC," Coss said in a written statement.
In his role as affordable housing developer Hughes was project manager of the Chuska Apartments -- 30 energy efficient, affordable housing units for families in Gallup. Through this partnership with the Supportive Housing Coalition of New Mexico, Hughes was part of the team that recently opened 14 apartments for people with severe mental health disabilities in Las Vegas.
"Hank's work on behalf of homeless families speaks for itself. Through his work, families are now in affordable, efficient homes. And he's even created new green jobs for contractors in Santa Fe, Gallup and Las Vegas," said Coss.
Today's announcement comes on the heels of reports of several other high-profile endorsements for Hughes from elected officials and organizations including:
• Senator Dede Feldman
• Representative Moe Maestas
• Santa Fe City Councilor Rosemary Romero
• Santa Fe City Councilor Rebecca Wurzberger
• Santa Fe City Councilor Chris Calvert
• Santa Fe County Commissioner Liz Stefanics
• Sierra Club, Rio Grande Chapter
• Conservation Voters Action Fund
"I am honored to have received the endorsement of Mayor Coss. I am campaigning to restore the PRC to the oversight agency it was intended to be. Together, we can ensure that we are creating new green jobs in our state while keeping utility, telephone and insurance rates fair for consumers," Hughes said.
May 6, 2010 at 12:32 AM in 2010 NM PRC Races, Santa Fe | Permalink | Comments (1)
Wednesday, May 05, 2010
Video: PRC Candidate Andrew Leo Lopez Says El Dorado Residents Don't Vote for Candidates Named 'Lopez'
Andrew Leo Lopez, a Democratic primary candidate for the New Mexico Public Regulation Commission (PRC) in District 4, appeared at a candidate forum hosted by the Democratic Party of Santa Fe County in El Dorado last night. The video clip above shows him apologizing for being late to the event, and then making a remark suggesting that El Dorado residents don't vote for Hispanic candidates:
I'm interested in being here for a number of reasons, um, quite frankly, the history of voting for people named 'Lopez' in the El Dorado area is not very good. So I wanted to come over here and look you guys in the eye and say, hey, it's about time you change your ways and vote for somebody who is not only qualified, but super-qualified, and prepared to take this position.
We know that, after the forum, Lopez responded to an email invitation to a fundraising event from the Dennis W. Montoya campaign for Appeals Court Judge. Lopez replied to everyone who had received the invitation, not just the sender, and expanded on this theme about El Dorado residents. According to a post on New Mexico Politics Net, Lopez made this statement in the email:
Forum was at a very affluent community called El Dorado in Santa Fe County. Bluntly, told the bigoted Anglos that I wanted them to now change their disinclination to vote for Hispanic candidates beginning today.
When asked about this statement, Lopez stood by his characterization of the Anglos in El Dorado. However, it was pointed out in the New Mexico Politics Net post that El Dorado residents have, indeed, voted in significant numbers for Hispanic candidates in both the NM-03 Congressional primary and general elections in 2008, and elected two Hispanic members to the homeowners association board.
My Take
So why would Andrew Leo Lopez be making such statements? Sometimes deeply held perceptions and fears -- whether based in fact or not -- can be powerful indeed. Whatever the reason, it's disturbing when a Democrat speaking to a Democratic audience feels the need to voice an accusation of the type made by Lopez.
This is especially true at a time like this when I believe we have all been heartened by so many New Mexico Democrats of both Anglo and Hispanic ethnicity standing united against the ghastly immigration law enacted recently in Arizona that reeks of racial and ethnic profiling. I'm a Democrat primarily because I believe in equality for all under the law, in education, in health care, in economic opportunity, in everything. These are the core values of the Democratic Party. Not all Democrats live up to the promise of these values at all times, but I do believe most of us strive to do so. That's why it hurts me personally when I hear someone like Mr. Lopez insisting that he doesn't feel welcome among certain Anglo elements of the Party.
Obviously, I'm not Hispanic so I don't understand what that means from the inside out. However, I can say that I have communicated with and gathered with and worked with New Mexico Democrats of all stripes -- from left to right and everything in between -- whether Anglo, Hispanic, African-American, Native American and gay-lesbian-straight-bi or trans, in many areas of the state. And I can say that, in my experience, I just haven't encountered much of the kind of knee-jerk prejudice against Hispanics that Mr. Lopez insists he sees in Anglos in El Dorado. Especially now, when we have an African-American President and a Latino Supreme Court Justice, and pretty much every Dem I've encountered is proud as hell about that.
I don't hear people discussing who they plan to vote for based on their ethnic backgrounds. I do hear a lot of analysis about records, positions, leadership qualities and honesty. Of course prejudices of all kinds are present in any group of people, but I truly believe that most Democrats are dead-set against judging people by the color of their skin or the inflections of their speech.
Bottom line: I wish Mr. Lopez had approached the forum attendees with an open mind, concentrating on convincing them of his qualifications as a Democrat. I don't think that accusing them of being biased at the outset attracted many new supporters. Just my two cents.
PRC District 4 covers Eldorado and other parts of Santa Fe County, as well as parts of Bernalillo County and northern and western parts of the state. Besides Andrew Leo Lopez, the other Democratic primary contestants are Theresa Becenti-Aguilar, George J. Galanis and Hank Hughes. The current Commissioner, Carol Sloan, has been disqualified from running again. Gary J. Montoya is the Republican candidate in the District.
May 5, 2010 at 11:19 PM in 2010 NM PRC Races, Democratic Party, Hispanic Issues, Minority Issues | Permalink | Comments (6)
Thursday, April 29, 2010
5/4: Santa Fe County Dems Host PRC District 4 Candidate Forum in El Dorado
From the Democratic Party of Santa Fe County:
The Santa Fe County Democratic Party is hosting a forum for Democratic candidates for New Mexico Public Regulation Commission District 4, the seat currently held by Carol Sloan.
Three of the four candidates are scheduled to attend the forum, which will be held in the Exhibit Space in La Tienda, 7 Caliente Road, at 6:30 PM on Tuesday, May 4.Hank Huges, Andrew Lopez and George Galanis have confirmed they plan to attend.
PRC District 4 covers Eldorado and other parts of Santa Fe County, as well as parts of Bernalillo County and northern and western parts of the state.
April 29, 2010 at 05:27 PM in 2010 NM PRC Races, Democratic Party, Events | Permalink | Comments (0)
Relevant Experience: Sierra Club Endorses Hank Hughes for Public Regulation Commission, District 4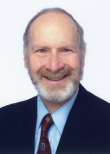 The Rio Grande Chapter of the Sierra Club is endorsing Hank Hughes for Public Regulation Commission, District 4. Susan Martin, Chapter Political Chair talks about Hank's background in a statement released today.
"Hank Hughes is currently the Executive Director of the NM Coalition to End Homelessness, that has been developing green affordable housing in communities around New Mexico. Hank has also been a Water Resource Specialist at the Cornell Center for Environmental Research, where he assisted communities in New York State experiencing actual or potential ground water contamination problems. He holds a Master's of Environmental Systems Engineering from Cornell University. His varied career in environmental research, nonprofit administration, housing development and legislative advocacy has given him a lot of relevant experience to draw on for work on the PRC. Equally important is the fact that his career demonstrates his commitment to the environment and to people in need."
"Along with our endorsement comes the on-the-ground support of our members in political campaigns for environmentally aware and proven candidates," Martin concluded.
For a complete update on the Chapter's political endorsements, please visit their new website.
Hank Hughes is running in the Democratic primary against Andrew Leo Lopez, George J. Galanis and Theresa Becenti-Aguilar. Carol Sloan, a Democrat who currently serves District 4 on the PRC, has been disqualified and will not appear on the ballot. Gary J. Montoya is the lone Republican in the race.
April 29, 2010 at 11:38 AM in 2010 NM PRC Races, Energy, Environment | Permalink | Comments (0)
Wednesday, April 28, 2010
True Reformer: Sierra Club Endorses Bill McCamley for Public Regulation Commission, District 5

The Rio Grande Chapter of the Sierra Club has endorsed the candidacy of Bill McCamley for his bid in the 2010 general election for Public Regulation Commission, District 5. Bill McCamley is unopposed in the June Democratic primary.
A statement released by the group today said McCamley's emphasis on clean government, ethics reform, health care reform, and promotion of renewable energy to replace our dependence on fossil fuels, have earned him the title as a "true reformer."
Graduating from NMSU with a BA in Government and earning a Master's in Public Policy from Harvard University, McCamley has been well suited to the many posts he has held in Doña Ana County and southern New Mexico and a potential seat on the Public Regulation Commission, according to the group. McCamley is a former Commission Chairman for the Doña Ana County Commission, a Local Development Coordinator, and Executive Director for New Mexico Rural Development Response Council.
Unfortunately the current PRC has been fraught with ethical lapses and a new direction is needed to stand up to large corporations and protect people from high rates and bad services. The Rio Grande Chapter believes that Bill McCamley is the right candidate to change the direction of the PRC and that he will be one of those leaders in the commission to set high standards and promote ethical leadership. His priorities in creating green jobs, low rates to customers, public safety, ethics reform, and most important, making New Mexico the center of clean energy through renewable energy and energy conservation are our Sierra Club priorities as well.
Established in 1892, the Sierra Club is the nation's oldest and largest environmental membership organization. With our roughly 7,500 politically active members, our endorsement is widely sought by candidates for elected positions across the state.
Review the Chapter's political endorsements for selected primaries and the general election as they are posted on its new web site: http://nmsierraclub.org/political.
April 28, 2010 at 09:25 PM in 2010 NM PRC Races, Energy, Environment, Ethics & Campaign Reform, Green Economy | Permalink | Comments (2)
Thursday, April 08, 2010
Diane Denish and DPNM Call for Immediate Resignation of PRC Member Carol Sloan
Gubernatorial candidate Diane Denish and Democratic Party of New Mexico Chairman Javier Gonzales today called for the immediate resignation of Carol Sloan from the Public Regulation Commission after a Gallup jury found Sloan guilty of two felony charges. Earlier today Sloan convicted for aggravated battery and aggravated burglary.
"Public office is a public trust and Ms. Sloan has violated that trust," Denish said. "Therefore, I call on her to immediately resign her seat on the Public Regulation Commission."
"I have called for Ms. Sloan's immediate resignation from the PRC," said Chairman Gonzales. "Ms. Sloan's actions are appalling, unacceptable and will not be tolerated by Democrats or anyone else in New Mexico. The Democratic Party of New Mexico expects all elected officials to abide by a higher standard and work to move our state forward."
By law, Sloan can serve out her current term in District 4 unless she is impeached. However, she cannot run for reelection.
April 8, 2010 at 05:29 PM in 2010 NM PRC Races, Democratic Party, Diane Denish, Justice | Permalink | Comments (4)
Tuesday, April 06, 2010
PRC Candidate Hank Hughes Criticizes PRC Vote to Increase Utility Rates
The Public Regulation Commission (PRC) on a 4-1 vote approved a PNM rate increase that went into effect April 1, 2010. Commissioner Jason Marks was the lone vote in opposition to the rate increase, citing its unfair distribution of the costs. The rate hike would impact residential users only.
Four of the five PRC commissioners, including District 4 incumbent Carol Sloan, voted in favor of this rate increase that singled-out residential users. The complex rules that govern the PRC have caused some, like candidate Hank Hughes, to call for increased transparency for consumers. Hughes, a longtime community advocate who is challenging Sloan in the Democratic primary for District 4, is highly critical of the PRC vote to increase utility rates.
"Common sense says that the burden for rate increases should be shouldered by all users of electricity and not just those least likely to complain," said Hughes in a statement released yesterday. "District 4 Commissioner Carol Sloan, voted in favor of this rate increase without even attempting to negotiate a better deal for the people she is supposed to represent."
"I am currently running for the District 4, northwestern New Mexico seat on the PRC because everyday New Mexicans need another champion on the Commission who will stand up for their interests," Hughes continued. "If elected I will fight for the fair distribution of the cost of utilities."
Hank Hughes is a publicly financed candidate for PRC in District 4. Besides Hughes and the incumbent, Carol Sloan, three other candidates are also running in the Democratic primary.
April 6, 2010 at 11:07 AM in 2010 NM PRC Races, Energy | Permalink | Comments (1)
Tuesday, March 30, 2010
Bill McCamley to Focus on Job Creation, Alternative Energy and More in Run for Public Regulation Commission in District 5

Former Doña Ana County Commissioner Bill McCamley filed Tuesday, March 16th, to run in the Democratic primary for the Public Regulation Commission (PRC) in District 5. McCamley was the only person to qualify for the Democratic primary ballot and will be running unopposed in the primary election.
McCamley says he will focus on creating jobs by keeping utility rates low and enhancing the alternative energy sector, health insurance reform that keeps insurance companies accountable to their customers, and creating new ethics policies in the Commission to restore trust between the New Mexicans and the Commission.
"From utility bills to insurance costs, the issues that the PRC deals with hit everybody in the wallet," McCamley said in a statement released by his campaign. "In these tough economic times, we must both protect New Mexican families and do everything possible to create opportunities for jobs to flourish."
McCamley is also running as a publicly financed candidate.
"With all of the money involved in politics, and the sense that people in public office are bought off with campaign contributions, I felt that it was important to stay above that perception and let everybody know that the only interest I have is the public interest," McCamley said. "I hope that whoever my opponent is in the general election chooses this ethical route as well."
McCamley filed with more than 1,000 signatures from registered Democrats, and turned in 260 five-dollar contributions from voters across the 5th PRC District.
"I would like to thank these voters for their overwhelming support in this process, and I look forward to working hard for all of the people in Southwest New Mexico when I am elected," McCamley said.
PRC District 5 encompasses most of the southwest portion of the state. The District 5 seat has been held by Democrat Sandy Jones, who is now running for Commissioner of Public Lands. The GOP candidates for this position are former PRC member Tony Schaefer, Otero County Commissioner Doug Moore, Las Cruces businessman Jamie Estrada, former Dona Ana County Commissioner D. Kent Evans, Ben Hall of Ruidoso and Robert P. Maez.
The McCamley campaign website is www.billmccamley.com.
March 30, 2010 at 02:17 PM in 2010 NM PRC Races, Las Cruces | Permalink | Comments (1)
Tuesday, March 23, 2010
Stephanie DuBois Guest Blog: My PRC Campaign in District 2

This is a guest blog by Stephanie DuBois of Tularosa, a Democratic candidate for the New Mexico Public Regulation Commission (PRC) in District 2.
On March 16, 2010, I filed to run for the PRC seat in District 2 as a Democrat. Along with my petition signatures I turned in 208 of the required 178 five-dollar donations to qualify for public money. I ran for this position on public money four years ago. I defeated my Democratic opponent on public money, but I wasn't successful against the incumbent Republican, David King. I had much less money in the general than I had in the primary. But I did prove that public money can effect a competitive campaign.
I strongly believe that the best way a Commissioner can be independent in his or her decision making is to run a publicly financed campaign. A publicly funded candidate for elected office cannot take corporate, PAC or union contributions -- an important factor in running for a position on a regulatory body that oversees utility rates, insurance and the many other entities that this commission of five regulates.

At the Dona Ana County Democratic Convention
I support renewable energy as long as it is affordable. New Mexico could very well be the leader in all kinds of renewable energy. With the technology at Sandia and Los Alamos labs and New Mexico's sun and wind, our state will draw companies seeking to compete for alternatives ways to decrease our need for fossil fuels and oil. I also believe these innovations into alternative energy will create good-paying jobs that we must protect and not allow to be sent to other countries. We are no longer a manufacturing country, but renewable/alternative energy companies could bring manufacturing jobs back to New Mexico.
I look forward to working with all on the Commission. I especially look forward to working with those utility companies that have provided opportunities through fiber-optics extending communications, and our electric providers that bring the conveniences of life, not only to inner cities but to the rural areas where irrigation pumps are the life line for farmers and ranchers and for the overall economy of New Mexico.
As a citizen of New Mexico since 1978 -- living first in Deming for 12 years and now in Tularosa -- I have always volunteered my time to those communities in any capacity where needed. I will have an open door policy and will respond to the people's questions and inquiries.
I do want to thank all those who helped me get to this point and allowing me to be placed on the ballot. I want the public to know that I know right from wrong and I will be the best PRC commissioner that I can be.
If you'd like to learn more or volunteer for the campaign, contact me at docdubois@aol.com or 575-430-1640.
Stephanie DuBois will be uncontested on the June Democratic primary ballot. Current Land Commissioner, Patrick Lyons, and Robert Corn, a former judge in Roswell, are battling for the nomination on the Republican primary ballot. The District 2 seat is being vacated by Republican David King, who is term limited.
This is a guest blog by Stephanie DuBois. If you'd like to submit a piece for a guest blog, contact me by clicking on the Email Me link at the upper left-hand corner of the page.
March 23, 2010 at 11:00 AM in 2010 NM PRC Races, Guest Blogger | Permalink | Comments (3)
Thursday, March 18, 2010
Long-Time Community Advocate Hank Hughes Files as Publicly Financed District 4 PRC Candidate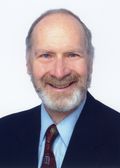 Hank Hughes, Executive Director of New Mexico Coalition to End Homelessness, filed qualifying contributions to become a publicly financed candidate in the Public Regulation Commission (PRC) District 4 race this week. Hughes showed significant community support for his campaign by filing 280 contributions of $5, well over the 206 required by the statute.
"As Commissioner, I will stand up to the special interests and make the PRC the consumer watchdog agency it was intended to be," Hughes said in a statement released by his campaign. "And as a clean-elections candidate I will be able to focus on the concerns of the people in my district rather than raising money from those with an interest in state government."
For over 18 years, Hughes has been an advocate for families across New Mexico. As an Executive Director of two successful homeless advocacy organizations, Hank Hughes has demonstrated the management skills it takes to reform the Public Regulation Commission in District 4, a statement from his campaign explained.
Through his work as a homeless advocate, Hank has fought for New Mexicans living in poverty. As Executive Director of the Coalition to End Homelessness, Hank has overseen the construction of dozens of environmentally friendly, affordable housing units throughout New Mexico.
Most recently opening the Chuska Apartments in Gallup, an award-winning 30-unit apartment community featuring innovative use of solar power for heating. The Chuska Apartments development contains 10 apartments for formerly homeless families. Hughes also was instrumental in developing 5 apartments for homeless youth that will open in Santa Fe in April 2010.
District 4 is composed of nine counties in central and northwestern New Mexico including Rio Arriba, Sandoval, Santa Fe, Bernalillo, Socorro, Cibola, McKinley, San Juan and Valencia. Click for map.
"The PRC regulates telecommunications, utilities and insurance rates in our state," Hughes said. "We are running a clean-election campaign to make this office into the transparent and ethical watchdog agency my district deserves."
To learn more about Hank Hughes or to get involved in the race, visit his campaign website.
Hank Hughes is currently executive director of the New Mexico Coalition to End Homelessness which he co-founded 2000. From 1991 to 2001 he was executive director of St. Elizabeth Shelter in Santa Fe. He has a Master of Engineering Degree in Environmental Systems Engineering from Cornell University and he worked at Cornell University at the Center for Environmental Research just after graduating. He has lived in New Mexico since 1985 with his wife Bonney. They have two sons.
March 18, 2010 at 11:27 AM in 2010 NM PRC Races | Permalink | Comments (1)