« Worldwide Climate Action Day 10/24: Four Events in ABQ | Main | Governor Bill Richardson to Host African American Education Solutions Summit »
Saturday, October 24, 2009
Teague to Join Rural Development Event in Tatum on Monday to Celebrate Loan for Expanded Broadband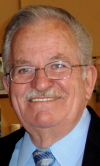 USDA Rural Development State Director Terry Brunner announced yesterday that Congressman Harry Teague will join him to celebrate the 60th anniversary of Rural Development's telecommunications program during a check presentation event for a loan to the LEACO Rural Telephone Cooperative at 10:00 AM on Monday, October 26th, at the Tatum Community Center, 508 East Ash.
In making the announcement Brunner said, "The $57.8 million dollar award to LEACO is representative of the 60 year commitment made to rural America by USDA Rural Development." Brunner added, "We've had a major impact on the everyday lives to the citizens of New Mexico. Over the past 60 years we've provided millions of dollars in loan and grants to build the infrastructure for communications, electricity and water and waste water systems in rural communities across New Mexico."
USDA's rural telephone loan program was established in 1949 to expand upon the Rural Electrification Administration's success in bringing electricity to rural America. As did the electrification program, the telephone program fueled economic growth for millions of rural families and businesses by providing connectivity as well as access to business and emergency services.
The telecommunications program anniversary will be commemorated with the commitment of a $57,827,000 loan being made to the LEACO Rural Telephone Cooperative based in Hobbs. "The loan funds will bring new and improved telecommunications services to rural residents in Lea County and in turn residents will have a state-of-the-art communications service which will promote business development, increase job opportunities and improve access to educational services," said Brunner.
The loan to LEACO is being made through the Rural Development Broadband Loan and Loan Guarantee Program, which provides low-interest loans to deploy broadband and telecommunications services to rural communities of 20,000 residents or less, with first priority going to areas without broadband.
Further information on the telecommunications program and other rural programs can be obtained by calling 505-761-4950 or by visiting USDA's web site at
www.rurdev.usda.gov
.
October 24, 2009 at 11:17 AM in Broadband, NM Congressional Delegation, Rep. Harry Teague (NM-02), Rural Issues, Telecommunications | Permalink
Comments
This is exactly the kind of thing Harry Teague needs to do for his rural constituents. Bring home the bacon (i.e. do good things for local communities), and the voters will forget all about that Pearce guy.
Good for you, Congressman! Keep going!
Posted by: Proud Democrat | Oct 24, 2009 4:02:38 PM
It's amazing to me how "popular" the USDA has become. I think it's wild that something like USDA's rural telephone loan program is now being used to expand internet access across the country. Until I started to provide the usda loan, I never really paid much attention to the USDA and what it actually does! http://tinyurl.com/yl5xv37
Posted by: john | Oct 30, 2009 10:35:59 AM