« Public Option Now: Watch Video, Call Congress, Pass It On | Main | NM Voices for Children: Congress Must Act Before New Mexicans Exhaust Jobless Benefits »
Tuesday, September 08, 2009
Rio Grande Chapter of Sierra Club Endorses Albuquerque City Councilor Isaac Benton for Re-Election in October Municipal Elections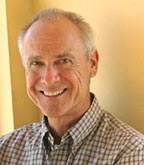 The local chapter of the Sierra Club, one of the most effective advocates for the environment, has publicly endorsed Isaac Benton for re-election to the Albuquerque City Council in District 3. The Rio Grande Chapter of the Sierra Club includes all of New Mexico and the part of west Texas due south of New Mexico. It is governed by an executive committee elected by its members. The Sierra Club has more than 2,000 members in Albuquerque.
The Rio Grande Chapter of the Sierra Club endorsed Councilor Benton because of his strong support of energy efficiency and climate change issues on the City Council, according to a statement released by the group. "I will continue to work towards making a significant difference for quality of life in Albuquerque, in the effort to combat global climate change, and for the conservation of our precious natural resources," said Councilor Isaac Benton.
Albuquerque Municipal Elections will be held on Tuesday, October 6, 2009 throughout the city of Albuquerque. Only voters registered within the Albuquerque city limits may vote on Tuesday, October 6, 2009, and only those registered in District 3 (see map) can vote to reelect Benton to the City Council.
Registered voters may vote through the mail by requesting an Absentee Ballot from the Albuquerque City Clerk's office. Also, Early Voting in-person at the Albuquerque City Clerk's office and three other locations will begin on Wednesday, September 16, 2009. The deadline to register to vote is TODAY, Tuesday, September 8, 2009. Polling Locations will be open from 7 AM to 7 PM on Election Day. For more information on Polling Locations, Voter Registration, Absentee Ballots, Early Voting or any other questions please contact the Albuquerque City Clerk at (505) 768-3030.
September 8, 2009 at 11:42 AM in 2009 Albuquerque City Council Races, Candidates & Races, City of Albuquerque, Environment | Permalink
Comments
"Early Vote in-person at the Albuquerque City Clerk's office will begin on Wednesday, September 30, 2009."
Where did that come from?
Here's the correct date from the City's website:

"Sept. 16 (Wed.) Early Voting. First day for in-person early voting at the City Clerk's office. (3-9-4 K NMSA)"
http://www.cabq.gov/clerk/documents/2009_council_election_calendar.pdf

They don't mention early voting at other locations (also starting the 16th) in this schedule, but they do elsewhere on the City Clerk's page:
http://www.cabq.gov/clerk/documents/early_voting_times_and_locations.pdf

Posted by: Michelle Meaders | Sep 8, 2009 4:07:40 PM
That's what the release said and I didn't check it. Doh! Fixed. Thanks!
Posted by: barb | Sep 8, 2009 5:05:54 PM
I'm a Sierra Club Member (but not for long) and would NEVER consider re-electing Ike Benton. Alan Armijo deserves the chance to serve District 3. Ike Benton has been a joke these last 4 years! He ran a NASTY campaign on no platform, when he was first elected. He's obviously on the side of architects, out-of-state developers, many of the 1,000 Friends, and other lobbying groups who give big money to his campaign.
He has only his special interests in mind and not that of the constituents of District 3. He's done NADA for us but encourage the over-development of Albuquerque to the City's detriment. Take a trip down Central, particularly EDO (East Downtown, and see all the vacant, unaffordable housing and retail space that he supported. Leave those projects for bigger cities like NY, LA, and Chicago, where in-fill is necessary.
The cost of oil and new fuel resources will dictate where people will migrate in the future. Let the free market do the work. We need to stop the likes of Benton and his special interest groups from destroying our fine City.
Thanks Mr. Armijo for "shunning" the Public Financing, unlike Ike Benton. There goes $30K down the drain, leaving the taxpayers to cover it. Mr. Armijo has my support because of the work he'll do for Albuquerque's citizens and concerns. I particularly like his stand on Parks and Open Space. I'm proud to be a Westerner!
I hope Mr. Armijo can be a positive force in bringing back constituent services to Albuquerque to replace those that support some of the City Councilors and their special interests. If you complain or ask a question of the current Council staff, they quickly become defensive, never answer your concern or question, and block your voice from being heard.
IT'S TIME FOR A CHANGE!

Posted by: Sam Mayer | Sep 22, 2009 1:51:20 PM