« Vote to Support Gila Conservation Coalition, Celebrate 25th Anniversary | Main | David Boies Eloquently Defends Marriage Equality; Some LGBT Legal Groups Grumble »
Monday, July 20, 2009
ABQ Councilor Ike Benton Needs Our Help on Re-Election Campaign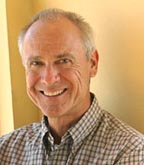 Albuquerque City Councilor Isaac "Ike" Benton is running for re-election in District 3. Ike currently serves as Council President. Last month, he was unanimously elected to serve as Chair of Rio Metro, the Regional Transit District Board, where he held the role of Vice Chair during the past two years. Councilor Benton, who served as Chair of the City's 21st Century Transportation Task Force in 2008, has been a leading advocate for providing comprehensive transit service ever since joining the City Council in 2005.
An architect by trade, Benton has also been heavily involved in legislation and other efforts related to issues like planning, zoning and sustainability. You can read about some of those here. And if you don't know much about Ike's background, be sure to read this. It's an interesting story.
As Councilor Benton explains in a new message to supporters, he is committed to open and ethical elections and has qualified for public campaign funding. Benton's challenger in the race, County Commissioner Alan Armijo, has decided not to pursue open and ethical financing. Instead, Armijo will have to depend on campaign donations from monied interests to conduct his campaign. You know what that can mean once a candidate gets into office.
According to Ike, he needs our help, not our money:
This campaign is not funded by the dollars of big-shot donors but rather the sweat and blood of the working families that I am honored to represent. I am not asking for your donations but for something much more precious: your time and energy. Our campaign doesn't have the cash coffers to hire a team of field mercenaries. We need our supporters to take the lead on contacting voters in the district, letting them know that with their support I will continue fighting for City Council District 3 neighborhoods and the best interests of the whole city for the next four years.
Join Us... There is Pizza in it for You! Please contact our campaign's Volunteer Coordinator and he will schedule you for an opportunity to help make phone calls, knock on doors, or help with our get-out-the vote effort during the week before the October 6th Albuquerque Municipal Election.
How to Sign Up to Volunteer. Call Peter Rice (Volunteer Coordinator): 559-0541 or Email: vote@benton4council.com.
Visit Councilor Benton's campaign website to learn more. You can also check out Benton's Facebook page and become a supporter.
July 20, 2009 at 12:24 PM in 2009 Albuquerque City Council Races, Environment, Ethics & Campaign Reform, Sprawl Development, Transportation | Permalink
Comments