« Help Stop Desert Rock Power Plant | Main | The Hill Reports Rep. Harry Teague Relishes Washington, New Job »
Wednesday, January 21, 2009
Rep. Luján Sends Inauguration Photos, Reports Meeting with Espanola Mariachi Band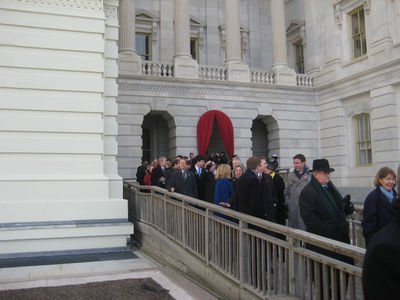 Entering Capitol enclosure. That's Rep. Harry Teague in line (in hat).
Rep. Ben Ray Luján reports the Obama Inauguration was exciting, though the cold was a bit much. He personally took the photos shown in this post and, from the looks of things, he had a terrific view of the proceedings.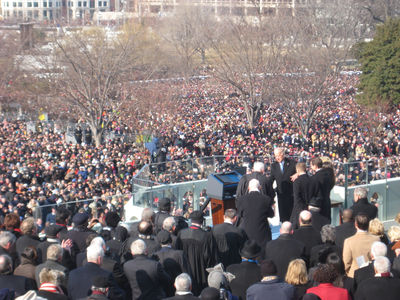 VP Biden gets sworn in.
Amidst all the festivities, Rep. Luján made time for a visit with the Espanola Valley High School mariachi band that marched in yesterday's inaugural parade at President Barack Obama's invitation.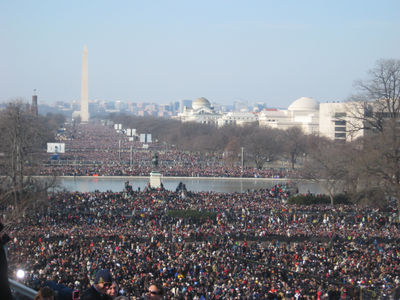 View of the Mall.
"It's exciting to visit with New Mexicans at this important time in our nation's history," said Luján. "The Espanola Valley High School mariachi band, Mariachi Sol del Valle, made Northern New Mexico proud. They caught President Obama's eye when he visited Espanola, and he invited them to march in the inaugural parade. It is an honor to meet with these talented young men and women from my district."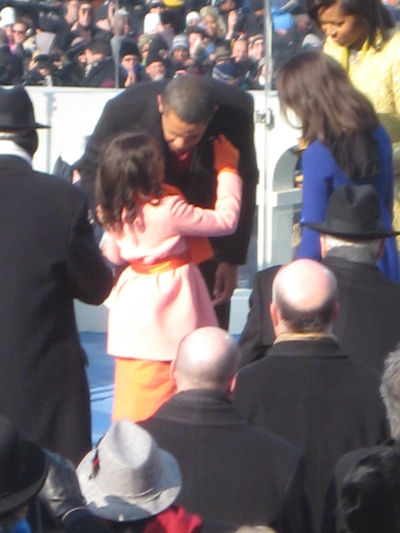 Obama and his family at inauguration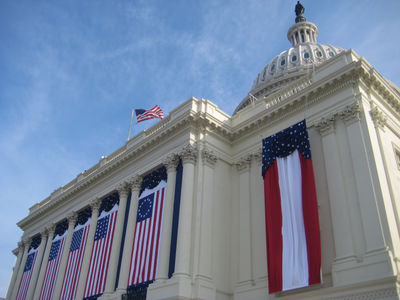 U.S. Capitol decked out
The band played for the President when he visited Espanola in 2008. Mariachi Sol del Valle was chosen from 1,400 applicants to be one of 80 bands to march in the parade. Rep. Luján provided parents and chaperones with tickets to the inauguration.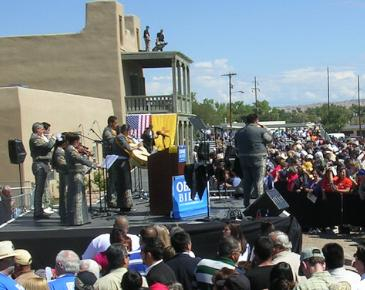 EVHS mariachi band at Obama rally last summer.
Click on photos for larger images. All photos by Ben Ray Lujan, except mariachi band by M.E. Broderick.
January 21, 2009 at 04:40 PM in NM Congressional Delegation, Obama Transition, Rep. Ben Ray Lujan (NM-03) | Permalink
Comments