« Sen.-Elect Tom Udall Opens Three Offices to Serve New Mexicans | Main | Today: City Councilor Michael Cadigan to Announce Candidacy for Albuquerque Mayor »
Monday, January 05, 2009
NM-02: Teague Appointed to Key Transportation and Infrastructure Committee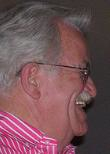 Today, a day before the new Congress is officially sworn in, House Leadership announced the appointment of incoming freshmen to House Committees. The steering panel gave one committee assignment to each of the 33 incoming freshmen Democrats. Many will get an additional committee slot. Representative-Elect Harry Teague (D, NM-02) was appointed to the influential Transportation and Infrastructure Committee, one of the most powerful Committees of the U.S. House of Representatives.
As a member of the influential Transportation and Infrastructure Committee Teague will work with the new Administration to improve infrastructure and create jobs in New Mexico. Representative-Elect Teague stated "I am honored to have been appointed to the Transportation Committee. We must have a voice for southern New Mexicans as we develop the economic recovery and infrastructure package that is so vital to the people of my district and to the health of our nation."
The Transportation and Infrastructure Committee's jurisdiction includes highways, bridges, public transportation, rail, aviation, ports, waterways, wastewater treatment facilities, and Federal buildings. The Committee should see significant action this year as the Obama administration seeks to implement wide-ranging and diverse infrastructure projects as part of its economic stimulus package.
Technorati tags: Harry Teague U.S. House House Committees New Mexico NM-02 Democratic Committee Assignments
January 5, 2009 at 10:20 PM in Economy, Populism, Government, NM Congressional Delegation, NM-02 Congressional Race 2008 | Permalink
Comments
Please let us readers in the 2nd CD know how to contact Harry Teague too when you get the info.
Posted by: Ellen Wedum | Jan 6, 2009 4:22:55 AM