« (Updated) Saturday: Richardson, Heinrich, Colón to Speak at South Valley Canvass Kickoff | Main | 10/16: Jill Cooper-Udall Invites You to Women in the Arts Event in Las Cruces »
Friday, October 10, 2008
Saturday: Gov. Richardson, Martin Heinrich and More to Attend Matanza in Valencia County to Support Rep. Berreras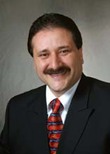 On Saturday, October 11, Governor Bill Richardson, Speaker Ben Lujan, Majority Leader Sen. Michael Sanchez, Rep. Elias Barela, and other local elected officials, as well as NM-01 Congressional candidate Martin Heinrich, will attend a community matanza and fundraiser for Representative Andrew Barreras' re-election bid in Valencia County. More than 250 people from the community are expected to attend.

Matanza for Rep. Andrew Barreras
Saturday, October 11 from 11 AM-2 PM
3555 State Highway 47, Peralta
"As a state legislator, Andrew has stayed true to the values and traditions of the people he represents. Even while he pushes hard for change in Santa Fe — to make sure we're looking at ways to create jobs and invest more in education and healthcare — his feet are always planted firmly in Valencia County," says Governor Bill Richardson.

Andrew Barreras was elected in 2006 to represent House District 7. He is a small businessman and active in his community and church. His family goes back many generations in Valencia County.
"Matanzas are a community celebration," says Andrew, "and given the concerns with what's happening to our economy I hope we can come together and reassure our community that we're working hard to make sure that our rural communities are getting the resources they need."

There will be door prizes, food and a jumper for the children. Community members will be asked to make a small donation to the event.

Andrew was elected in 2006 to represent House District 7. HD-7 covers the east part of Valencia County and runs from the Rio Grande on the west to the county line on the east. It encompasses Paralta, Tome, Adelino, Los Trujillos and Rio Communities.

Andrew's challenger is Republican Tim Lardner, President of New Mexico Travertine and Santa Fe Marble.
October 10, 2008 at 01:35 PM in 2008 NM State Legislature Races, Events, Local Politics | Permalink
Comments
Post a comment