« Must-See Film "Trouble the Water" Opens in Santa Fe on Friday | Main |
Thursday, October 30, 2008
NM Rep. Dan Silva Got Help with Legal Fees from GOP-Linked PAC
A story yesterday in the New Mexico Independent reported on expenditures by the New Mexico Turn Around PAC to the Dona Ana County Republican Party, as well as six Republican legislative candidates. The article also explained that the majority of donations to the PAC have come from "companies tied to the Yates family of southeastern New Mexico, which is the largest holder of oil and gas leases on federal land in the nation."
The PAC is supporting a number of Republican challengers to Democratic legislative candidates, including Kent Evans (vs. incumbent Jeff Steinborn, D-Las Cruces), Mike Tellez (vs. incumbent Andy Nunez, D-Hatch), Paula Papponi (open seat vs. Jack Thomas, D-Rio Rancho), Cathryn Brown (vs. incumbent John Heaton, D-Carlsbad), Tim Lardner (vs. incumbent Andrew Barreras, D-Tome) and Matt Rush (vs. Jose Campos, D-Santa Rosa). In fact, the majority of the funds raised by these Republican candidates has come from the New Mexico Turn Around PAC. The PAC has also given funds to the Bernalillo County Republican Party and Lisa Torraco, who's challenging incumbent Dem Kari Brandenburg for Bernalillo County District Attorney.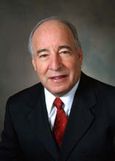 Dan Silva Gets PAC Money
Okay, it's not surprising that the Yates family and related oil and gas interests want to get rid of Democrats and replace them with Republicans who will be more likely to do their bidding with enthusiasm. But what is surprising is that none other than Rep. Dan Silva (right), a long-time Democratic incumbent defeated in the primary last June by challenger Eleanor Chavez, is apparently getting help with his legal fees from the New Mexico Turn Around PAC.
According to a campaign finance report (pdf) filed by the New Mexico Turn Around PAC on October 28, 2008, the PAC paid Rep. Dan Silva $5,000 for what it termed "assist w. legal fees." (See top of page 7 of the report.)
Questions
Why would Yates et al. be helping Rep. Dan Silva -- a Dem who's been ousted from his NM House seat in District 13 -- with his legal fees? Other than Silva, the PAC has donated funds only to Republicans. And why would Silva accept such support from a PAC that's working against fellow Democrats?
Also, does any of this tie in with Silva sharing confidential voter registration information with the New Mexico Republican Party that's being used to mount bogus "vote fraud" claims against ACORN?
It's a good guess that the "legal fees" referred to may be costs associated with Silva's suit seeking to overturn his defeat in the June Democratic primary election. Silva sued in conjunction with Shannon Robinson and James G. Taylor, who lost their NM Senate seats in the primary to reformers. The lawsuit alleges campaign finance fraud on the part of a number of local nonprofits. Shannon Robinson initially filed the case on behalf of himself and the two other lawmakers. (See two of my previous posts on the suit here and here.)
What's Going On?
So let's see. Silva seems to be helping the GOP by giving them copies of the voter registration forms of people who voted in the June Dem primary. Silva lost his seat in that primary and is mounting a lawsuit to overturn the results. Silva may well have gotten the registration forms from his legal counsel in the case, who has no doubt been searching about for evidence related to House District 13 to use in the suit. A Republican-dominated PAC then gives Silva $5,000 to help with legal fees of some sort.
What kind of Democrat would accept such help, and why? Sure seems like Silva is buddy-buddy with the New Mexico GOP and its big donors -- and is more than amenable to helping them go after a community organization that registers low-income and minority voters with fake claims of "vote fraud." I guess a $5,000 "donation" from a PAC tied to Republicans helps, even if it's a PAC that's trying to bring down Dem legislators in November. Rep. Silva, have you no shame, sir?
Technorati tags:
October 30, 2008 at 03:56 PM in 2008 General Election Voting, 2008 NM State Legislature Races, Election Reform & Voting, Ethics & Campaign Reform, Republican Party | Permalink
Comments
Post a comment