« Tonight on New Mexico In Focus: Legislative Session Wrap-Up | Main | Auditor Balderas Meets with Czech Republic Delegation to Discuss Transparency and Ethics in Democracy »
Friday, February 15, 2008
Saturday: Insight New Mexico Radio's Legislative Wrap-Up
From Insight New Mexico:
The lastest installment of Insight New Mexico airs on Albuquerque's Progressive Talk Radio 1350 AM from Noon to 1:00 PM on Saturday, February 9. Cohosted by Heather Brewer and Javier Benavidez and produced by Suzanne Prescott. You can call in live during the show with your questions and comments at 338-4090. This week's show: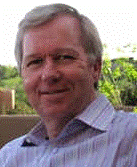 Joe Monahan will be with us to wrap up our series of shows on the legislature, 2008 version. What have the alligators told Joe about our show continuing after the legislature?

Senator Ortiz y Pino talks with
DFNM's Mary Ellen Broderick before a show last year
Senator Jerry Ortiz Y Pino is back with us again for the 2008 legislative wrap-up edition. He'll tell us why he voted for the TIDDS legislation and what success and disappointments were made this legislative session.

State Rep. Moe Maestas joins us to give his take on actions taken in the House during the 2008 legislative session.
February 15, 2008 at 04:06 PM in Local Politics, Media, NM Legislature 2008 | Permalink
Comments