« Hold an America's Dialogue Discussion | Main | Your Turn »
Sunday, April 01, 2007
New Mexico Becoming Key Battleground for 2008?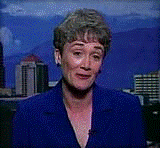 Read the Election Insider by the National Committee for an Effective Congress that makes a case for the competitiveness of New Mexico's 2008 races. You can discuss this topic in our comments section and/or use this as an Open Thread. Type away.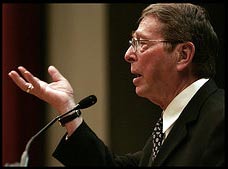 April 1, 2007 at 03:00 PM in Candidates & Races, Local Politics, Open Thread | Permalink
Comments
Wilson looks worried and as if she has been spending a few sleepless nights, and then we have "Pajama" Pete, no doubt explaining how wonderful NUKES are and if we could only use one of them we could have them "terrists" by the ba**s. Perhaps Richardson will realize his 6 million means he ain't gonna get nominated and will decide to run against Pete.
Posted by: VP | Apr 2, 2007 10:05:43 AM